Which Conservatives Are Worth Reading?
Paul Krugman admits that he doesn't bother to read conservative commentary. Should he?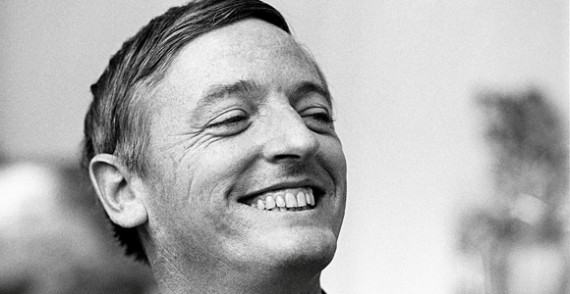 Paul Krugman admits that he doesn't bother to read conservative commentary:
Some have asked if there aren't conservative sites I read regularly. Well, no. I will read anything I've been informed about that's either interesting or revealing; but I don't know of any economics or politics sites on that side that regularly provide analysis or information I need to take seriously. I know we're supposed to pretend that both sides always have a point; but the truth is that most of the time they don't. The parties are not equally irresponsible; Rachel Maddow isn't Glenn Beck; and a conservative blog, almost by definition, is a blog written by someone who chooses not to notice that asymmetry. And life is short …
Kevin Drum says this is "sort of extreme" but he essentially agrees:
I still read some conservative blogs, but I read a lot fewer than I used to. The problem is sort of a Catch-22: reading the loony tunes blogs isn't worthwhile except for entertainment value, so I mostly don't bother. Conversely, the more moderate types have interesting things to say, but they're so out of touch with mainstream conservatism that they often don't seem worthwhile engaging with either. I mean, what's the point in arguing over some technocratic point that's a million light years away from the views of actual, existing conservatism, which doesn't yet admit that cutting taxes reduces revenues or spewing carbon into the air heats the globe? It all has a very ivory tower feel to it.
This is a recurring theme and, while I certainly read plenty of conservative pundits–and, indeed, still consider myself one–like Kevin, I read fewer than I used to. I prefer rational, facts-based analysis and find more of it across the aisle than on my own side.
Partly, it's a function of the fact that academics and policy wonks with strong academic backgrounds are more likely to produce the kind of writing I find interesting and those groups tilt to the leeward side. But I'm not the only conservative who has noticed that even mainstream journals on the right have gone crazy. And the David Frums, Bruce Bartletts, and Daniel Larisons have largely been written off as RINOs angling for invites to liberal cocktail parties.
Are the rational conservatives simply being outshouted? Out-promoted? Or are there just too few to matter anymore?