Whither Centrism?
What to call non-crazies who aren't Democrats?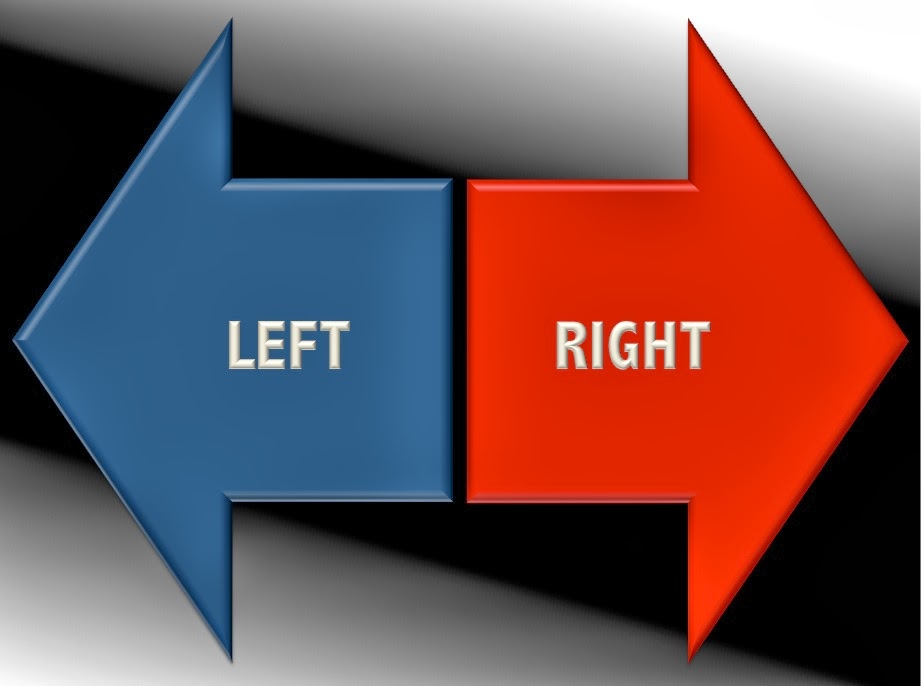 Yesterday, Dan Drezner took some time away from a hard-earned vacation to ponder "The End of Centrism?" I recommend the piece in full but highlight the central premise:
Wikipedia reminds me that back in 2011 I wrote, "I find liberals write 'even conservative Dan Drezner…' while conservatives often deploy terms like 'academic elitist' or 'RINO.' In my case, at this point in time, I believe that last appellation to be entirely fair and accurate. I'm not a Democrat, and I don't think I've become more liberal over time." Well, now I'm not even a Republican in Name Only, as I formally left the GOP the day after Donald Trump was elected in 2016.

So what am I? Back in the day I had always defined myself as a centrist, a moderate — the kind of person who figured that no one had the monopoly on political wisdom in this country and that the center felt like the proper place to be. This was particularly true in foreign policy, when I would often find those on the right too hawkish and those on the left too dovish.

That was a long time ago. I think it's safe to say that the political landscape has been scrambled. And after reading way too much about Richard Hanania, I think I'm going to have to stop calling myself a centrist.
Drezner devotes several paragraphs to Hanania but, long story short, he's a white nationalist/supremacist who had claimed the mantle of "enlightened centrism" and was treated as such by the mainstream press before some particularly odious writings under a pseudonym were exposed as his.
Now, one racist calling himself "centrist" shouldn't ruin the label for everybody, but there are others who describe themselves that way who are at least racist-adjacent. Drezner continues,
In fact this is likely the area where my own thinking has drifted furthest to the left as I have aged. The past decade alone has revealed too many examples ranging from bank lending to law enforcement to teaching surveys for me not to conclude that way too many U.S. institutions stack the rules of the game in ways that discriminate against a welter of minorities. In 2023, being a centrist seems to require contesting that assertion.

Now, do I have somewhat contrarian thoughts about the best way to respond to this situation? Probably! Witnessing efforts to see DEI policies implemented have soured me on that form of remediation. There are probably a lot of other policy arenas I'd like to see addressed before tackling the issues raised by DEI policies. But that is a very different conversation from what one might call "first principles" on the extent of discrimination in American society. There is simply too much data on that question. Re-litigating it — as folks like Hanania want to do — is both tedious and exhausting.

If the racist right is trying poach the term "centrism," leftists seem perfectly willing to concede the ground.

Daniel Bessner recently declared, "'Centrist' is probably the least useful, yet most occluding, term in modern political discourse." Reason's Jesse Walker thinks this is a recent phenomenon: "I don't think this was true a decade ago, but it may well be the case now. I regularly see radicals, even outright socialists, derided as 'centrists,' sometimes by people whose ideological outlook is barely to the left of Bill Kristol." The implication here is that to the left, centrism is just crypto-fascism in sheep's clothing. And hey, Hanania certainly gives them a data point to advance that argument!
Honestly, I'm not entirely persuaded that a handful of hard-right would-be public intellectuals calling themselves "centrists" should dissuade others from using it, any more than the adoption of Aloha shirts by some Proud Boys means the rest of us can't wear them. But I'll return to that.
Drezner concludes:
To the extent that I have first principles when it comes to American politics, they are:

If you lose an election and attempt to overturn the results through extralegal means you should be exiled from politics;
Presidential control of the executive branch is not in fact absolute;
Technical and subject-matter expertise is inherently a good thing and should play an important role in policymaking;
The United States needs to preserve its open economy if it wants to preserve its leadership status among its allies and partners;
The threats facing the United States come as much from complex systemic risks as they do from other great powers.

I don't know where that places me along the left-right political spectrum at this point in time. What I do know is that I'm not calling myself a centrist anymore. That term has way too much baggage in 2023.
I agree completely with all those points except perhaps for the bit about calling myself "centrist," on which I'm still not sure.
Like Drezner, I'm a longtime Republican who became increasingly alienated from the party over time and for whom the nomination of Donald Trump in 2016 was the last straw. While I'm effectively a Democrat at this point, having voted for that party's nominees in the last two elections and, absent some radical developments, the upcoming one, that party is well to my left on a whole host of issues. The Democratic Party is the default because there's no reasonable opposition at the moment.
As I noted on Bluesky Social yesterday in response to Dan's post, "None of the labels I grew up with make much sense anymore. But, yeah, it's hard for there to be a meaningful 'center' without a respectable 'right.'" I'm not sure what useful verbiage there is that describes gradations between, say, Bernie Sanders, Joe Biden, Joe Manchin, Matt Yglesias, Dan Drezner, and the crazy right.
The very language of ideology just makes very little sense when notions like free and fair elections and the value of expertise are rejected by one of our two major parties. A choice between the basic values upon which the country was founded and anarchy can't be decided by rational policy debate.