Teaching Political Science and the Trump Administration
Dan Drezner notes some challenges on this topic, and I add some of my own thoughts.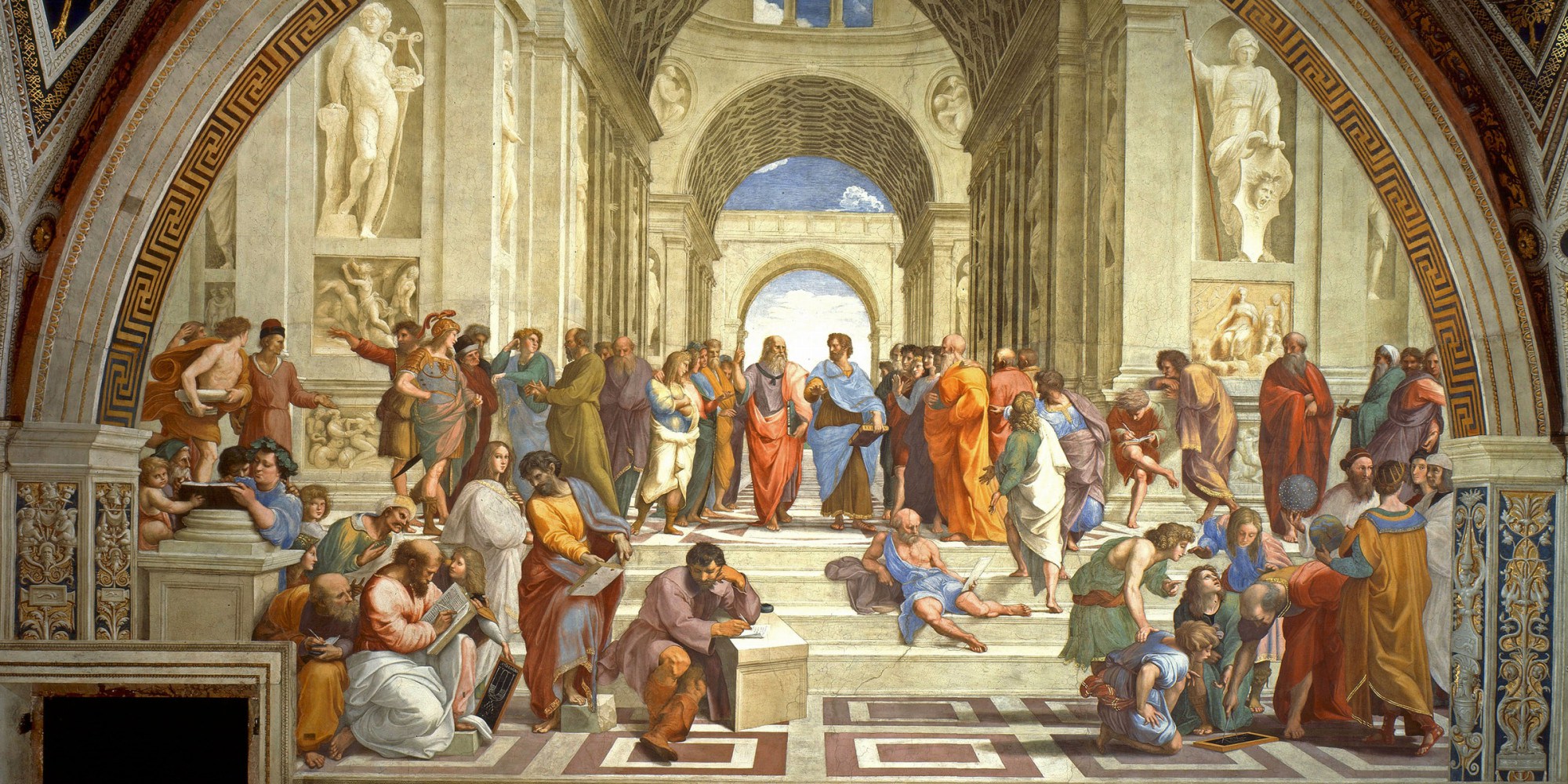 Dan Drezner notes the following in his most recent WaPo piece (Teaching political science in the age of Trump):
Teaching [The Politics of Statecraft] during the age of Trump has been a fascinating experience. There are many instances in which this administration's behavior has been different from prior administrations in degree rather than in kind. For example, it's not that shocking that a president marginalizes policy principals who publicly air disagreements. On that dimension, Trump is different primarily in the source of the public disputes. People left prior administrations because of petty scandals or substantive policy disputes. People leave this one for similar reasons, with the added frisson of disagreeing with the president about, say, white nationalists.

There are many instances, however, when I have to throw up my hands and acknowledge that the current president is not acting in a sensible way. This isn't an ideological point; it's that, even if you take Trump's preferences and try to maximize them, he has seemed to sabotage himself repeatedly. Or maybe it's that Trump does not have fixed and frozen preferences. It's a mystery!

How does one teach this? Equally important, how does one teach this while trying to maintain some degree of objectivity? I have yet to find a good answer. It comes down to whether one believes that Trump has actually managed to alter political gravity, or whether Trump has made bad choices and we are therefore "off the equilibrium path," as they say in game-theory circles. We won't know this politically until the midterms, and we won't know it substantively for longer than that.
Now, thankfully, I do not teach courses specifically about the presidency, so the direct effect is limited, although still felt.  Indeed, since I moved from a full-time faculty role to a primarily administrative one just over two years ago, my teaching has been limited to one masters-level course a semester.  Still, whether it is a course on political and international relations theory, Latin American politics, or comparative politics, the reality is that while Trump is not central to my syllabus, his influence is felt, and more so than any president since I have been teaching.*
Indeed, to turn back the clock a tad, to the 2016 primaries, the first time I recall the Trump candidacy resonating in my teaching was in an undergraduate course, "Political Theory" wherein there had long been a brief section on fascism.  I included it in that class to help students understand basic definitions, especially since most people really don't know what a "fascist" is save that, along with "Nazi" is a political epithet of the worst kind.  While I do not think Trump a fascist (as I wrote here in 2015:  Trump and Fascism), that section of the course became more relevant than it had the previous roughly 20 times I had taught it before.  If anything, the rise of the alt-right as part of the popular discourse made it salient, and Trump's heightened racial and nationalistic rhetoric (and even policies) also made it more contemporary than had been the case previously.
Keep in mind: fascism is a reactionary mindset that calls for a restoration of some better past.  It makes explicitly racial and nationalistic claims.  As such, one cannot have a president who started his campaign denigrating an ethno-racial group (Mexicans) in clear nationalistic terms and whose campaign slogan was "Make America Great Again" and not see echoes of fascistic thinking.  This is especially true when one sees things like Muslim bans and people like Steve Bannon and Stephen Miller involved in the campaign and not at least think about such things.  This is not a case of simply disliking a specific policy or having a particular partisan preference.  Trump is different and anyone who studies politics for a living immediately can see that.
In general the discussion of fascism, including in the graduate level "Theory and Ideology in IR" course I am teaching this semester had become more relevant than it has ever been. Usually I discuss the topic in terms of the past:  the intellectual history of reactions to liberalism and socialism or in terms of its role in various regimes.  However, the rise of reactionary nationalism in various places in Europe, as well as events like Charlottesville, put a far more contemporary spin on the conversation.
Indeed, that was the basic answer to Drezner's original tweet on this subject last month:
If you're a political science professor, respond to this tweet if you have had to adjust your course materials because of the Trump administration. Name the course and explain how you've changed it.

— Daniel W. Drezner (@dandrezner) March 3, 2018
Things like Charlottesville and the emergence of the alt-right have changed the tone of those conversations. (And, of course, the border wall discussion in my Latin America course has been amplified).

— Steven L. Taylor (@drsltaylor) March 3, 2018
Now, to reiterate as noted above, the syllabus alterations for me have really been in response to a broader trend, of which Trump is but part.  I always talked about nationalism in the course in question, but it was clear that I needed to augment that conversation.  I had not assigned readings on populism in that class before this semester, but they were clearly needed given global trends (and the fact that when a term of art ends up in the news, it is useful to have a more systematic conversation in class versus hoping that the news adequately addressed the issue, which it will almost certainly not do).
But, really, all of the changes and reactions above are not about Trump, per se, but to broader political trends (as should be the driver for these kinds of choices).  The hard part about teaching in the era of Trump, is, to requote Drezner:
There are many instances, however, when I have to throw up my hands and acknowledge that the current president is not acting in a sensible way. This isn't an ideological point; it's that, even if you take Trump's preferences and try to maximize them, he has seemed to sabotage himself repeatedly. Or maybe it's that Trump does not have fixed and frozen preferences. It's a mystery!

How does one teach this? Equally important, how does one teach this while trying to maintain some degree of objectivity?
We talked in class last week, in fact, about some recent statements and tweets from the President about global power.  For example:  he is quite pleased with the increase in the military budget and he has some very specific views on steel.  These certainly bear on questions of international power, and various theories of international relations have a lot to say about such things. But as Drezner notes, the president does not approach these things in a sensible way, by which I would mean that he does not come across as understanding his own office, nor have any real idea how to achieve his goals.  So, how does one analyze such behavior (especially if the conclusion is "the President does not appear to know what he is doing"?  That can come across as bashing, even if it is true). And no, this is not about a new way of doing things, or just an unorthodox presidency.  There is clear, empirical evidence that the president really does not understand his office.
Consider the following statements from the President himself and then think about having spent decades studying politics:
"Now, I have to tell you, it's an unbelievably complex subject.  Nobody knew health care could be so complicated."-Donald Trump, February 27, 2017.

"After listening for 10 minutes, I realized it's not so easy," the president told the Journal. "I felt pretty strongly that they had a tremendous power [over] North Korea. … But it's not what you would think."–Donald Trump, April 2017.
Of course, such statements are great launching-forth points in terms of explaining that yes, Virginia, health care, North Korea, etc. are complicated.  Also complicated:  Middle East peace, the criminal justice system, and reforming the federal government.  Likewise, trade wars are not easy to win, etc.
If one wants to grasp how these types of pronouncements and behaviors impact political scientists and consider how a medical doctors would feel if the president was saying things like "Who knew that leeching doesn't work?" or "It ends up that treating cancer isn't as easy as you would think."
Generically, the biggest trouble with discussing President Trump in the same problem that exists sometimes in talking about politics in general with people whose only understanding of politics comes from a cable news/political comedy diet (regardless of which flavor):  it is superficial and simplistic.  As such, whatever one says is critical if the discussion is about policy. It does not help that Trump's talent pool has been, to some degree, cable news personalities or that he appears to tweet out policy-relevant issues in response to what he sees on "Fox and Friends."
Really, apart from teaching in the moment, the challenge for political science is understanding how a president with such low policy knowledge was elected in the first place (which does get to issue of populism and nationalism, as noted above, as well as to institutional design features of US politics). But, of course, explaining Trump's election or defining Trump is a separate issue from trying to teach either public policy-making or the executive branch as it pertains to the current moment in time.  There is no doubt that the Trump presidency, and the broader global context, will influence some discussions in my course in the Fall, "Comparative Government," which is focused heavily on democratic institutions and as well as authoritarian governance.
I guess the answer to challenge of teaching public policy in the era of Trump is that he provides a lot of opportunities to launch forth into complex topics (and to explain why they are complex).  Unless, of course, one is teaching a course on the executive branch or, like Drezner, "The Politics of Statecraft."  In those cases, I guess all one do is deploy a southernism: "bless your heart."
The problem is that dealing with the absurd makes one sound as if one isn't being objective.  This can then lead to feeding the notion that one is just a pointy-head liberal intellectual out to get the president.
Beyond that, the reality is that full understanding of this administration (to the degree to which such things are possible) is years in the future.
—
*George H. W. Bush, Bill Clinton, George W. Bush, Barack Obama, and now Donald J. Trump.  I will say that I taught a course on the presidency when Clinton was president during the Lewinsky scandal and it was very difficult not to have innocuous statements about the presidency not sound like sexual innuendo.  Still, nothing a previous president has done has had the same kind of effect that Trump has.