Why Are We Talking About X When Y is So Much More Important?!
A perennial question.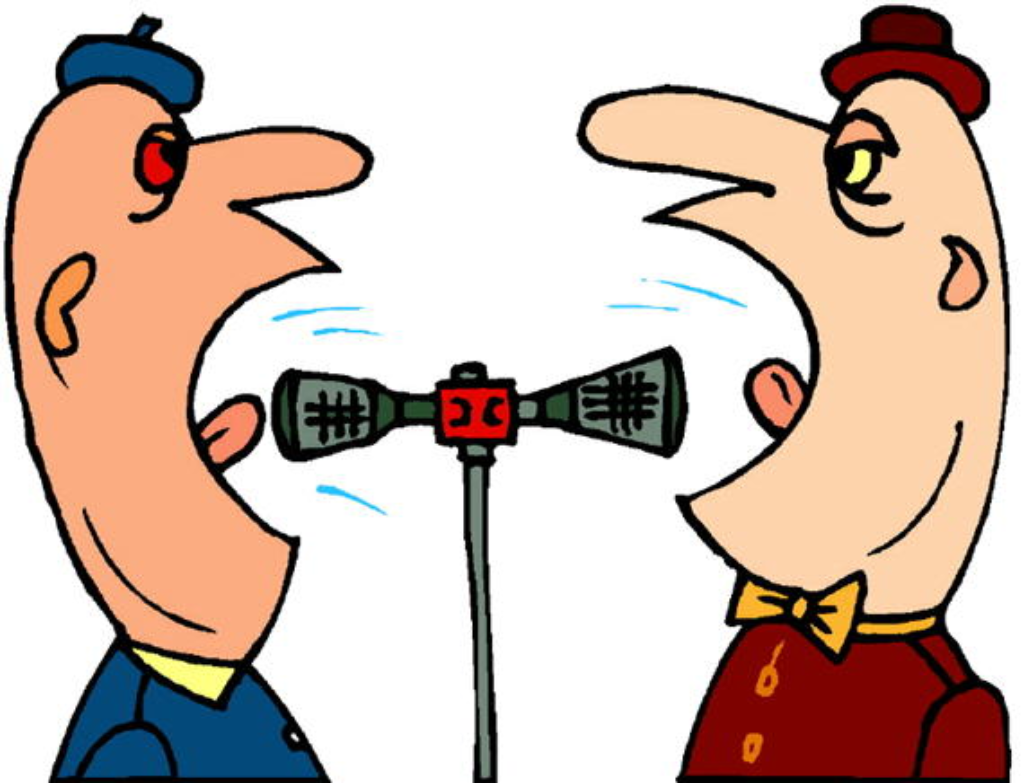 In the discussion section of yesterday's post, "Is Traditionalism Inherently Racist?" @Michael Reynolds observed, perhaps tongue in cheek, "Just a reminder that climate change is coming, AI experts are warning of Skynet, viruses and resistant bacteria are still hunting us and thousands of nuclear warheads are aimed at hundreds of targets," causing @DK to muse, "And wouldn't it be nice if we could get Republicans and ex-Republicans as worked up about climate disaster, rampant income inequality, our embarrassing and crumbling transportation grid, unaffordable healthcare, near-daily mass shootings and other real threats as about Mexican-themed graduation sashes and other culture war distraction nonsense du jour."
It's a variation of a theme I've seen with some regularity since starting the blog more than twenty years ago: Why are you posting about this (comparatively trivial) thing when this other (potentially more important) thing is happening?
The short answer is that I blog about things that I find interesting enough to comment on. These tend to be some combination of things that I have some expertise or personal experience with, things that amuse me, or things that piss me off. Observant readers will have noticed that I practically never comment on developments in nuclear physics, for example, or the happenings in the great state of Utah.
Additionally, there's a certain communitarian aspect to blogging. Posts are often inspired by the conversations taking place around other posts. Indeed, that was the case here.
It's true that I had three postings in as many days inspired partly by a controversy over a Colorado girl's fight to celebrate her Mexican heritage by wearing a doodad around her neck at her high school graduation.
The first of these—which by the way argued that the school (along with another school denying a boy a right to wear an "I joined the Navy" doodad) should have allowed her to wear said doodad—used the incidents to discuss the degree to which such events were a public forum for individual expression versus a collective event. Secondarily, it argued for equal treatment and nondiscrimination on viewpoint.
The follow-up was inspired by the first student's defiance of not only school officials but a judicial order. My focus wasn't on the doodad or her Mexican heritage—which I still think she should have been allowed to wear without all the drama—but on her hijacking of the event. What was supposed to celebrate the collective achievement of 76 graduating seniors instead became all about her. This inspired a conversation about whether graduation is one event or 76 events that just happen to take place in a particular location at the same time.
The third post, inspired by the discussion section in the second, wasn't about the direct controversy at all but the much bigger question of when it's reasonable to impute racism. It's the sort of discussion I most want to have here, moving beyond a given happening in the news into helping understand honest divides among reasonable people.
The culture wars are actually pretty important. They're perhaps not existential in the way climate change is but they're more immediately threatening to our society. Yes, a lot of it is ginned-up bullshit to feed the outrage machine at Fox News or to scare old white people into donating money to "conservative" causes. But a lot of it is also just fundamental misunderstandings that make it impossible to have conversations.
In this particular case, I think it's harmful to throw around words like "racism" and "bigotry" to describe the dominant culture's intense desire to preserve longstanding norms. At the same time, I acknowledge that there's a disparate impact even if it's completely unintentional.* While I doubt anyone's mind was changed in the back-and-forth yesterday, I do think we got insights into how people with different lived experiences see the issue. Which, maybe, is a small step toward an eventual shared understanding.
______________
*A separate post, perhaps later today, will dive into this issue in a broader context.