Why Dan Reihl Should Stop Being A Jerk
Too many conservatives forget Ronald Reagan's dictum that "somebody who agrees with you 80% of the time is an 80% friend not a 20% enemy."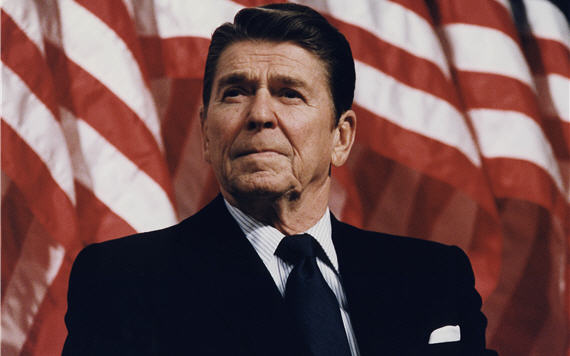 In a posting titled "Why I'm Such A Jerk, Or, The Netroots Versus The Right On Line," Dan Riehl expresses an attitude that's seemingly widespread among conservative bloggers:
The so called conservative pundit class that is actually DC-centric punditry in new media is not our true ally. It functions more as a filter, or governor of our beliefs and desires as regards politics, than our enabler. And that will remain true until more people stop being nice to it, or fawning over it, simply because it has power and is purported to be wise. Its more truly Reaganesque thinking has long been corrupted by money, influence, access and power, just as has the GOP establishment.
He approvingly cites the Ruling Class vs Country Class piece that I discussed in my previous post and, I gather, thinks that he's doing his part of the latter by refusing to politely engage those on his side of the aisle who don't see themselves as part of a religious war against the evil Left.
The problem with this, as Reagan himself noted, "somebody who agrees with you 80% of the time is an 80% friend not a 20% enemy."  If David Frum and David Brooks and George Will are outcasts in the conservative movement, then Reagan's "Big Tent" becomes a lean-to.  Winning such a war is thus a Pyrrhic victory.
It's doubtless true that there are plenty of us in the right-of-center blogosphere who aren't firebrands.   We're not enamored of Sarah Palin and the Tea Parties. We support homosexual rights and an immigration policy based on reality rather than frustration.  But we're still on the same side on most issues.
Further, Frum and Brooks and Will and the like are much more effective in articulating conservative ideas than those who preach to the choir.  If you treat people who disagree with you with contempt, they'll rather quickly tune you out.  So, you're left with firing up the people already carrying pitchforks.
To what end?