Why Do Social Conservatives Hate Contraceptives So Much?
The fight over Federal funding for Planned Parenthood seems to be about much more than whether taxpayer dollars should be going to Planned Parenthood.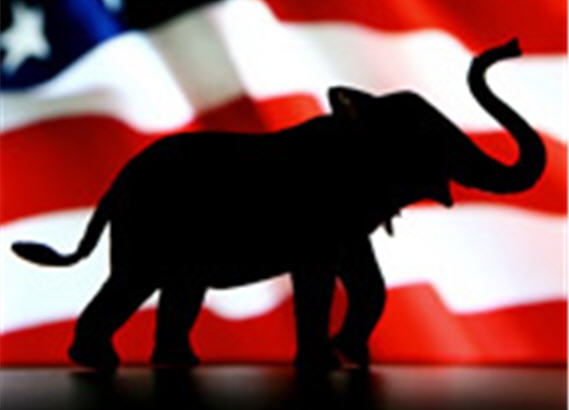 I must admit that I've never quite understood why social conservatives are so vehement in their opposition to contraceptive use, or even the very idea of sex education, while at the same time being stridently pro-life. After all, it seems quite logical that more widespread use of contraceptives would make abortion far less likely, which is something I think that both "pro-choice" and "pro-life" people would say is a good thing. Nonetheless, the opposition continues, as personified by Kathryn Jean Lopez's column at Townhall today:
Why are Republicans waging war on contraception? It's not the first time the question has been asked, and it won't be the last. Truth be told, Republicans aren't engaging in battle on that front — but the phrase gets close to a legitimate fight.

Congress, for its part, held an unprecedented vote in the House in February to end funding of Planned Parenthood. It's not a permanent or final vote; it was attached to a short-term move to keep the government funded. The debate in Congress was given momentum by the Live Action investigatory videos, which raised significant questions about what exactly Planned Parenthood is doing; but the rest of us need to discuss why we've let Planned Parenthood step in as a mainstream Band-Aid, throwing contraception and even abortion at problems that have much more fundamental solutions.

While women may want love and marriage, they don't expect it. Justice Sandra O'Connor wrote in the Planned Parenthood v. Casey opinion that women had "organized intimate relationships, and made choices that define their views of themselves and their places in society, in reliance on the availability of abortion in the event that contraception should fail." And why wouldn't they? Who, nowadays, encourages them to want more?

We've come to expect less for and from ourselves, and for and from one another. In part, it's the fruit of the contraceptive pill. New York magazine recently observed in a cover feature: "The pill is so ingrained in our culture today that girls go on it in college, even high school, and stay on it for five, 10, 15, even 20 years." That, of course, has had all kinds of fallout: a false sense of freedom, security. And it has ravaged women's fertility, as it seeks to mute exactly what women's reproductive power is all about.

That's why I want to turn back the clock — to a time when we valued love and marriage and didn't expect, support and even encourage promiscuity. Life and history don't work that way, obviously, there is no actual rewind. But we do have opportunities to learn from our mistakes.

The spending fight over Planned Parenthood in Congress is about a number of things. It's primarily about good stewardship, as so much of the spending debate is. But beyond legislation, beyond anything Congress can or should do, it is a call to arms for a new sexual revolution. It's about wanting more for ourselves and for those whom we love. It's about ending the surrender to a contraceptive mentality that treats human sexuality as just another commercial transaction.
Now, frankly, I'm not entirely unsympathic to those who want to defund Planned Parenthood, not because I disagree with it's mission but because I don't believe that providing taxpayer dollars to such organizations is a proper function of government. Nonetheless, Lopez's column makes clear that this battle isn't really about Planned Parenthood at all but about the very idea that we live in a society where men and women have the option of using methods to prevent pregnancy and thus don't have to live with the fear that every sexual encounter will lead to an unplanned, unwanted pregnancy. The development of contraceptives was perhaps one of the most liberating advances to come out of medical science, not just for men, but for women as well because of that simple fact. And yet, it seems fairly obvious that there are some number of social conservatives who would prefer that they didn't exist, or that the law made it illegal to obtain them.
That certainly seems to be the implication, for example, in the post that Robert Stacey McCain writes about Lopez's column:
A "society excessively concerned with efficiency" obviously can't tolerate the unpredictable realities of natural, fertile human sexuality. The very name Planned Parenthood expresses the idea that they are offering something somehow superior to unplanned parenthood, that there is something wrong and inferior about letting nature take its course in matters of reproduction or — as Christians would say — recognizing God's sovereignty as the Author of Life.

If God's will is involved from the beginning in our lives, if God has known us even in the womb, as the Psalmist says, then at some level we must acknowledge that contraception involves a rejection of God.

We can understand why Republican officials, who must base their public-policy arguments on broadly secular aims, seldom express strictly religious opposition to contraception. Why, however, do most conservative writers shy away from explicitly faith-based arguments on such issues? Pundits don't have to seek re-election and therefore need not hide their light under a bushel, as it were.

What has happened, in the decades since Griswold vs. Connecticut, is that the regime of "sexual liberation" has so deeply penetrated American life — in law, in academia, in the attitudes fostered by news media and popular entertainment — that critics of the Culture of Death are nowadays regarded as outlaws. To call sin by its proper name is to impugn activity that people have been indoctrinated to believe is their "right." Unwilling to risk the outlaw stigma, people who know the truth have lapsed into silence, so that liars seldom meet opposition in the public discourse. And thus falsehood triumphs.
While Mccain doesn't really come out and say that contraception should be illegal — which is quite different from the question of whether or not an organization like Planned Parenthood should receive government subsidies — the mention of Griswold seems telling. That, after all, is the case where the Supreme Court struck down a Connecticut law that made it a crime to sell contraceptives even to married couples, based primarily on a right to marital and sexual privacy emanating from the un-enumerated rights protected by the Ninth Amendment. Several years later, that holding was extended to strike down a statute that prohibited the sale of contraceptives to unmarried couples. In that case, Eisenstadt v. Baird, the Court said:
If the Massachusetts statute cannot be upheld as a deterrent to fornication or as a health measure, may it, nevertheless, be sustained simply as a prohibition on contraception? The Court of Appeals analysis "led inevitably to the conclusion that, so far as morals are concerned, it is contraceptives per se that are considered immoral – to the extent that Griswold will permit such a declaration." 429 F.2d, at 1401-1402. The Court of Appeals went on to hold, id., at 1402:

"To say that contraceptives are immoral as such, and are to be forbidden to unmarried persons who will nevertheless persist in having intercourse, means that such persons must risk for themselves an unwanted pregnancy, for the child, illegitimacy, and [405 U.S. 438, 453] for society, a possible obligation of support. Such a view of morality is not only the very mirror image of sensible legislation; we consider that it conflicts with fundamental human rights. In the absence of demonstrated harm, we hold it is beyond the competency of the state."

We need not and do not, however, decide that important question in this case because, whatever the rights of the individual to access to contraceptives may be, the rights must be the same for the unmarried and the married alike.

If under Griswold the distribution of contraceptives to married persons cannot be prohibited, a ban on distribution to unmarried persons would be equally impermissible. It is true that in Griswold the right of privacy in question inhered in the marital relationship. Yet the marital couple is not an independent entity with a mind and heart of its own, but an association of two individuals each with a separate intellectual and emotional makeup. If the right of privacy means anything, it is the right of the individual, married or single, to be free from unwarranted governmental intrusion into matters so fundamentally affecting a person as the decision whether to bear or beget a child. See Stanley v. Georgia, 394 U.S. 557 (1969). 10 See also Skinner v. Oklahoma, [405 U.S. 438, 454] 316 U.S. 535 (1942); Jacobson v. Massachusetts, 197 U.S. 11, 29 (1905).
Does the right really want to go back to a day when people weren't allowed to purchase contraceptives? Based on the arguments from people like Lopez and McCain, it certainly seems like it.
Now there are some who will say that any use of artificial contraception is immoral, but that's a religious value, not the basis for a general law.  And the idea that people should not be free to use contraceptives in the privacy of their own relationships strikes me as being fundamentally out of touch with American liberty itself. Ron Chusid puts it best:
Lopez wants "to turn back the clock — to a time when we valued love and marriage and didn't expect, support and even encourage promiscuity." Making contraception more difficult to obtain might discourage some acts of promiscuity, but the desire for sex is hardly a new development in human history. Besides, do we really want a government which decides whether it is okay to have sex? I certainly never noticed that role for government in the Constitution. Promiscuity will continue regardless of what the Republicans do, but if conservatives have their way the result will be turning back the clock to the day of coat-hanger abortions.
I'm not sure that this constitutes a "war on women," as some have said, but it surely is a war  on freedom.