Why Is Mitt Romney Campaigning So Little?
Mitt Romney's campaign schedule has been oddly light recently.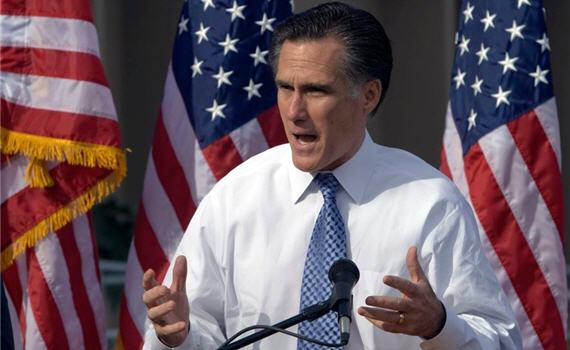 Stuck in the middle of a very long Politico article about Republican jitters about the state of Mitt Romney's campaign is this insight from Senator Lindsay Graham: 
Even as they lament this latest unforced error from Romney, many in the party believe their candidate faces more fundamental challenges, including a dwindling number of days left before the election to make his case to swing-state voters.

Romney has not held a public event since Friday and spent much of Tuesday raising money in Utah and Texas.

"He needs to be talking about the economy and not in Utah," said Sen. Lindsey Graham (R-S.C.). "He's not going to get beat because of money. He ought to be running in Ohio and Florida like he's running for governor and running in Virginia like he's running for sheriff."
Now, obviously, Romney can't be on the road every single day. There's debate preparation that must be done, for one thing, and the reason that Romney was in Utah, and Texas, over the past two days is because he was there for fundraisers, which have become even more necessary in today's high-dollar campaign world. Indeed, yesterday President Obama traveled to New York, a state he is likely to win by 15 points or more in November, for a fundraiser at the home of Jay-Z and Beyonce that netted some $6.4 million for the campaign. Even in these final seven weeks of the campaign, such events are necessary.
Additionally, while Romney himself hasn't been out on the campaign trail very much in the past week, Paul Ryan most certainly has. By the end of this week, he will have been in Virginia twice and he's also spent time in Florida and Ohio. That's the advantage of having a running mate, you can send them out to do the rallies while the Presidential candidate is otherwise involved.
At the same time, though, Graham does have a point here. Although television ads are going to reach a lot more people, the candidate needs to be out on the road, especially in the states where the election will be decided. He needs to be gathering the crowds, getting the local press coverage, and speaking to local reporters. If you don't ask people for their vote, they're going to think you're not all that interested in getting it.
Today, Mitt Romney finally returns to a swing state. He'll be in Florida, where he's participating in a forum co-hosted by Google and Univision, then he'll appear at a rally in Miami's Little Havana. Shouldn't he be doing stuff like that nearly every day?
I'm not sure what the logic behind Romney's current schedule could possibly be. Perhaps they want to make sure he's really ready for the debate. Perhaps he really doesn't like retail campaigning. Perhaps they don't think he does very well on the stump. Whatever it is, though, I may just be a simple country lawyer, but it strikes me that if Romney wants to win this thing he needs to act like it and get out on the stump already.