Why Today's GDP Numbers Should Scare You
There are signs that the economy is slowing down so quickly that we may inevitably drift into recession.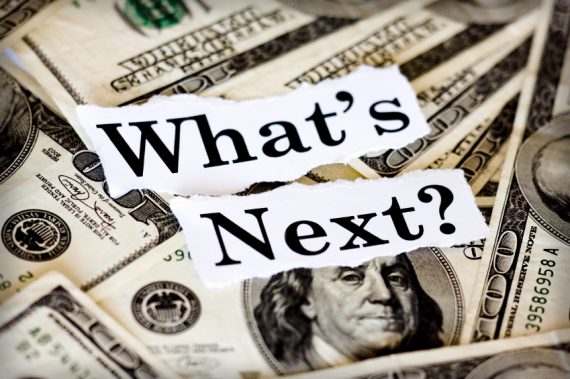 James Pethokoukis points out the reason why the sickly GDP numbers released this morning are a concern:
Earlier this year, the Obama White House predicted the economy would grow 3% in 2012. Today's GDP report shows that ain't going to happen. The Commerce Department said the economy grew at an anemic 1.5% annual rate from April through June, after a revised 2.0% in the first quarter. It now seems likely the economy will be lucky to grow at 2% for the entire year. And that's after growing just 1.8% last year.

Indeed, research from the Federal Reserve finds that that since 1947, when year-over-year real GDP growth falls below 2%, recession follows within a year 70% of the time. The U.S. economy remains in the Recession Red Zone.
Based on these Federal Reserve figures, it would seem that there is a point at which economic growth becomes so slow that it ends up turning into a recession simply on its own momentum. There will be talk now of another round of Quantitative Easing from the Federal Reserve Board and other measures the Fed could take to supposedly stimulate the economy, but they've already gone through two rounds of QE and, in both cases, the effects were decidedly temporary in to a large degree limited to positive growth in the stock market. Lowering interest rates isn't really an option because we're at a point rate now where the base Fed Funds rate is at 0.75, short term T-Bill rates are nearly zero themselves, and even the 10 year note rate is at 1.45%. [Source via the Treasury Department] Practically speaking there isn't much room for interest rates to go down further. The Federal Reserve has many tools in its tool chest, but it's used most of them up now and it seems unlikely that a Fed-induced recovery is going to be an option.
So, we're left with the possibility that the economy is slowing down to the point where it will essentially stall, or where economic crisis abroad in Europe or China could push us over the brink. Neither prospect is something to look forward to, and either one makes the possibility of solving some of our own fiscal problems far more difficult than it would be in an era where the economy was growing at a healthier pace.
David Frum, meanwhile, raises a related point by asking whether this slow growth we're experiencing is the new normal:
What if slow growth is here to stay? Recoveries from financial crises are slow enough, but there are secular trends that raise concerns that today's slow growth may prove to be a "new normal." The U.S. population is aging: a median age of 32.9 years in 1990 has already risen to 36.9, on its way past 40. Older people take fewer risks and consume less. True, aging can to some extent be offset by immigration. But the immigrants the US has already admitted are far less skilled than native born workers, and their children are not catching up quickly enough. The ETS projects based on current trends that the US workforce of the 2030s will be less skilled and less literate than the workforce of the 1990s, the first such retrogression in US history.
To add to Frum's point about immigration, it's worth adding that we seem to be entering an era where immigration restrictions have become more popular, and the possibility of opening our doors to more immigrants, especially the highly skilled, is becoming less likely. Political leaders on both sides of the aisle have proposed offering Permanent Residence Status or some kind of work visa to every foreign born student who earns an degree in the sciences in the United States. It seems like a great idea, but it's clearly a political non-starter in the current climate. Similarly, every time Silicon Valley tells Congress that they need to expand the H1-B visa program, the immigration restrictionists fight back. If Frum's hypotheses is correct, what they're doing is actually harming the U.S. in the long run because its depriving us of the kind of immigrant talent that has rejuvenated the economy throughout history.
The other point about Frum's idea that slow growth may be the new normal, of course, are the political and cultural impact of such a world. I touched on those briefly in a post that raised similar questions as Frum does back in 2010:
Let's assume, then, that the overall conclusion is true and that the U.S. is headed for an era when our long-term economic growth is in 1-3% range. Economically, that would mean that the "natural" unemployment rate would end up being higher than the 5% that we've been taught to accept for so long.  Culturally, it may mean that American optimism is a thing of the past. And, politically, the consequences are unknowable but it seems clear to me that American politics in such a world would be far more contentious and radicalized.

There's a reason that politics in the 1950s gave us men like Eisenhower and Stevenson, and there's a reason what politics in 2010s are giving us Sarah Palin, Glenn Beck, Alan Grayson, and the 24/7/365 cable "news" culture, and I would submit that much of it is related to the fact that people are beginning to believe that they are going to have to fight over pieces of a pie that isn't going to grow nearly fast enough to sustain the standard of living we've become used to.
Perhaps the economy will turn around at some point. Maybe the President will be the one who implements policies that help that happen in his second term, maybe it will be a President Romney. It's certainly possible, and I'm not going to sit here and say that were definitively doomed. However, the past three years of "recover" have proven to be especially anemic and the jobs engine has acquired the habit of showing hope for a brief period, and then stalling again. As the economy continues to slow down again, it seems like it's more likely that we'll see another recession in the next 12 months than it is that we'll see economic growth above 3.0%, and another recession is just about the last thing we need right now.