Why Trump Will Most Likely Be Convicted If Any Trial Moves Forward
tl;dr: Trump is a nightmare client & nightmare clients don't do well in criminal courts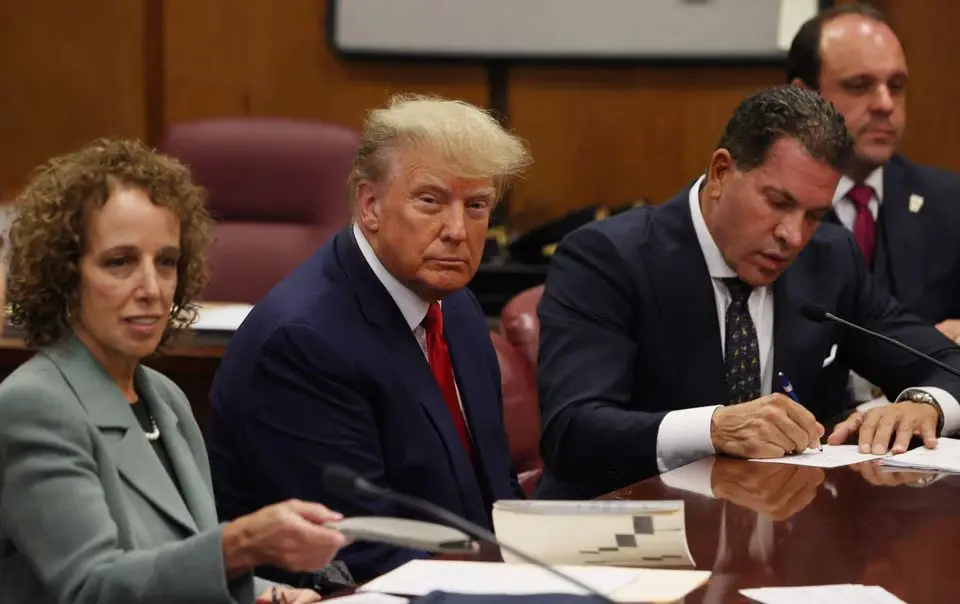 Yesterday, I wrote a post that offered some context and critique of the Georgia RICO indictment. One common response to the post was profound frustration at how poor a job our various political and legal systems have done dealing with this once-in-multiple-generations individual.
I totally resonate with that frustration and it's a well-founded one. It's something that I have spent a lot of time thinking about. For many of us, former President Trump is so uniquely qualified to exploit many weaknesses of our various systems it almost feels like he's a product of science (or a higher being) created to test us. But that's the subject of, perhaps, a future post.
Instead, in an attempt to balance my OTB commentary karma, I want to explain why I firmly believe, barring a major health event, Trump is going to end up being convicted in Federal or State court.
As many of you probably heard, in response to Prosecutor Fanni Willis' indictment of him in Fulton County, Georgia on RICO charges, Trump responded in typical fashion: promising a press conference that will feature "A Large, Complex, Detailed but Irrefutable REPORT on the Presidential Election Fraud which took place in Georgia."
Former President Donald Trump says he will hold a press conference this coming Monday in response to a Georgia grand jury indicting Trump and 18 allies on racketeering charges.

Trump claimed in a Truth Social post Tuesday that a report from his team was conducted on the "presidential election fraud" and that all charges should be dropped based on the findings of that report.

https://www.politico.com/news/2023/08/15/trump-press-conference-georgia-indictment-00111247
Trump has a long history of using theatrical press conferences to get his message out and "prove" things, often with lots of props. Part of his unique power as a public figure is his sense of performance. And therein lies his legal downfall.
Simply put, his need to manage his public image and his decision to focus on that above all else makes him, from a criminal legal perspective, a client from hell. And clients from hell do really poorly in court. We've seen what has befallen other clients from hell in civil court (see for example Jones, A). And we are currently seeing this play out in criminal court with one Sam Bankman-Fried.
Holding the sort of press conference that Trump is promising might make PR sense, but his lawyers understand that there is a high probability that all he will ultimately do is create more evidence to be used against him at trial (as was the case with his PR around the E. Jean Carroll case).
Former President Donald Trump's promised press conference to refute the allegations in the indictment handed up by the Fulton County District Attorney's Office is now very much in doubt, multiple sources familiar with the matter tell ABC News.

Sources tell ABC News that Trump's legal advisers have told him that holding such a press conference with dubious claims of voter fraud will only complicate his legal problems and some of his attorneys have advised him to cancel it.

https://abcnews.go.com/US/trumps-legal-advisers-urge-cancel-press-conference-refute/story?id=102336380&cid=social_twitter_abcn
Trump's lawyers are 100% correct. The best legal strategy for Trump is to STFU and stop… "truthing"(?) about the case. And he is 100% incapable of exercising that type of discipline. And that is what ultimately will get him convicted if any of the trials move forward.
Additionally, unlike in civil court, the standard in criminal trials is for the defendant to be present. The right for the accused to confront their accusers is so important to American jurisprudence that it's enshrined in the Bill of Rights. In fact, Lawfare just did a podcast episode on the challenges that Trump will face–at least at the Federal level–if he chooses not to attend his trials.
Assuming that Trump has to attend any of his criminal trials, it is difficult seeing him capable of sitting through the proceedings without wanting to take the stand to defend himself. I cannot stress how bad that would be for him and how much his legal team would discourage that.
Do I think the promised press conference will happen? No. Much like infrastructure week (TY Daryl) or his promises to pay for everyone's food, the conference will most likely get memory-holed. However, this overall behavior pattern, being a pattern, is going to happen over and over and over again. And that will continue to create problems.
Even if he is able to get out of attending (which also could be a really bad look from a jury reaction perspective), any statements Trump makes about the trial, the facts involved, or his innocence whether on Truth Social or on the campaign trail can be brought into the trial as evidence (we saw a similar thing play out in real-time with Alex Jones). In order to avoid that from happening, Trump would, again, need the discipline not to talk about any of the cases. I've already shared my position on that possibility.
Beyond the strength of the case (note that none of Trump's defenders are disputing the core facts), it's Trump own behavior that will eventually cause his downfall. The only question is whether or not that happens before 11/4/2024 or not.
And, here's where I end this column on two potential downers:
Unless these trials move at a rate never before seen at the Federal or State level, neither is going to be done by Election Day 2024. In fact, there is a pretty good chance none of them will begin their trial phases by that date. This means, assuming the Republican base does not abandon him and there is no serious health crisis, Trump will be the Republican nominee and will be President unless we, as an American People, vote against him. In this case the adage "No one is coming, it's up to us" is especially true.
Even if he is convicted, and I believe he will be, there is little chance that Trump will be incarcerated. I know that a common fantasy is to see former President Trump die in jail. It came up in yesterday's comments. The reality is, no matter how bad you think his crimes are, the chances of him being incarcerated after conviction are highly unlikely given the crimes he committed and past treatment of individuals in similar positions. Additionally things like his status as a first-time offender and current Federal and State sentencing practices back up this position. As always a lot of things need to happen before we even get to that point, and a lot can happen. So there is always a possibility, but nothing I have seen yet convinces me that it's a serious probability.
So those are my thoughts. I'm sure you have your own and, as usual, I'll be watching the comments and try to respond when I can.