Trump vs. Bankman-Fried
A seeming case of unequal justice.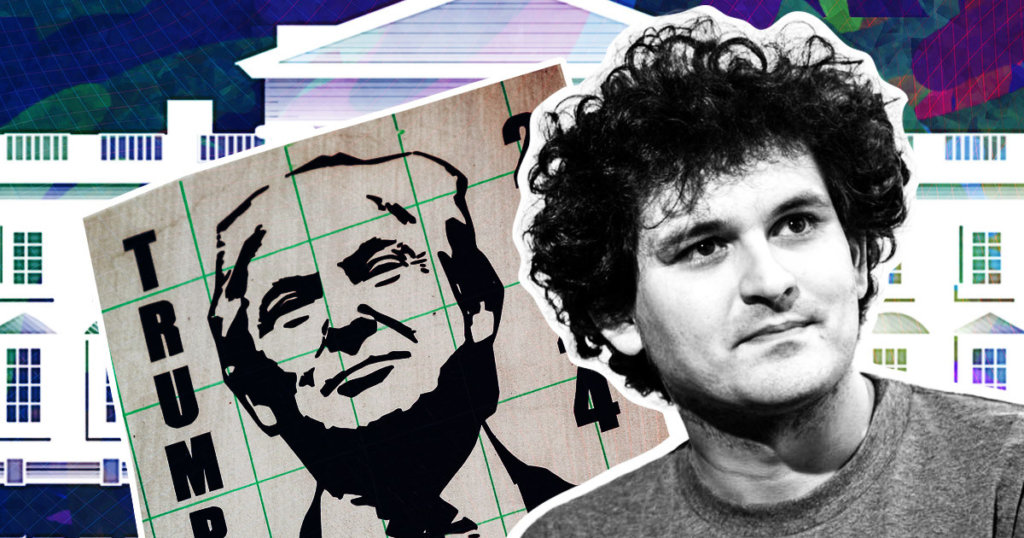 While comparing two trials with different judges and stakes is fraught, I can't help but juxtapose two rulings in high-profile cases yesterday.
POLITICO ("Judge warns Trump: 'Inflammatory' statements about election case could speed trial"):
U.S. District Judge Tanya Chutkan warned Donald Trump and his attorney Friday that repeated "inflammatory" statements about his latest criminal prosecution would force her to speed his trial on charges related to his bid to subvert the 2020 election.

"I caution you and your client to take special care in your public statements about this case," Chutkan told Trump lawyer John Lauro during a hearing. "I will take whatever measures are necessary to safeguard the integrity of these proceedings."

Chutkan's stark admonition came at the conclusion of her first courtroom session in the newest criminal case against the former president. The aim of the hearing was for special counsel Jack Smith's prosecutors and Trump's attorneys to hash out disputes about the handling of evidence in the case. Once Chutkan enters a so-called "protective order" governing evidence, prosecutors say they're prepared to share millions of pages of documents with Trump's team, jumpstarting the case and setting it on a path to trial.

But Chutkan, aware of the national spotlight on her oversight of the explosive case, repeatedly emphasized that she intended to keep politics out of the courtroom and treat Trump like any other criminal defendant. That included potential consequences if he makes statements that could be construed as harassing or threatening witnesses.

"The fact that he's running a political campaign has to yield to the orderly administration of justice," Chutkan said. "If that means he can't say exactly what he wants to say about witnesses in this case, that's how it has to be."

"Even arguably ambiguous statements from parties or their counsel, if they can be reasonably interpreted to intimidate witnesses or to prejudice potential jurors, can threaten the process," Chutkan added later. "The more a party makes inflammatory statements about this case which could taint the jury pool … the greater the urgency will be that we proceed to trial quickly."

The hearing was Chutkan's first significant foray into the case, in which Trump stands charged with three conspiracies aimed at derailing the transfer of power to Joe Biden after the 2020 election. Trump has repeatedly assailed Chutkan, an Obama appointee, on social media and called for her recusal without citing a basis. Lauro, however, has not embraced Trump's call.

Trump has also made comments about Mike Pence in recent days that prosecutors have flagged, given Pence's likely turn as a star witness in the trial. Chutkan said she was not ruling on any specific Trump statement but that she made her comments as a "general word of caution."

"To the extent your client wants to make statements on the internet, that has to yield to witness security," she noted earlier in the hearing.

Lauro repeatedly emphasized that Trump would "scrupulously abide by his conditions of release."
Reuters ("FTX's Bankman-Fried headed for jail over alleged witness tampering"):
Sam Bankman-Fried is heading to jail after a U.S judge on Friday revoked his bail, finding probable cause that the indicted founder of the bankrupt FTX cryptocurrency exchange tampered with witnesses at least twice.

U.S. District Judge Lewis Kaplan's decision to jail the 31-year-old former billionaire ahead of his Oct. 2 fraud trial over FTX's November 2022 collapse came after prosecutors said he had "crossed a line" by sharing private writings by former romantic partner Caroline Ellison with a New York Times reporter.

"He has already – without violating any other bail condition save that he not commit another crime – gone up to the line over and over again," Kaplan, who is known for his no-nonsense demeanor in the courtroom, said in a hearing in Manhattan federal court.

The judge rejected a defense request to delay Bankman-Fried's detention pending appeal of the decision.

The decision could complicate Bankman-Fried's efforts to prepare for trial. He faces charges of having stolen billions of dollars in FTX customer funds to plug losses at his Alameda Research hedge fund, where Ellison was chief executive officer.

She has pleaded guilty and is expected to testify against him at his Oct. 2 trial.

[…]

Prosecutors argued that Bankman-Fried shared the writings to harass Ellison and to dissuade others from testifying by creating the perception that he could share unflattering information about them with the press.

His lawyer Mark Cohen argued Bankman-Fried wanted to defend his reputation and that he had a right under the U.S. Constitution's First Amendment to speak to the press.

"The defendant fairly believed he could make those comments," Cohen said.

Kaplan was not convinced, noting that Bankman-Fried had previously sought to tamper with a witness by asking the general counsel of an FTX U.S. affiliate to "vet things with each other."

Kaplan said Bankman-Fried's decision to show Ellison's writings to the Times reporter during an in-person meeting, rather than in an electronic message that could have been monitored by prosecutors, suggested malign intent.

"It was a way, in his view, of doing this in a manner in which he was least likely to be caught. He was covering his tracks," Kaplan said.
From my lay standpoint, Trump's and Bankman-Fried's actions strike me as comparable. Yet one was immediately ordered to spend the next several months in jail awaiting trial while the other was simply admonished not to do it again or else . . . the trial date might get moved up?
On the surface, at least, it looks like Trump is getting special treatment because he's the former President and that the judge is bending over backwards not to confirm the charges of bias.
It's possible that the nuances of the two cases make one action more detrimental to the prosecution's case. Or that there's some finer point of witness tampering law that I'm not understanding. Or just that one judge is simply harsher than the other.
Regardless, Chutkan is in a no-win situation. As I've said from the outset of these various proceedings against Trump, they're inherently political simply because of who Trump is. Of course a judge appointed by Obama is going to be considered biased against him, just as one he had appointed would be considered biased in his favor.
As both a political and practical matter, Chutkan likely can't order Trump hauled off to jail. And ordering a Presidential candidate—indeed, one who's far and away the frontrunner for the opposition party—to refrain from making public statements for the next six months would likely not survive on appeal. But there have to be sanctions for witness intimidation.