With 204 Vote Margin, Kloppenburg Claims Victory In Wisconsin Supreme Court Race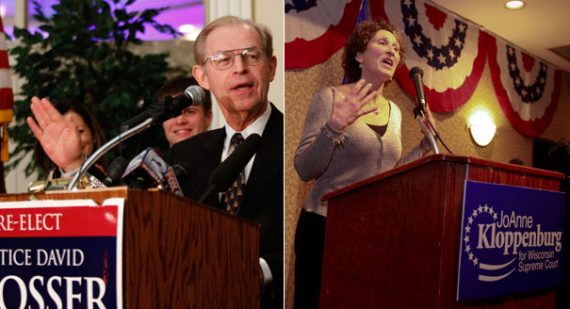 There's going to be a recount, but JoAnne Kloppenburg is claiming victory over David Prosser in the Wisconsin Supreme Court race:
In a statement, Kloppenburg said:

"We owe Justice Prosser our gratitude for his more than 30 years of public service. Wisconsin voters have spoken and I am grateful for, and humbled by, their confidence and trust. I will be independent and impartial and I will decide cases based on the facts and the law. As I have traveled the State, people tell me they believe partisan politics do not belong in our Courts.  I look forward to bringing new blood to the Supreme Court and focusing my energy on the important work Wisconsin residents elect Supreme Court justices to do."
The Associated Press results page now shows all precincts in and the totals are as follows:
Joanne Kloppenburg — 740,090 votes (50.007%)
David Prosser — 739,886 (49.993%)
It's unclear if this includes the absentee ballots, but right now that's a 204 vote margin, or 0.014% of the total votes cast.