Yale Fires Prof for Trump Mental Health 'Diagnoses'
What at first blush appears a case of hypocrisy and cancel culture is a violation of professional ethics.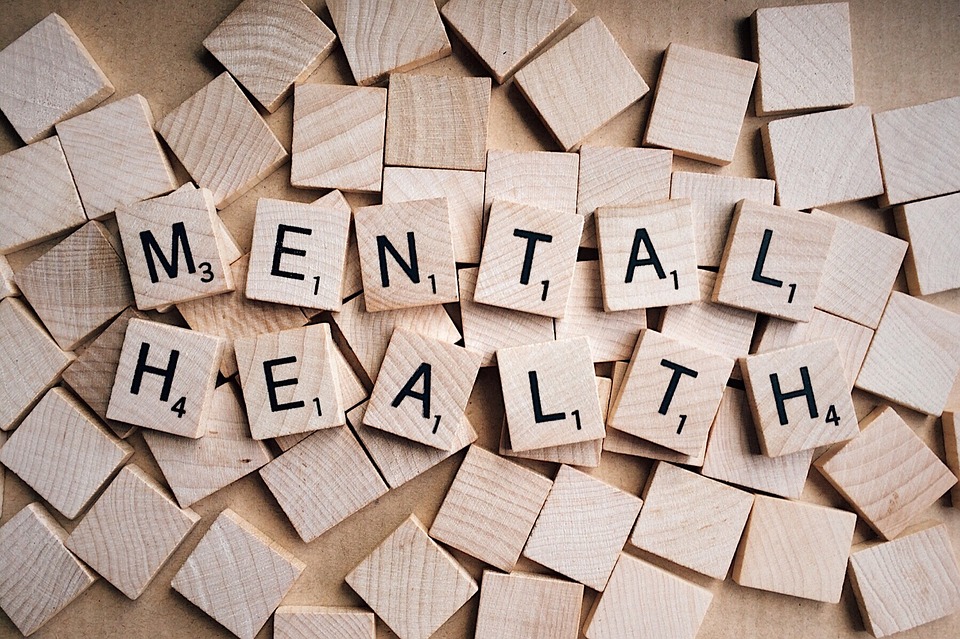 This tweet from Georgetown professor Don Moynihan is amusing:
Yes, it's ironic.
Clicking through to the story, though, Derschowitz rather had a point.
Yale News ("Former professor says Yale fired her over tweet on Trump, Dershowitz"):
Bandy Lee MED '94 DIV '95, a formerly Yale-affiliated faculty member in the Department of Psychiatry in School of Medicine, filed a complaint against the University on Monday alleging "unlawful termination… due to her exercise of free speech about the dangers of Donald Trump's presidency."
So, far, I'm with Lee. Academic freedom is a core tenet of faculty life, even if it's practically dicey for contingent faculty such as her. Further, I agree that Trump's presidency was dangerous.
Lee's complaint alleges that Yale fired her in response to a January 2020 tweet that characterized "just about all" of former president Donald Trump's supporters as suffering from "shared psychosis" and said that Alan Dershowitz, a lawyer on Trump's legal team, had "wholly taken on Trump's symptoms by contagion." Dershowitz responded to the tweet with a letter to Yale administrators, in which he complained that Lee's tweet constituted "a serious violation of the ethics rules of the American Psychiatric Association" and requested that she be disciplined.
So, on the one hand: dick move by Derschowitz. He's been a very prominent public intellectual for decades and probably shouldn't even respond to critic. On the other, Lee, of whom I had not heard until this morning, is actually rather prominent: she's president of the World Mental Health Coalition and has 96,000 Twitter followers. So, when she questions his mental health, it's not just some yahoo spouting off on social media but a clinical diagnosis.
Beyond that, Yale did not fire her for a single tweet but for a pattern of unprofessional conduct:
According to court documents, after Dershowitz sent his letter on Jan. 11, chair of the Psychiatry Department John Krystal MED '84 warned Lee via an email that the department "would be compelled to 'terminate [her] teaching role'" if she continued to make similar public statements. She continued to tweet about the mental fitness of Trump even after Krystal's warning. Lee then met with Krystal and additional unnamed faculty members and was told that she "breached psychiatric ethics," according to an email excerpt in the filing. According to court documents, Yale refused to hold additional discussions or investigate the accusations further. On May 17, 2020, Lee was notified that she was terminated. She appealed the decision multiple times in August and September, to no avail.

Krystal wrote to Lee in a Sept. 4 letter included in the court filing that the department's main consideration in the termination was her "clinical judgement and professionalism" after she publicly stated her "diagnostic impressions" of Trump and other public figures. Krystal emphasized in the letter that the termination "was not because of the political content" of her statements.

"Although the committee does not doubt that you are acting on the basis of your personal moral code," the letter read, "your repeated violations of the APA's Goldwater Rule and your inappropriate transfer of the duty to warn from the treatment setting to national politics raised significant doubts about your understanding of crucial ethical and legal principles in psychiatry."

The American Psychiatric Association's Goldwater Rule states that it is unethical for psychiatrists to comment on a public figure's mental faculties in an official capacity unless granted permission or after a medical examination.
So, two things are important here. First, she wasn't a full-time professor at Yale but rather a "voluntary faculty member." She is therefore entitled to far less due process in the matter than a tenured or even tenure-track professor. Second, she continued to violate the norms of her profession after being warned to stop.
She was certainly not fired because she held or expressed negative views about Trump or his policies. One imagines the overwhelming number of Yale faculty would have been at risk under that standard.
Lee also considers the Goldwater Rule — which the APA clarified in 2017 prohibits member psychiatrists from giving professional opinions about the mental state of someone they have not personally evaluated — a "gag order," according to court documents. Her complaint states that she believes the rule goes against her role as a psychiatrist "in light of her belief that Donald Trump posed a dangerous threat to this country and the world." Lee has not been a member of the American Psychiatric Association since 2007.

Lee also claims in her complaint that she was not diagnosing Dershowitz, "but rather commenting on a widespread phenomenon of "shared psychosis.'"
Lee graduated medical school in 1984. The Goldwater Rule has existed since 1973. Whether she considers it a "gag rule" is immaterial; it's a longstanding ethical tradition and one the Yale School of Medicine takes seriously and warned her she must comply with.
Nor, incidentally, was this just a couple of tweets carelessly sent late in the evening after a glass or three of her beverage of choice. It has become Lee's primary focus. She has published two books on the subject, one of which is in its second edition! The Dangerous Case of Donald Trump: 37 Psychiatrists and Mental Health Experts Assess a President was published in 2016 and Updated and Expanded with New Essays in 2019. And she has "just released" Trump's Mind, America's Soul.
Even as someone who has gone on record repeatedly offering my view that Trump is mentally ill and dangerously unfit for the presidency, it's simply outrageous for mental health professionals to do so. As the above-linked APA discussion on the Goldwater Rule notes, it was based on a magazine survey asking 12,356 psychiatrists "Do you believe Barry Goldwater is psychologically fit to serve as President of the United States?" during the 1964 presidential campaign between Goldwater and Lyndon Johnson. The vocipherousness and unprofessionalism of several of the responses gave the profession a black eye.
[M]any other respondents understood immediately the greater implications of the question for psychiatry's purported role in the electoral process.

"Your inquiry for a professional opinion regarding Sen. Barry Goldwater's general mental stability is an insult to me," wrote Thomas Stach, M.D., in 1964. "An inquiry of this type regarding any individual can only be based on ignorance of the field of psychiatry."

Stach demanded an apology from the editors to all the psychiatrists who had received the survey.

"It was astounding to me when the survey first came out," Stach, now retired in Willowbrook, Ill., told Psychiatric News. "It was impossible for a psychiatrist to come to a conclusion like that without a personal examination. The psychiatrists who were baited into giving responses were imprudent."
And, indeed, the APA recognized it instantly, too:
"[S]hould you decide to publish the results of a purported 'survey' of psychiatric opinion on the question you have posed, the Association will take all possible measures to disavow its validity," wrote APA Medical Director Walter Barton, M.D., in a letter to the magazine's editors on October 1, 1964.

APA President Daniel Blain, M.D., denounced the compilation as "a hodge-podge of the personal political opinions of selected psychiatrists speaking as individuals. … [T]he replies to the question have no scientific or medical validity whatsoever."

Tying political partisanship to the psychiatric profession, continued Blain, "has, in effect, administered a low blow to all who would work to advance the treatment and care of the mentally ill of America."
Lee has every right to express her personal opinions about American politics and politicians. But, if she's offering diagnoses of their mental health, she's in violation of the standards of her profession and Yale had not only the right but the duty to remove her from its faculty. Indeed, given the prominence with which she was doing so, I'm surprised it took Dershowitz' letter to spark action.
Beyond that, even a casual reading of the literature on shared psychotic disorder makes its application to "just about all" of Trump's 77 million supporters absurd. It's one thing for blog commenters to make that kind of assertion. It's quite another for a faculty member of a great medical school.