It's Too Early To Talk About Dropping The Charges Against George Zimmerman
Alan Dershowitz thinls the charges against George Zimmerman should be dropped. With due apologies to the good Professor, he's wrong.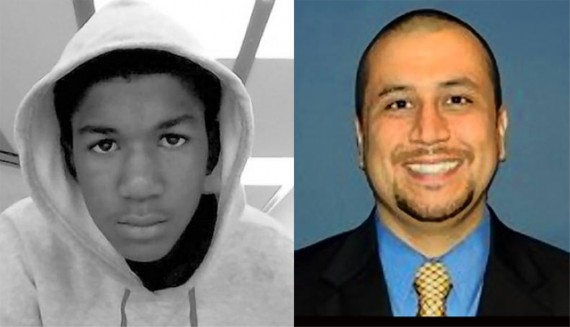 In the days that have passed since some of the evidence in the case against George Zimmerman for the shooting of Trayvon Martin, including evidence of injuries to Martin's hands and the fact that Zimmerman had a broken nose and lacerations the day after the incident, was made public, leading to  a call from some corners for the charges against Zimmerman to be dropped because this newly public evidence supposedly supports Zimmerman's self-defense claim:
Two prominent U.S. lawyers are among the skeptics questioning whether evidence in the shooting death of Trayvon Martin supports the second-degree murder charge against George Zimmerman, given the confessed shooter's apparent injuries and freshly released eyewitness accounts.

"There is no second-degree murder evidence in this case," Harvard law professor Alan Dershowitz said. "It's a very close case."

Details released in the past week add to the picture of what might have transpired on that rainy Feb. 26 before Zimmerman, a neighborhood watch captain in the Sanford, Fla., community where Martin, 17, was staying with his father's fiancée, shot the teen dead.

Previously unknown particulars, including the scrape on Martin's knuckle and photos of Zimmerman's battered and swollen face — which were taken moments after he shot and killed Martin in what he says was self defense — coupled with eyewitness accounts that back up Zimmerman's story, suggest for some that the prosecutor overreached.

"I'd rather play the defense than the prosecutor, because there's no way you get a murder-two conviction," journalist-attorney Geraldo Rivera said on Fox News' "The O'Reilly Factor" last week.
To get one point out of the way, I have no idea what ABC News reporter Matt Gutman chose to refer to Geraldo Rivera as a "prominent lawyer." Yes, he has a Juris Doctor from Brooklyn Law School but, at least according to his Wikipedia bio, he's never actually worked as an attorney. He's been a life-long journalist, starting out at ABC's flagship station in New York City before I was even in grade school. Moreover, in all his time on the air, I cannot ever recall him being identified as a "legal analyst" by any of his employers. So, let's just leave Geraldo off to the side as just another talking head, albeit one who happens to have a J.D.
Alan Dershowitz, of course, is a different matter. He's been a prominent commentator on civil liberties for years, a Professor at Harvard Law School, and lead or co-counsel in a number of high profile criminal cases, not the least of them being the O.J. Simpson case, where he served mostly as an adviser on appellate and Constitutional issues. So, his opinion is worthy of due consideration.
In the Zimmerman case, Dershowitz has been a critic of the prosecution from the beginning. When Zimmerman was first indicted for Second Degree Murder, he called the State's Attorney's supporting affidavit "irresponsible and unethical," an opinion that only he seemed to hold. Indeed, Zimmerman's own attorney, who has been practicing criminal defense in Florida for two decades, and is certified as a specialist in the field by the Florida Bar, has so far at least declined to challenge the legal sufficiency of the affidavit. (Of course, this could be a tactical decision on his part since it does tend to lock the police witnesses in regarding the testimony they can give at trial).  It shouldn't be too surprising, then that Dershowitz is now arguing that the prosecution has the obligation to drop the charges against Zimmerman in light of the evidence now made public: 
Now there is much more extensive medical evidence that would tend to support Zimmerman's version of events. This version, if true, would establish self-defense even if Zimmerman had improperly followed, harassed and provoked Martin.

A defendant, under Florida law, loses his "stand your ground" defense if he provoked the encounter — but he retains traditional self-defense if he reasonably believed his life was in danger and his only recourse was to employ deadly force.

Thus, if Zimmerman verbally provoked Martin, but Martin then got on top of Zimmerman and banged his head into the ground, broke his nose, bloodied his eyes and persisted in attacking Zimmerman — and if Zimmerman couldn't protect himself from further attack except by shooting Martin — he would have the right to do that. (The prosecution has already admitted that it has no evidence that Zimmerman started the actual fight.)

This is a fact-specific case, in which much turns on what the jury believes beyond a reasonable doubt. It must resolve all such doubts in favor of the defendant, because our system of justice insists that it is better for 10 guilty defendants to go free than for even one innocent to be wrongfully convicted.

You wouldn't know that from listening to Corey, who announced that her jobs was "to do justice for Trayvon Martin" — not for George Zimmerman.
Dershowitz goes on to note that prosecutors are under a different ethical duty than defense attorneys or attorneys in a civil case:
Listen to the way a famous British barrister put it in 1820:

"An advocate, by the sacred duty which he owes his client, knows, in the discharge of that office, but one person in the world, that client and none other . . . Nay, separating even the duties of a patriot from those of an advocate, and casting them, if need be, to the wind, he must go on reckless of the consequences, if his fate it should unhappily be, to involve his country in confusion for his client's protection."

The prosecutor's job is far broader: to do justice to the defendant as well as the alleged victim. As the Supreme Court has said: "The government wins . . . when justice is done."

Zimmerman's lawyer is doing his job. It's about time for the prosecutor to start doing hers.
Dershowitz is absolutely correct that Prosecutors have a ethical duties that are quite different from those of other attorneys. In addition to being required to zealously represent the state in court, they also have an obligation to do justice, to not bring charges cannot be supported by probable cause, and to not proceed with cases where they do not have a reasonable belief that they could prove the Defendant's guilt beyond a reasonable doubt. That is why the Manhattan District Attorney's Office found itself obligated to drop the charges against Dominique Strauss-Kahn last year. Thanks to a series of revelations after DSK was charged, it became fairly apparent that the accusing witness in that case had told several untruths, both in relation to the case and in relation to other matters. Since Kahn was being charged with rape and the chief fact in doubt was going to be whether the encounter between Kahn and his accuser was consensual, this meant that it would turn into a classic "she said, he said" case. Thanks to the accuser's numerous falsehoods, it was apparent that Kahn's attorney would be able to create enough doubt about her credibility that Kahn himself might not even have had to testify had they gone to trial, and the jury would have been hard-pressed to convict him of rape given that his accuser might not be believable. For an example of what happens to a prosecutor who ignores these kind of problems with their case, one need look no further than the Duke Lacrosse Case and the eventual disbarment of Durham County, N.C. District Attorney Michael Nifong.
While I am not going to claim that I have more knowledge or experience in legal matters than Dershowitz, who has been practicing law at the highest levels since before I was born, I think he gets it wrong when he reads the evidence that was released last week as mandating that the prosecutor drop the charges against Zimmerman at this time.
First of all, it's worth noting that some of the evidence that was made public last week will most likely never see the inside of a courtroom. For example, one of the facts that many of Zimmerman's defenders across the blogosphere, as well as Rush Limbaugh, jumped on immediately was the fact that Martin's autopsy apparently revealed the presence of THC, the active ingredient in marijuana, in his system. The report about THC is so vague that it's difficult to tell if the THC that was registered was in the active or inactive forms, which matters since the substance can remain in someone's body for weeks. More importantly, though, there's absolutely no scientific evidence that THC makes a person violent, which means that it's quite likely that this portion of the autopsy report will never be admitted into evidence because it is irrelevant and would potentially be prejudicial to the prosecution.
Second, it's worth noting that what has been made public so far isn't all the evidence in the case, just what has been disclosed to date as required by Florida's reciprocal discovery rules. This is something that both the prosecutor and Zimmerman's attorney last week acknowledged last week:
"What the general public has to remember and the media has to remember is that there is a lot we cannot release by law," Corey said.

Zimmerman's attorney Mark O'Mara apparently agrees with Corey.

"[It is] way too early to tell," he said. "That's me not only commenting on evidence, but the weight of all the evidence. And I don't even have all the evidence."
For that reason alone, it would strike me that it's far too early to make pronouncements like Dershowitz makes in his Op-Ed, especially when he is basing his evaluation of the evidence based entirely on what has been reported in the media.
The third thing worth noting is that this case is not going to be decided based solely on documentary evidence like medical reports. Witnesses will have to testify, including the residents who called 911 on the night of the incident and who, in some cases, saw with their own eyes at least part of the encounter between Zimmerman and Martin. Since he is raising a claim of self-defense, it seems inevitable that Zimmerman himself will also have to take the stand. The Fifth Amendment says that he doesn't have to, and I'm sure that he and his attorney have had, and will have, many long conversations on the pros and cons of taking the stand, however it strikes me that it would be next to impossible for his attorney to meet the burden the defense has to meet to establish self-defense without Zimmerman getting on the stand and telling his version of what happened that fateful night. When he testifies, and when he is cross-examined, his credibility will be judged by the trier of fact and may will end up being the deciding factor in the case. Since it's really impossible to say that the defense has established a viable self-defense claim until this happens, suggesting that the charges should be dropped now is, at best, premature.
Much of this goes back to the argument I made when Zimmerman was indicted, where I criticized the tendency of people on both sides of the case to rush to judgment based on media reports and sensationalism. There may come a time when Angela Corey will indeed have an ethical obligation to drop these charges rather than going to trial, all though I tend to doubt it given the nature of the case, but we are far from that point right now and it's somewhat irresponsible to suggest that she is acting unethically when all she's really doing is her job.