Yes, Canceling Primaries
This morning it was a question, this afternoon is a done deal in three states.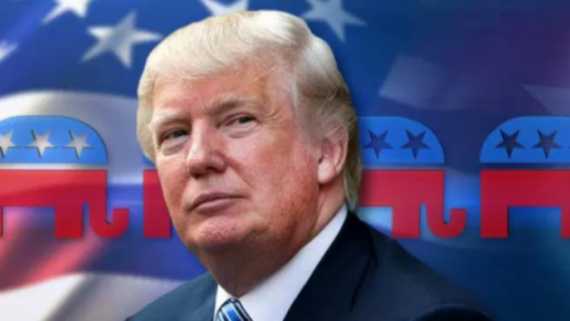 The AP Reports: Nevada, SC, Kansas GOP drop presidential nomination votes.
Republican leaders in Nevada, South Carolina and Kansas have voted to scrap their presidential nominating contests in 2020, erecting more hurdles for the long-shot candidates challenging President Donald Trump.

[…]

A spokesman for the South Carolina Republican Party, Joe Jackson, confirmed that the state party voted Saturday against holding a presidential primary next year. A similar move followed in Nevada, where party spokesman Keith Schipper said, "The vote to opt out of the caucus has passed. We will vote to endorse and bind the delegates to the President at a later date."

In Kansas, the state GOP tweeted on Friday that it will not organize a caucus "because President Trump is an elected incumbent from the Republican Party." Its state committee planned to approve rules for an "internal party process" for selecting convention delegates, according to Kelly Arnold, the party's former state chairman, and Helen Van Etten, a member of the Republican National Committee.
And so what was a question when I wrote this morning is now reality in three states. My analysis and views can be found here: Canceling Primaries?
I will reiterate that this is unusual and is clearly an attempt to forestall any negative consequences of the quixotic campaigns of Joe Walsh and William Weld.