Yet Another ObamaCare Deadline Extended
Another day, another delay.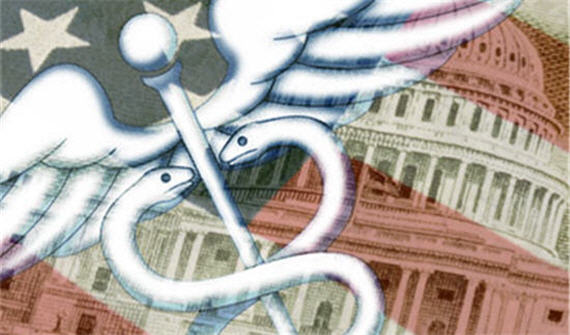 The Obama Administration has extended yet another deadline related to the Affordable Care Act, although for the moment only for a matter of a day:
WASHINGTON — The White House has decided to allow an extra 24 hours for people to sign up for insurance on HealthCare.gov, through the end of the day Tuesday, to receive coverage beginning on Jan. 1, according to a senior official familiar with the change.

The official deadline for getting insurance remains 11:59 p.m. on Monday. But because of record traffic on the website Monday morning, officials wanted to reassure the public — and themselves — that people who sought coverage in good faith would be covered. The extension was first reported by The Washington Post.

The official said the administration does not want to encourage people to wait until Tuesday to come to the website, because it fears more record numbers.

"We recognize that many have chosen to make their final decisions on today's deadline, and we are committed to making sure they can do so," said Julie Bataille, a spokeswoman for the Centers for Medicare and Medicaid Services. "Anticipating high demand and the fact that consumers may be enrolling from multiple time zones, we have taken steps to make sure that those who select a plan through tomorrow will get coverage for Jan. 1."

An administration official said the extension would allow officials to "handle heavy online traffic or other technical issues." The website has been plagued by technical problems since it was launched on Oct. 1.

A queuing system, or waiting room, kicked in early Monday to handle what officials said was the highest volume of traffic the site has seen since it opened. That should keep the site from crashing by asking people to return at a time when the site is less crowded.

But officials said they wanted to accommodate everyone who wanted to get insurance, much as polling places try to stay open later on election night to accommodate those who are already in line to vote when the polls officially close.

People calling the federal exchange on Monday morning were greeted with a recorded message that said: "Welcome to the health insurance marketplace. We are currently experiencing longer-than-normal hold time. Do you need coverage for Jan. 1? Please stay on the line, as your call is important to us."

The government told callers to be prepared for a long wait. "If you are using a cell or cordless phone, make sure it's fully charged," the message said.
This deadline had already been extended once before. Originally, the cut off for enrolling in a plan that would become effective on January 1st was supposed to have been December 15th. However, in large part due to the fact that large numbers of people were prevented from even shopping for policies for the first eight weeks of the enrollment period, the decision was made to extend that deadline for an additional eight days to today. Additionally, an applicant does not need to actually pay their premium until January 10th even though the policy would be effective on January 1st, however to be fair I am not sure if this is an extension that was granted after the  marketplaces went live or a policy that had already been established.
In any case, though, the extension that was announced today was apparently an implicit acknowledgment that at the very least the Federal Exchange web site was having trouble handling the traffic that has been hitting it today, and that many consumers were encountering delays both in trying to get something accomplished online and in their efforts to contact the so-called Help Desk via telephone or other means. This was after reassurances over the weekend that the website was indeed ready to handle the expected rush of traffic today, a rush that will likely continue into tomorrow.Will this lead to yet another extension past Christmas? Don't be surprised if it does.
Quite honestly, I've lost count at this point of how many actual extensions and delays there have been associated to various provisions of the PPACA, but one has to imagine that it's something that doesn't bode very well for the public reputation of the law. At the very least, it seems to play into the idea that the law, and the government agencies set up to administer it, still isn't ready for prime time. As long as that perception continues, it seems unlikely that public confidence in the law will increase very much unless and until it becomes apparent that it is operating the way it was supposedly intended to operate. Indeed, given the way things have been going since October, the logical conclusion for people thinking about signing up for coverage, as well as those who are considering doing so, is that there will be further delays coming up in the future. In that case, of course, you're likely to see people react as many human beings would and just put off doing anything for now. The only good news for the Obama Administration is that this news is coming out on a day when a lot of people are, most likely, not really paying attention to the news. In the end, though, they'll be forced to pay attention if the New Year comes and the system still isn't operating properly.