You Wanted To See It: Barack Obama's Long Form Birth Certificate (*UPDATED*)
As James Joyner notes, the White House has released the President's long form birth certificate and, via the Twitter feed of White House Reporter Mark Knoller, here it is: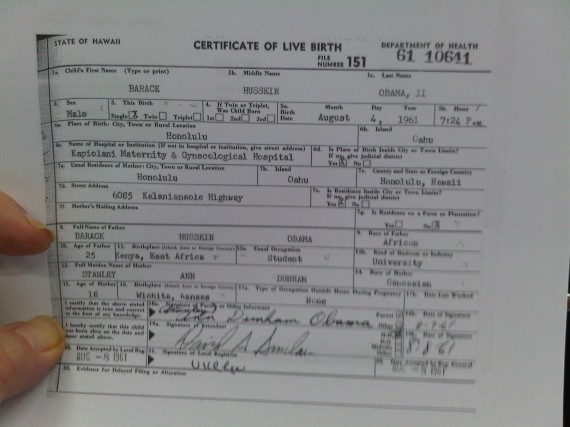 Here's a full size version.
Now, don't some of you just feel really stupid right now?
UPDATE (Alex Knapp): – You can view the certified copy of the birth certificate here. You can also view the correspondence to obtain the certificates here. Please note that in order to obtain this information, Obama had to request a waiver from Hawaii's Administrative Rules, which was granted in recognition of his status as President of the United States. In other words, getting these documents isn't something that just anybody can do.
Prediction: This will not satisfy conspiracy theorists.
Second Prediction: Donald Trump will double down on his birtherism.