$120 Million Per Year Paid To Dead Federal Retirees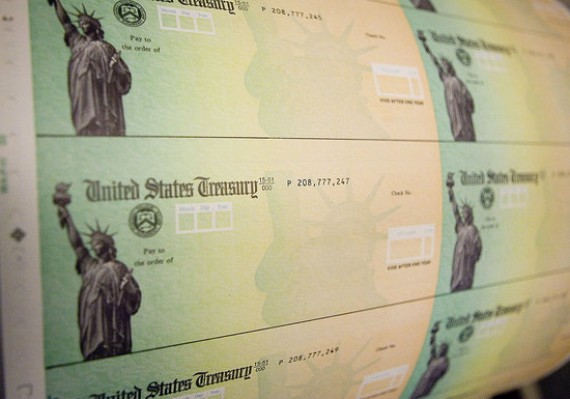 It's a small part of the Federal Budget, but this is likely to be an example of government waste that's remembered for a long time:
The federal government pays out millions of dollars to dead people each year — including deceased retired federal workers, according to a new report.

In the past five years, the Office of Personnel Management has made more than $601 million in benefits payments to deceased federal annuitants, according to the agency's inspector general. Total annual payouts range between $100 million and $150 million.

Inspector General Patrick E. McFarland, who previously reported on the improper payments in 2005 and 2008, urged OPM to more closely track such mistakes.

"It is time to stop, once and for all, this waste of taxpayer money," he wrote in the report.

Improper payments to dead retirees increased 70 percent in the past five years, far higher than the 19 percent climb in overall annuity payments, the report said.

The payments are on the rise because OPM is doing a poor job of tracking potential cheats, McFarland said. In one case, a deceased annuitant's son continued receiving federal benefits until 2008 — 37 years after his father's death. OPM learned about the improper payments — which exceeded $515,000 — only after the son died. The agency never recovered the money.

An OPM spokesman said Thursday that the agency is reviewing the report and had no immediate comment.

The report said OPM is attempting to stop and recoup payments in several ways, by conducting weekly and annual matches of its data against the Social Security Administration's death records and occasionally checking records for annuitants 90 years and older to determine whether they are still alive.
It's actually quite inexplicable considering that one branch of the Federal Government actually does a fairly decent job of cutting off benefits after death. The Social Security Administration is well-known for sending notices to banks immediately upon learning of a recipients death — something that happens very quickly nowadays since deceased person's Social Security Numbers are immediately reported as such by the relevant authority in the jurisdiction where they live — and also recouping payments after death on a pro rata basis. Why the OPM is unable to do this?
The other issue, of course, is that there's some actual fraud going on here. Family members who continue to collect benefits after a retiree dies are defrauding the Federal Government. Since the odds of recovering anything from people like this years after the fact are minimal at best, it strikes me that the best deterrent would be to start prosecuting these people and send the message that defrauding Uncle Sam comes with consequences.
Again, it's a small amount of money relatively speaking, but that doesn't mean something shouldn't be done about it.