306
All the states have been called.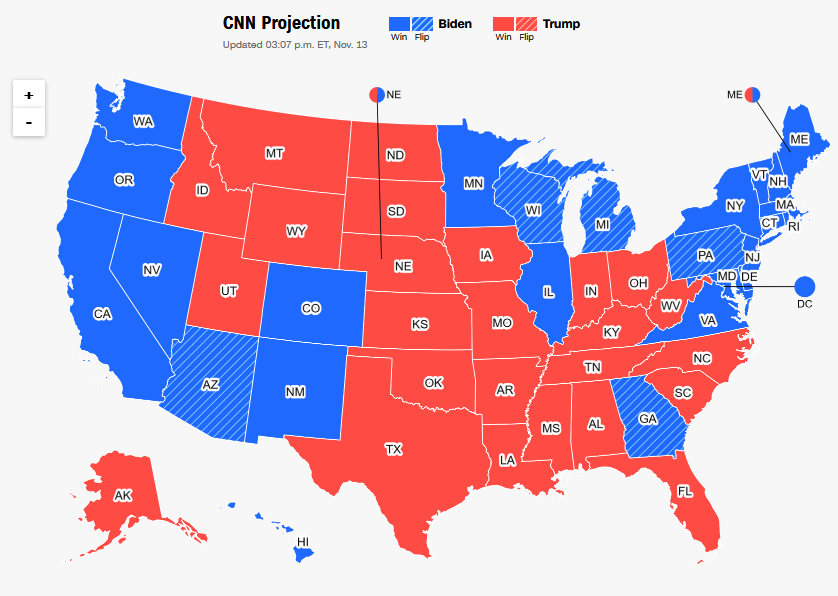 Various news outlets, including CNN, have called GA and NC, and so:

That gives Biden the exact same number that Trump had after election night in 2016 (a win that Trump often touted as huge, among other things).
It is worth noting that while Trump is normally credited with 306 electoral votes, he actually only won 304.
Here are the certified EVs from 2016 from the FEC (via The Oxford Handbook of Electoral Studies):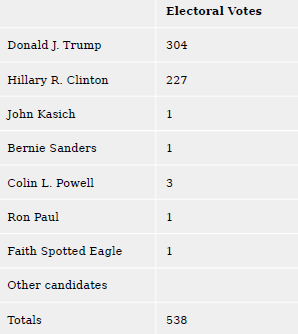 It is highly unlikely that any Biden electors will be unfaithful this cycle, so the odds are that Biden will slightly best Trump in this category. (A petty, yet true, observation).
More to be said, but I will reiterate that winning ~51% of the popular vote, with a greater than 5 million margin (and still growing) and flipping 5 states (2 of which have been red for a long time) is an impressive win, even if it took a little while to count the votes in some states.
---
In terms of what I stated was my best guess, I did better this cycle than I did in 2016 for sure, and I think better than any previous predictions: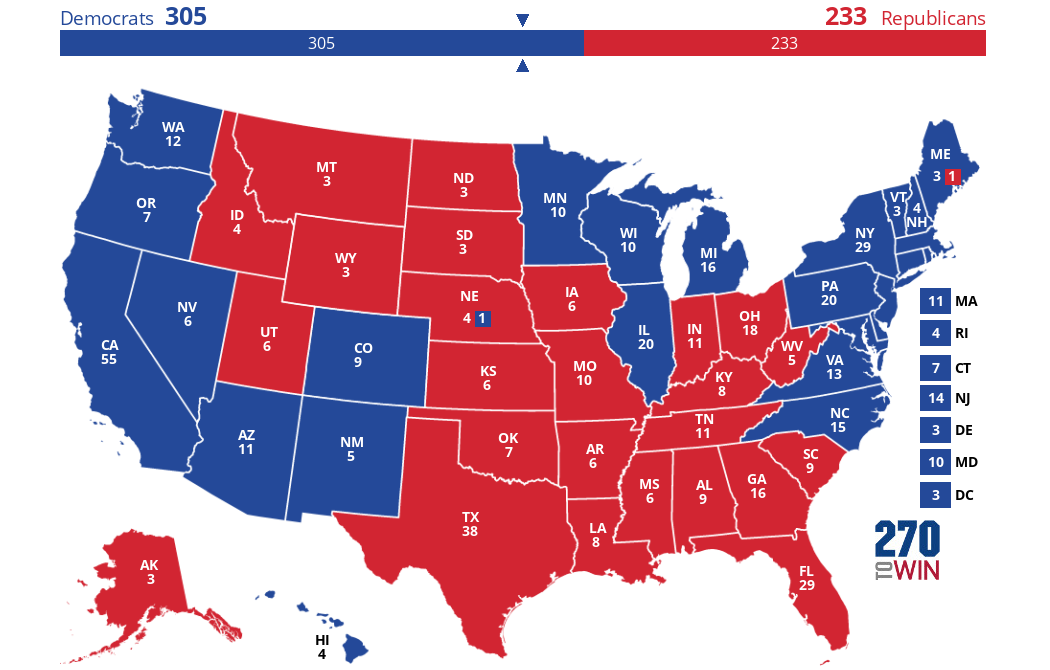 I missed NC (which for some reason I thought would go blue and be one of the first states counted) and GA (which I thought would fall just shy of flipping).
I based the above at looking at state level data and odds from the 538 and Economists models (plus simple distrust of polling from Florida, based in part on the miss there in 2018 and its history of being, well, Florida).