40 Years Later, Majority Opposes Overturning Roe v. Wade
40 years later, the public continues to support the Supreme Court's decision in Roe v. Wade.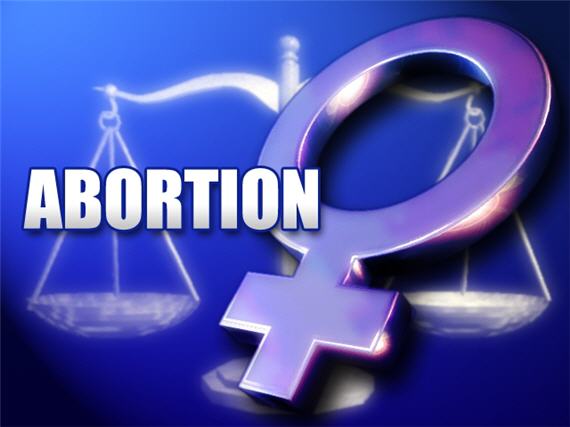 In less than a week we will reach the 40th anniversary of the Supreme Court's decision in Roe v. Wade, which established that women have the right to seek an abortion.  That decision set off a political and legal firestorm that continues to this day, In it's wake came a series of subsequent Supreme Court decisions as state's attempted to find ways to use regulations of one kind or another to restrict patient's access to abortion. For the most part, the Supreme Court has held true to the basic standard established in Roe even as the political debate on the far right has become more and more strident in its opposition to abortion. In recent years, we've seen the "right to life" crowd attempt to restrict abortion rights by imposing ever more egregious regulations on the practice of medicine by doctors who perform abortions, as well as attempts to pass absurd "Personhood Amendments" that would effectively make most forms of In-Vitro Fertilization illegal. Even after four decades, though, polling indicates that a majority of Americans continue to support the basic holding that the Supreme Court reached in Roe v. Wade:
As the 40th anniversary of the Supreme Court's Roe v. Wade decision approaches, the public remains opposed to completely overturning the historic ruling on abortion. More than six-in-ten (63%) say they would not like to see the court completely overturn the Roe v. Wade decision, which established a woman's constitutional right to abortion at least in the first three months of pregnancy. Only about three-in-ten (29%) would like to see the ruling overturned. These opinions are little changed from surveys conducted 10 and 20 years ago.

Decades after the Supreme Court rendered its decision, on Jan. 22, 1973, most Americans (62%) know that Roe v. Wade dealt with abortion rather than school desegregation or some other issue. But the rest either guess incorrectly (17%) or do not know what the case was about (20%). And there are substantial age differences in awareness: Among those ages 50 to 64, 74% know that Roe v. Wade dealt with abortion, the highest percentage of any age group. Among those younger than 30, just 44% know this.

The latest national survey by the Pew Research Center, conducted Jan. 9-13 among 1,502 adults, finds that abortion is viewed as a less important issue than in the past. Currently, 53% say abortion "is not that important compared to other issues," up from 48% in 2009 and 32% in 2006. The percentage viewing abortion as a "critical issue facing the country" fell from 28% in 2006 to 15% in 2009 and now stands at 18%.
This leads to interesting conclusions.
First of all, it's fairly obvious that the vast majority of Americans do not consider abortion as a serious issues impacting the country. I would submit that, for the most part, this is  bad news for the anti-abortion crowd in that it suggests that most Americans don't consider changing the status quo on abortion law in the United States to be a very high priority.  I'd also suggest that, notwithstanding recent efforts by pro-life Republicans in states like Oklahoma and Kansas, the actual support for limiting abortion rights is really quite limited. Indeed, it's worth noting that abortion has not been an issue in a national election for the past 30 years or so, and that we've just come off a national election in which the Republican position on reproductive rights was soundly rejected. This tells me that the actual political odds for significant restrictions on abortion rights is really quite minimal.
Secondly, I would suggest that, as with same-sex marriage, Republicans need to realize that, in the end, they are on the losing side of yet another cultural issue. Perhaps strident opposition to abortion will continue to be politically advantageous in the solid red states for some time to come but, in the end, the fact that Roe has stood as good law for 40 years now, and that there's now chance it will overturned anytime in the near future, suggests that this is a losing political issue in the long run.
I seldom write about abortion largely because it is such a contentious political issue. However, it seems eminently clear to me that Roe established a political regime from which there is no turning back. Women have the right to control their bodies. And, personally., I consider that a good thing.