40 Years Later, Roe v. Wade Enjoys Majority Support
40 years after Roe v. Wade, support for the decision is still strong, but the effort to restrict it continues apace.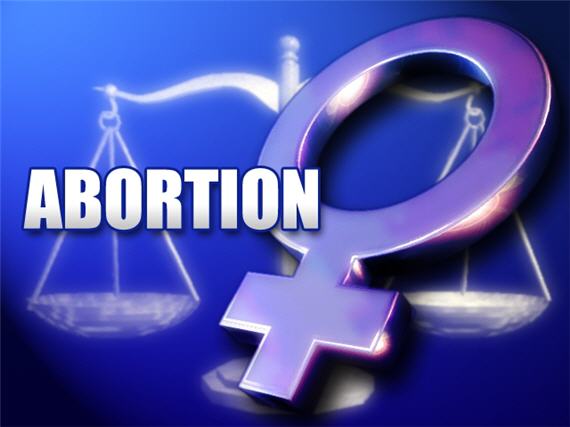 It was 40 years ago today that the Supreme Court handed down it's decision in Roe v. Wade, thus instantly creating one of the most contentious political issues that this country has dealt with in quite some time. Since that time, the issue of abortion and the extent of the Roe decision has been before the Court several times and, while there have been some modifications to what the Court ruled originally, the core holding of the case has remained intact. With President Obama in office for another four years and the prospect of at least another one or two Supreme Court appointments between now and then, it seems fairly clear that Roe will continue to remain good law  for some time to come.
That doesn't mean that there hasn't been push back, of course. The modern pro-life movement came into being as a response to Roe v. Wade, after all, and shows no signs of going away any time soon, At the state level, and especially in deeply Red states like Oklahoma and Kansas, new efforts to restrict access to abortion by essentially making it next to impossible for doctors to conduct business have met with a notable degree of success. All of these laws are being challenged in various Federal Courts, and some of them are currently blocked from being enforced by Court injunctions. It will be some time, though, before most of these matters even get to the point where the Supreme Court would be considering an appeal. Despite these moves at the state level, though, a new NBC News/Wall Street Journal poll indicates that support for the rights set forth in Roe v. Wade remains high:
Seven in 10 Americans believe Roe v. Wade should stand, according to new data from a Wall Street Journal/NBC News poll, as the landmark Supreme Court abortion-rights ruling turns 40 on Tuesday.

That is the highest level of support for the decision, which established a woman's right to an abortion, since polls began tracking it in 1989. The shift is mostly the result of more Democrats backing the decision—particularly Hispanics and African-Americans—and a slight uptick in support from Republicans.

But the poll showed a consistent tension in Americans' attitudes toward the decision. Almost seven in 10 respondents say there are at least some circumstances in which they don't support abortion.

Some 31% of respondents in the poll said abortion should always be legal, and 9% believed it should be illegal without any exceptions. Between those two opinions are the 23% who thought it should be legal most of the time, but with some exceptions, and the 35% who felt it should be illegal except in circumstances of rape, incest and to save a woman's life.

Since those questions were first asked, a decade ago, more people generally support abortion rights. But the majority of voters whose views aren't absolute has forced activists on both sides of the issue to rethink their message.
Of course, that doesn't mean that all is well for the abortion rights movement. As I noted above, the pro-life crowd has become very adept in recent years in using state laws regulating the practice of medicine to make it harder for abortion doctors to operate:
Opponents of abortion rights won passage of a record 92 measures restricting the procedure in 24 states in 2011, and an additional 43 in 19 states last year, according to the Guttmacher Institute, a think tank that favors abortion rights. Nine states have recently banned most abortions after 20 weeks of pregnancy, although courts have kept two of the laws from taking effect.

This year, Texas, Indiana, and Missouri are set to consider restrictions on chemically induced abortions in the coming legislative session, and lawmakers in Indiana and South Carolina have sponsored bills adding regulations to clinics.

The new moves come after several states have passed bills in the past two years requiring abortion clinics to maintain certain staffing levels or install equipment such as ventilation systems that are typically in hospitals. The states describe those efforts as seeking to protect women's health, while abortion-rights backers say the aim is to increase costs and obstacles for abortion providers.

"I don't need a constitutional amendment to overturn Roe," said Charmaine Yoest, president of Americans United for Life, an antiabortion law firm that works with state groups on local legislation. "Clinic regulations do actually challenge Roe."
Legally, it's much hard to attack regulations on the practice of medicine than it would be to attack, say, an outright ban on abortion or significant restrictions on the right. This is why many of the new state based laws have been able to pass Court scrutiny so far. What that means for the laws when they get to the Supreme Court is something I cannot predict at this point, but it clearly would come down largely to what Justice Kennedy thought. So, it's possible that these tactics will result in Roe being significantly restricted, at least in some states, regardless of what the polls say the public thinks.