75 Percent of Democrats Happy with Biden
The Tara Reade allegations haven't hurt the presumptive nominee with the party.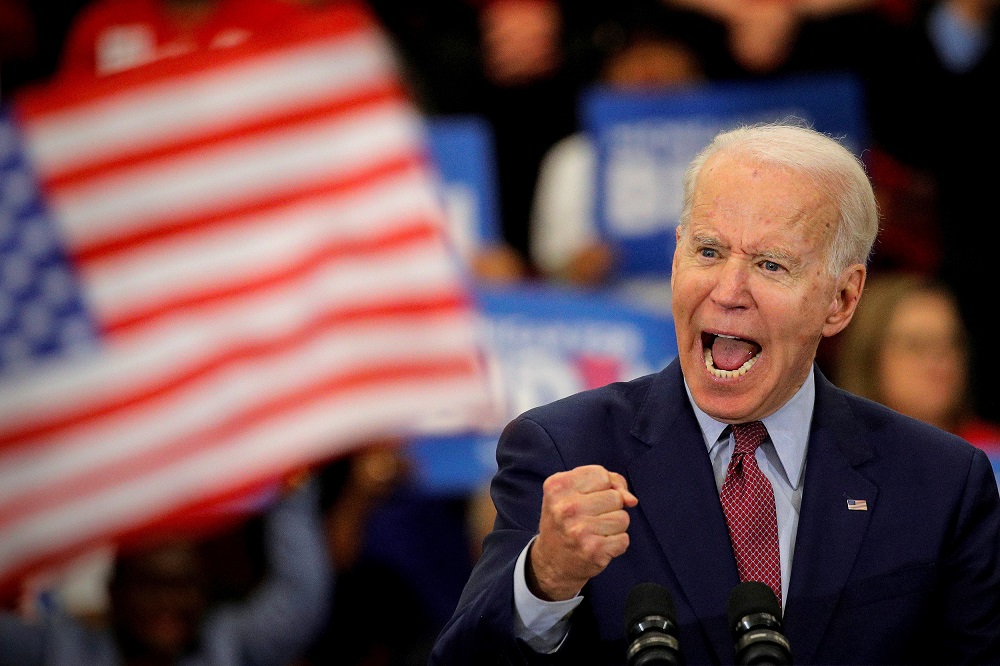 The gang at Morning Consult has an odd take on their latest poll, which they headline "After Watching Biden Deny Reade's Claims, 1 in 4 Democrats Want a Different Nominee."
Former Vice President Joe Biden's unequivocal denial of Tara Reade's sexual assault allegation is considered credible by most Democratic voters, according to a new Morning Consult poll that showed a video of his comment, but more than a quarter of the party's rank and file nonetheless want the presumptive nominee replaced. 

Twenty-six percent of Democratic voters in the May 2-3 survey said the party should select a different candidate for the 2020 general election, while 61 percent said Biden should still be the one to challenge President Donald Trump in November.

Support for replacing Biden atop the ticket was driven by the party's youngest voters, a group that mostly backed Sen. Bernie Sanders (I-Vt.) in the Democratic primary and is more likely to view the former vice president with skepticism. Forty percent of Democrats under the age of 45 said the party should pick a different nominee, compared to 15 percent of those ages 45 and older.
Graphically, it looks like this: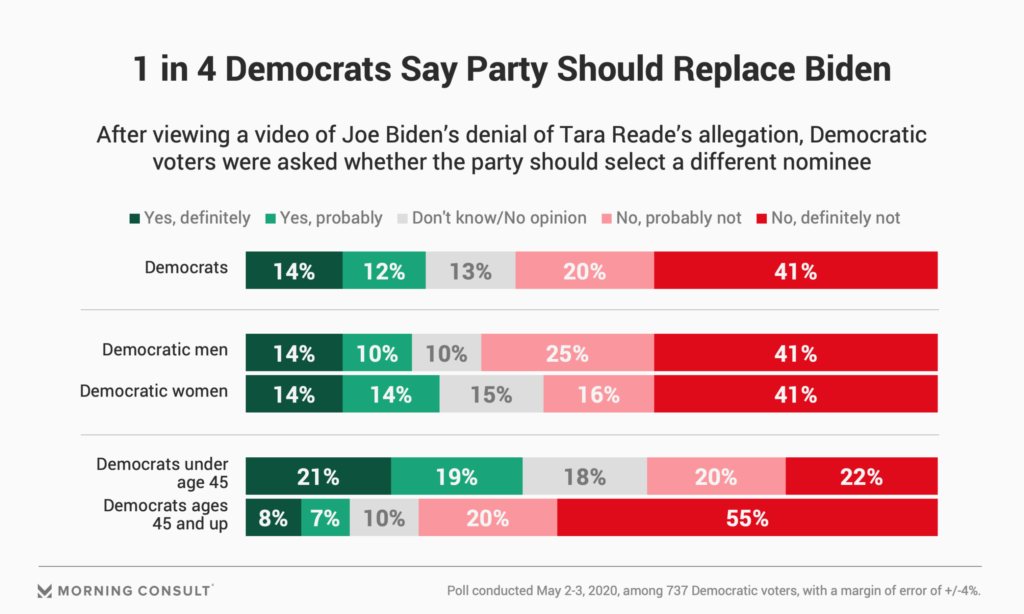 The methodology was interesting:
The responses came after respondents were shown a 35-second video clip of Biden's first interview on the subject, where MSNBC's Mika Brzezinski detailed Reade's allegation and asked point-blank if he sexually assaulted her. 

Biden's response was deemed credible by 61 percent of Democrats, but the issue revealed generational and gender lines: Younger Democrats, at 53 percent, were 14 percentage points less likely than their elders to consider Biden's answer credible and Democratic men (68 percent) were 12 points more likely than Democratic women to believe Biden. 
Among the overall electorate, 41 percent said Biden's denial was credible, while 38 percent said it was not. 
Graphically: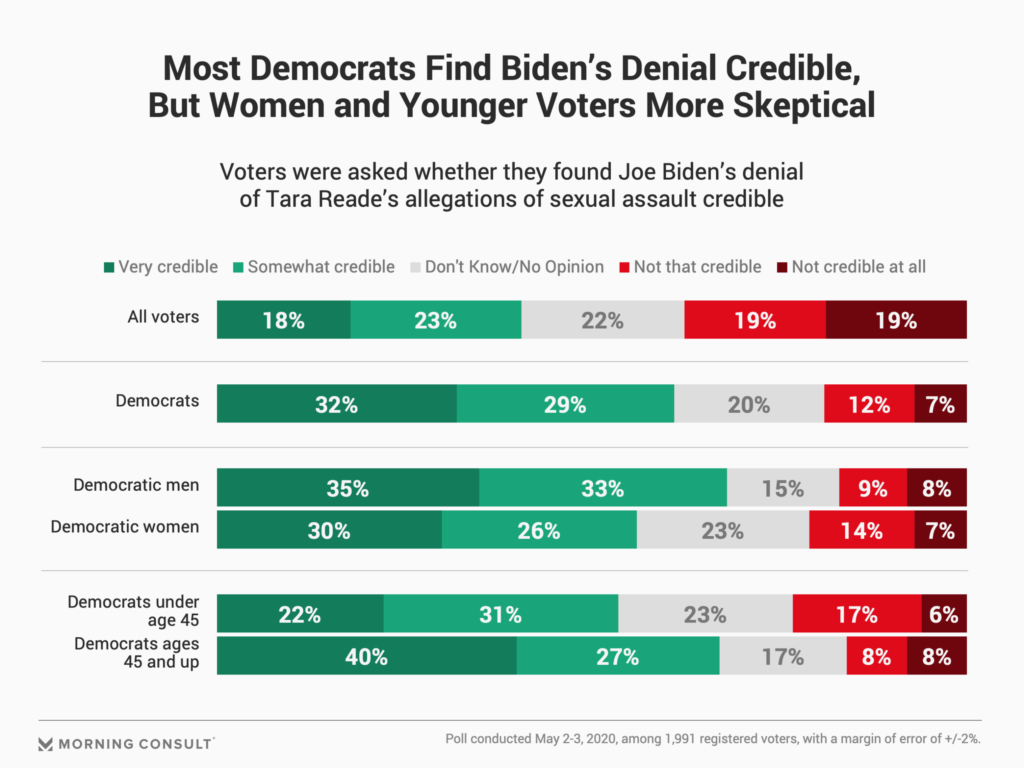 That 26% of Democrats surveyed want to replace Biden and 19% find his denial less-than-credible would be shocking news if he were previously at 100% enthusiasm among partisans. But, of course, he was not. Basically, the results show us that people who previously didn't like Biden still don't like him.
Indeed, I'm actually surprised at how favorable the polling is. While he ultimately ran away with the nomination, he was never at more than 30% or so support when the field was large. He was, though, pretty much everybody's second choice.