Joe Biden Denies Tara Reade Allegations
The presumptive Democratic nominee says, "They aren't true. This never happened."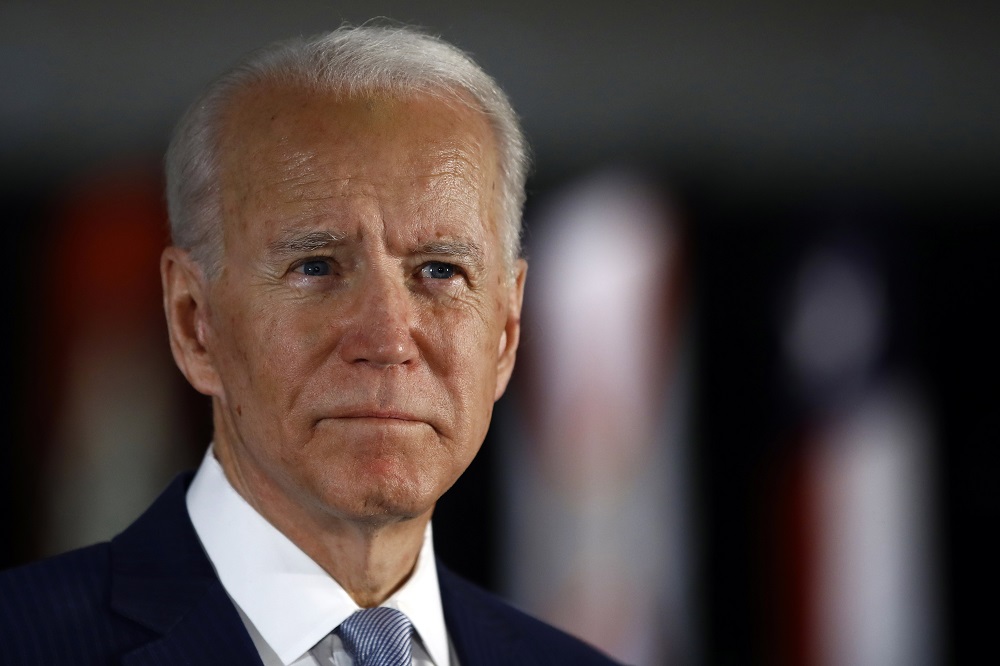 YahooNews ("'People need to hear the truth': Joe Biden denies sexual assault allegation"):
Presumptive Democratic presidential nominee Joe Biden in a statement early Friday morning denied allegations of sexual assault made by a former Senate staffer, addressing the matter publicly for the first time.

In March, Tara Reade, a former aide who worked in Biden's Senate office, alleged that in the summer of 1993, he cornered her in a hallway, kissed her, reached under her skirt and digitally penetrated her without her consent.

In a statement emailed to the media, Biden categorically said those events did not happen.

"They aren't true. This never happened," the statement read. "While the details of these allegations of sexual harassment and sexual assault are complicated, two things are not complicated. One is that women deserve to be treated with dignity and respect, and when they step forward they should be heard, not silenced. The second is that their stories should be subject to appropriate inquiry and scrutiny."

Biden said his denial is supported by several former staffers who told major news networks that they did not recall Reade making such allegations at the time.

"News organizations that have talked with literally dozens of former staffers have not found one — not one — who corroborated her allegations in any way. Indeed, many of them spoke to the culture of an office that would not have tolerated harassment in any way – as indeed I would not have," wrote Biden.

In the weeks after Reade's allegations, his campaign denied them but Biden himself, who has kept a low profile during the coronavirus pandemic, did not address them, nor was he asked, in the media appearances he made.

[…]

On Friday, nearly a month later, Biden spoke up. He responded to continued calls to release his Senate papers housed at the University of Delaware, saying they would not contain a record of an assault accusation — that the National Archives would be where any such record might be kept. In his statement, Biden said he was requesting the secretary of the Senate to make public any document mentioning the allegation, if indeed one exists.

"If there was ever any such complaint, the record will be there," said Biden.

On MSNBC later Friday morning, host Mika Brzezinski pushed Biden repeatedly on why he's not opening his Senate records at the University of Delaware. Biden insisted "there are no personnel documents" in the archive, which contains official papers, including records of private conversations with President Barack Obama and other world leaders. Material in them "could be taken out of context" and might be "fodder in a campaign," he said, explaining why they are sealed until after he retires from public life.
The denial is unequivocal. I'm inclined to believe it.
Biden is certainly right that we deserve to hear the truth. Either he or Reade are flatly lying. There is no room for confusion here.
The press has lagged in covering this story. They devoted far more energy to allegations of sexual assault by Brett Kavanaugh as a high schooler than they have to those regarding a middle-aged United States Senator.
Reade is apparently going to be interviewed over the weekend by Fox News, inexplicably the only major network to have extended her an offer.