More on Ginni Thomas and the 2020 Election
She advocated that AZ overturn its election.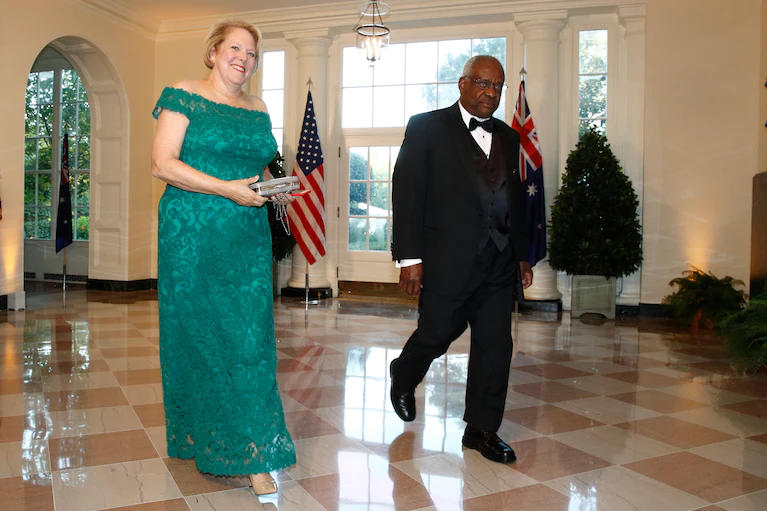 WaPo reports: Ginni Thomas, wife of Supreme Court justice, pressed Ariz. lawmakers to help reverse Trump's loss, emails show.
The emails, sent by Ginni Thomas to a pair of lawmakers on Nov. 9, 2020, argued that legislators needed to intervene because the vote had been marred by fraud. Though she did not mention either candidate by name, the context was clear.

Just days after media organizations called the race for Biden in Arizona and nationwide, Thomas urged the lawmakers to "stand strong in the face of political and media pressure." She told the lawmakers that the responsibility to choose electors was "yours and yours alone" and said they had "power to fight back against fraud."

Thomas sent the messages via an online platform designed to make it easy to send prewritten form emails to multiple elected officials, according to a review of the emails, obtained under the state's public-records law.
This is all a combination of somewhat pathetic and profoundly troubling.
The pathetic part is, along lines that both James Joyner and myself have written, using some form letter system to pester legislators makes her seem more like some random cable news viewer than someone who has had a decades-long career working in Washington, let alone the spouse of one of the most powerful members of the US government. This is not a power move, and on one level I suppose can be dismissed.
Still, this should not take away from the fact that this is just another example of Ginni Thomas advocating to overturn the results of the 2020 election, an attitude made truly concerning given the influence she has over her spouse of over thirty years (who, as I may have noted, is an extremely powerful individual).
Part of this simply makes Ginnin look gullible and unsophisticated. But it also is a sobering reminder of how thoroughly the Big Lie and partisan-motivated thinking have penetrated American life.