Ginni Thomas: Boomer with Internet?
Does it matter whether she's a rube or a mastermind?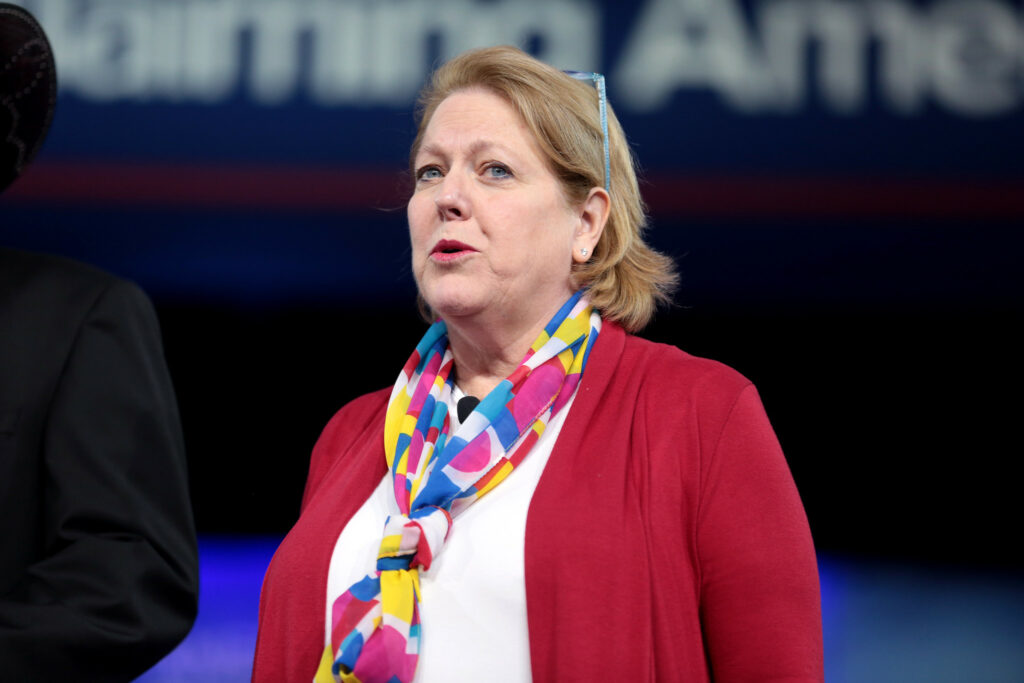 Bulwark editor Jonathan Last asks "What Is Ginni Thomas?" It's meant to be a rhetorical question.
Here is a secret no one in Washington is willing to say out loud: Ginni Thomas is an idiot. The only reason she was texting the president's chief of staff instead of being the angry cat lady on Facebook is because she married a man who got himself appointed to the Supreme Court.

The Thomases were never a duo of intellectual equals, or a power couple where each member had their own thing going on, and where the merger of the two was like Voltron coming together.

This isn't James Carville and Mary Matalin. Or Norman Podhoretz and Midge Decter. Or Irving Kristol and Gertrude Himmelfarb. Or any number of other famous couples. Heck, this isn't even Sonny and Cher.

No. The Thomases are more like Ivanka and Jared: The senior partner in the arrangement held a position of such high importance that their society scrabbled around to find something for the dimmer partner to do in order to make them feel important. In Jared's case, that has been destroying newspapers, losing money on real estate, and being tasked with brokering peace in the Middle East.

For Ginni Thomas it has meant creating makework for her at various conservative "activist" groups and letting her participate in listservs with people who have real jobs.
Aside from this being a thing that apparently everyone knows, he produces as evidence some emails she sent to various listservs that she's on by virtue of being Mrs. Clarence Thomas. They're as nutty as the texts she sent to Meadows and some are from several years ago.
Everything about these emails—from the bizarre capitalization and punctuation,3 to the references to "Facebook friends," to the obsession with talk radio and her genuflection before grifters like [James] O'Keefe, [Sheriff David] Clarke, and [Joe] diGenova shows that what we're dealing with isn't an intellectual, or even a smooth operator, but a Boomer with an internet connection, an important spouse, and too much time on her hands.
It's certainly plausible. No serious political professional takes these people seriously and she positively gushes over them exactly like I've seen Facebook friends do. She does the same with Rush Limbaugh call screener "Bo Snerdly." It's frankly bizarre. And I suppose "dim bulb allowed at the grown-ups table by virtue of her spouse's station" is as satisfying an explanation as "nut."
Regardless, I'm not sure what, exactly, I'm supposed to do with this insight.
The main—probably only-–reason we're concerned about Mrs. Thomas' conduct is because it creates a conflict of interest for Justice Thomas. How does thinking of her being dim rather than devious change that? Are we to infer that he doesn't value her opinion? That seems unlikely.
If the takeaway is that she's not really a lobbyist or activist but paid sizable sums for what amounts to make-work, isn't that actually more problematic? If she's the former, it's a case of a power couple whose careers intersect in ways that are sometimes uncomfortable. If she's the latter, then it would seem pure influence-peddling or influence-seeking.