A GOP Break-Away isn't Coming
There won't be a Lincoln Party. It isn't sustainable.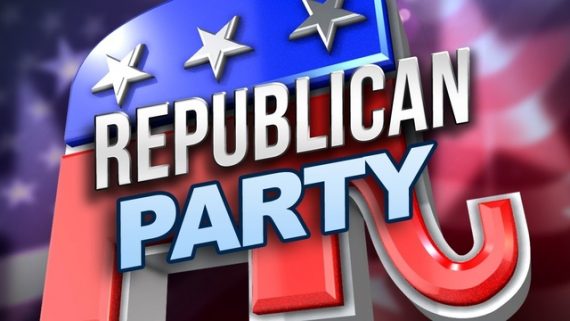 To follow on from my post yesterday, and to directly address a notion from the comment section of that post, let me state unequivocally that there is not going to be a major schism in the Republican Party that creates a spoiler party. The incentives just aren't there.
In the discussion, Michael Reynolds offered the following in the context of the potential for someone like The Lincoln Project to launch an alternative conservative party
The LP never wins anything. The Greens never win anything. What they do, occasionally, is cost the GOP of the Dems a seat. That's what I want the new Lincoln Party to do. No, they won't win much if anything, they'll be spoilers. But occasionally they'll win something – maybe a House race, maybe even a governorship in a place like Utah or Alaska.
On one level, I understand the sentiment: why can't the Lincoln Project take its activities to this new level? And yes, if there was a third party that could glean 5% or so of the vote in some congressional races that might could make a bit of difference. (Although the margins in many congressional races are such that even a consistent 5% might not make much of a difference).
But, the reality is none of this is going to happen and I will outline why.
First and foremost it would require an awful lot of money and effort for a cause whose mission is to lose elections.
Consider that what is being asked of such a party is to siphon votes, not to win office. Running for office is hard enough and expensive enough that candidates and donors need to have some hope of winning, else why run and why contribute?
But, you say, the Libertarians do it. The Greens do it. Why not the Lincoln Party?
Well, first, the Libertarians and Greens (and the Constitutional Law Party and the Reform Party and dozens of others in recent years) really barely run. They do not raise tons of money and they do not run quality candidates. They often are not on the ballot. Further, they are a combination of true believers and/or vanity parties who run to either to try and get their ideas into the public and/or to feed the vanity of the candidate.
And yes, sometimes they matter as spoilers, but not that often. Typically they are mathematically insignificant–especially in a systemic fashion. They are usually minuscule in their effects.
It is also easier to mobilize a significant third party run for president because of the significance of the Electoral College. It is possible that third party voting in certain states in 2016, for example, cost Clinton some key states. Third party candidates in 2000 were almost certainly significant to the final outcome.
At any rate, creating enough attention and interest in a sustained way to be a loser is not going to incentivize much activity. Certainly not enough to constantly spoil elections for the Republicans.
Moreover, voters understand when a party has a chance to win and when it doesn't. And given the choice between a party closest to their sincere preferences that will definitely lose and a party merely close to those preferences that can win, voters overwhelmingly vote for close but not quite if that party can win.
Of the many reasons I advocate for some form of proportional representation in our electoral syste, is that it provides a system wherein voters can vote their sincere preferences and those parties have a chance to win seats in the legislature. That is why there are more parties in such systems.
People aren't going ot vote in election after election for parties that can't win office. They just won't (save in very small numbers).
Therefore, second, given the constraints and incentives in our system, a group like the Lincoln Project and its supporters only have one choice: vote for, and contribute to, Democrats. If one cannot support Republicans, then that is the only game in town.
This is not ideal, but it is reality.
An alternative would be to try and use the primaries to reorient the Republican Party in a more Lincoln Project orientation, a la the Tea Party. However, the main problem at the moment is that base voters in the GOP who control primaries appear more interested in MAGA types than Lincoln Project Types.
In truth, the only viable break-away would have to come from within existing Republican office-holders who were confident in re-nomination and re-election. And for it work at a scale that mattered, it would likely have to be regionally based in such a way that the local GOP would have no sway. I don't see a basis for that at the moment.
If such a basis existed, we would not have sesen Trump do as well nationally as he did nor would the GOP have done as well with House seats.
So, again, we are trapped as a country right now because all of the mechanisms of acquiring power at the federal level in particular create incentives for two parties only.
The problem becomes, of course, a large coalition is hard to manage and whatever is done to court Lincoln Project types will, by definition, alienate and anger the liberal and progressive wings of the coalition.
I continue to fear that we have one party that is dedicated to neither democracy nor governance and the other party is not in any position to institute needed reforms to rectify the situation due to retorgrade institutions. Worse, even if the the Democrats pull out a miracle in Georgia and gain control fo the Senate, I don't think they are prepared to engage in serious reforms. (And even worser, so to speak, Trump is currently priming elements of the public to react violently if major reforms are attempted).