A President Shouldn't Just Rely On Experts
Herman Cain's promise to rely on "experts" should raise eyebrows everywhere.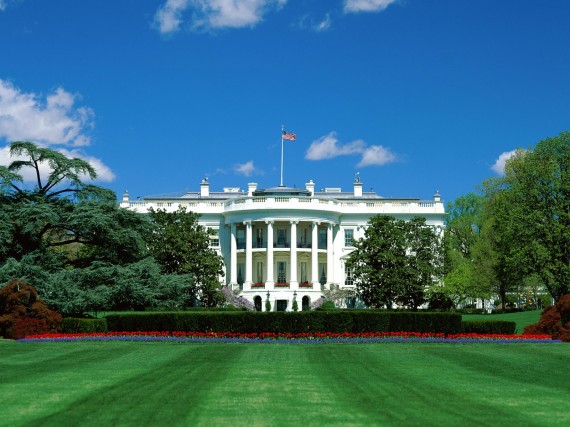 One of the common refrains I am hearing from supporters of Herman Cain when one makes them aware of  their candidate's multiple displays of either ignorance of or total disinterest in the details of foreign policy is that he'll have "experts" to help in in that area. For example, see this comment from one leading conservative blogger to Cain's bizarre statement on Monday about Chinese nuclear weapons:
Should he know that China is a nuclear power? Absolutely. Is it that big of a deal in the long run? I'd say probably not. Like any good president, he will have good people around him (hopefully John Bolton).
Cain himself has said much the same thing when asked what kind of a foreign policy President he' ll be:
When it comes to national security issues, Republican presidential contender Herman Cain says he'd rely heavily on advice from advisers and military commanders.

Asked Sunday on NBC's "Meet the Press" how we would respond to the foiled Iranian plot to kill the Saudi ambassador to the United States, the former Godfather's Pizza CEO said, "President Cain would first make sure that he's making the right decision based upon all of the information. … If it's an act of war, and the evidence suggests that, then I'm going to consult with my advisers and say, 'What are our options?'"

Cain said his foreign policy thinking was guided by the writings of former Secretary of State Henry Kissinger, former United Nations Ambassador John Bolton, and  former Pentagon official K.T. McFarland. But the presidential candidate said he's not familiar with the neoconservative school of foreign policy that has favored military intervention abroad.
Now, it's generally true that every President relies on a wide variety of experts and advisers in both domestic and foreign policy to help him make decisions and set policy. Washington had Jefferson and Hamilton. Andrew Jackson had his Kitchen Cabinet. Lincoln had the Team of Rivals. FDR had his Brain Trust. Kennedy had what David Halberstam would name "The Best And The Brightest." Reagan had a circle of informal advisers that supplemented his staff at times, so did Bill Clinton. And, of  course, every President has the Cabinet, the National Security Council, the Joint Chiefs of Staff, and others groups of advisers. Nobody expects a President to know everything about the hundreds if not thousands of topics that he's required to make decisions on over the course of his Presidency, and it's good for a President to get as much information as possible, and as many opinions about courses of action as he can. In the end, though, only one person is elected to make those decisions, and it strikes me that we really don't want a President who is so heavily reliant on experts that he really isn't making the decisions himself.
Conor Freidersdorf points out quite nicely how a President like Cain, reliant as he would be on the advice of "experts," would quickly become the captive of the very experts he's referring to:
A wonk briefing a man who knows as little as Cain will inevitably influence policy by framing questions in particular ways, exercising discretion over which options he presents, failing to be an honest broker among ideas. A populist movement more mature than the Tea Party would understand that the ideal vehicle to shake up the system and challenge entrenched behaviors is someone knowledgeable enough to call out experts when their version of reality is incomplete.

Were Cain elected, he'd go to Washington, D.C., where, having no specific ideas of his own, he'd adopt the approach of the various permanent think tanks and policy shops that served the Bush Administration. Tomorrow's equivalent of the health-care debate would arise, the Heritage Foundation would come up with tomorrow's equivalent of the individual mandate, and the conservatives who elected Cain would be surprised and upset by the fact that he turned out to be just as bad as all the other politicians — never realizing that right from the beginning, he signaled that if elevated he wouldn't be implementing his own ideas so much as the ones that "plenty of experts" supply. Alternatively, Cain could compensate for the probability that he'd be run over by the experts and hire folks who aren't nearly so intimidating because they know little more than he does, and that doesn't sound like it would turn out well for the country either.
No, it wouldn't be. Either you have a President captive to the same group of people who led us down the road to disaster from 2001-2008, or you have a bunch of people who have no idea what they're doing and are just making it up as they go along. Based on the Cain campaign's most prominent example of reliance on "experts" so far, the 9-9-9 plan, it seems that he's just as likely to pick the second group of experts as the first. Neither one is ideal, really. A more important point, though, is that a President who relies on "experts" in the manner that Cain says he will is missing one crucial element of leadership. It's fine to get advice from people with more experience or expertise in a given field than you have, but sometimes when you're the one making the decisions you have to have the ability to say "No, you're wrong. We'll do it this way." That involves having the knowledge and judgment to know when the experts are wrong.  Does Herman Cain possess that skill? We've got no public record on which to make that determination and it strikes me as foolhardy to take the risk.