A Question for Sunday
When may I shoot a student?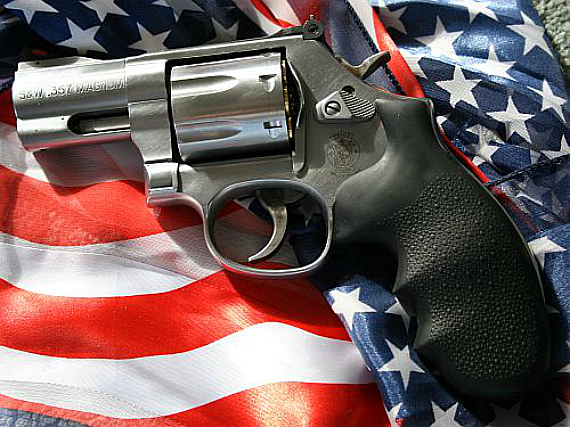 Via the NYT:  When May I Shoot a Student?
So asks Boise State Biology and Criminal Justice Professor Greg Hampikian in a column directed at the Idaho legislature (but is germane to other states, such as Texas).  The piece is, I will admit, a snarky open letter than will appeal more to people on Hampikian's side (of which I would count myself) than it is likely to persuade those in favor of limiting guns on campus.
Still, I would point to the following from towards the end of the piece:
Some of my colleagues are concerned that you are encouraging firearms within a densely packed concentration of young people who are away from home for the first time, and are coincidentally the age associated with alcohol and drug experimentation, and the commission of felonies.

Once again, this reflects outdated thinking about students. My current students have grown up learning responsible weapon use through virtual training available on the Xbox and PlayStation.
I would note the alcohol and drug experimentation issue, which I think is a real concern.  I would further note the shooting at Northern Arizona University this week appears to have been sparked by a fight between freshmen fraternity members (I have not seen any evidence of alcohol in this incidence, but would hardly be shocked if we find out it was involved).  I cannot help but think that if we encourage more guns on campus (and yes, I recognize that there are already guns on campus) that it will increase the chances of fights leading to shootings while not raising the general level of safety on campus (indeed, creating the opposite).  It is all about probabilities:  what is more likely?  A rampage shooter is taken down by an armed student or an accident happening with a concealed weapon/such a weapon being used in anger?
Back to the column:  I have teenage boys with teenage boy friends (not to mention I have been teaching at the college level for over two decades) and I can attest that yes:  some of them do think that hours spent playing Call of Duty and the like prepares them for real life gun heroics.  I would add that reading public pronouncements from grown men also often lend themselves to action hero-like assumptions about how one would react in such a situation (e.g., Ben Carson of late or John Derbyshire writing about counting rounds back after the Virginia Tech shooting).
To borrow something I wrote to a friend on Facebook in the last day or so:   school can be very stressful (money is involved, one's future is involved, self-imagine is involved, often relationships are involved, etc). This is not a good context for firearms in my opinion.
I already worry that stressed out students who see their futures on the line might be armed when they come see me about a failing grade late on an afternoon when the building is mostly empty.  I already have to think about what could, or could not, be done in classroom X (with the two doors) or classroom Y (with just the one) in the case of violence.  These concerns would certainly be raised if guns on campus were given legal sanction.
And, I would note, Hampikian's question is a valid one:  if we go down the rabbit hole that some want (armed students, armed faculty and staff) what is the point at which a professor has to decide to shoot a student?  How much threat is enough, especially if one thinks they might be armed?  If they come into office yelling at a professor about how the grade they received is going to ruin their life and then they quickly reach into a backpack, what should the armed professor do?  We currently know that "I thought he was reaching for a gun" often leads to law enforcement making bad decisions, do we want untrained individuals having to make such decisions?  Angry confrontations between armed students or between armed students and faculty is more likely than a good guy with a gun taking out a bad guy with a gun.
Again, it is about probabilities and so the question needs to be:  do legally sanctioned guns on campus have a higher probability of increasing or decreasing gun violence on campus?
Of the things that bother me about this movement is that it seems grounded in best case scenarios (wholly responsible and skillful usage of weapons).  Laws and policies have to take into account likely case scenarios (as well as worst case scenarios) and cannot be based on the best case outcomes.