A Reminder of Turkey's Disposition
Just a reminder: Turkey is a NATO ally.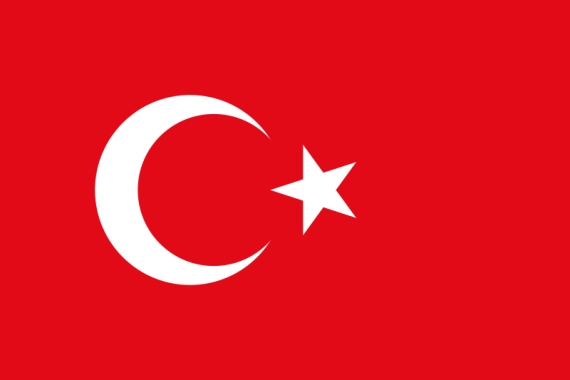 Strangely, many in some sectors of the American right have argued that Turkey is either "lost" to the US/the West or, at least, is sliding into some sort of Islamist morass (indeed, commenters here at OTB have made such arguments).  This is usually because of the fact that current ruling party (the AKP) is one that is conservative on social issues (which means in the Turkish case, based in Islamic teachings the same way that social conservatives in the US base their views in their interpretations of Christian teachings).  There is also reflexive reactions to the current tensions between Turkey and Israel over the death of Turkish nationals who tried to run the Israeli blockade of Gaza.
Unfortunately, such overblown rhetoric/"analysis" of Turkey is not limited to blog comment sections, as Daniel Drezner noted in a recent essay:
To understand the parlous state of foreign policy thought in the 2012 Republican field, consider the curious exception of Mitt Romney, the former chief executive of Bain Capital and former governor of Mass-achusetts. In October, Romney published a policy white paper called 'An American Century'. It reflected a significant effort on foreign affairs, and yet it contained multiple inaccuracies, contradictions and omissions. Romney repeatedly implied that President Obama had gone on 'an apology tour' abroad without a scintilla of evidence toback up the claim. Japan and South Korea received only perfunctory mentions, and Turkey was treated like a pariah state rather than a Nato ally.
Emphasis mine.
All of this came to mind when I saw the following story via the AP:  Iran threatens to hit Turkey if US, Israel attack
"Should we be threatened, we will target NATO's missile defense shield in Turkey and then hit the next targets," the semiofficial Mehr news agency quoted Hajizadeh as saying.

Tehran says NATO's early warning radar station in Turkey is meant to protect Israel against Iranian missile attacks if a war breaks out with the Jewish state. Ankara agreed to host the radar in September as part of NATO's missile defense system aimed at countering ballistic missile threats from neighboring Iran.
So note two rather important facts: 1)  Iran threatens Turkey, and 2) there are NATO military installations in Turkey (for those keeping score at home, the US is part of NATO).
And yet, some think (an example from an OTB commenter here) that should Israel attack Iran, that Turkey would ally with Iran against Israel.
Also, as we try and evaluate Turkey's place in the world we should note, too, that they have been aiding Syrian rebels.  This is not the action of a country poised to join an Iranian led alliance against the West.
Some background:
Via the NYT:  Turkey Moves to Intensify Sanctions Against Syria
Turkey took steps on Wednesday to freeze the Syrian government's financial assets, impose a travel ban on senior Syrian officials and cut off transactions with the country's central bank, sharply escalating international pressure on Damascus in response to its continuing violence against civilians.

[…]

Reiterating his calls for Mr. Assad to relinquish power and to stop his brutal assault on his own people, Turkey's foreign minister, Ahmet Davutoglu, said in Ankara that the measures would include an extensive ban on military sales to Damascus and a blockade of weapons deliveries from third countries at Turkey's land and sea borders with Syria. He said Turkey would also stop new transactions with the Commercial Bank of Syria and halt all credit to the Syrian government.

[…]

The intensification of pressure by Turkey against Syria is part of a radical about-face in relations between the two countries, as Turkey seeks to assert its leadership in the Muslim world. Only a year ago Mr. Erdogan and Mr. Assad took vacations together and the countries held joint cabinet sessions.

[…]

Mr. Erdogan recently warned Mr. Assad that he might meet the same fate as the late Libyan leader, Col. Muammar el-Qaddafi, if he did not step down and the killing did not stop.
Via PressTV:  'Turkey harboring Syrian rebels'
According to Turkish Taraf daily, over 20,000 Syrian dissidents are currently stationed at camps near the two countries border.

The newspaper also pointed out that a number of Syrian opposition groups are currently residing in Turkey.
Via the BBC:  Syrian rebel leader waiting in Turkey, "The Turks seem to regard Colonel Asad as a potentially important figure for the future, and are determined that nothing untoward should happen to him."
Via WaPo:  Turkey urges Syrian President Bashar al-Assad to step down.
Just because Turkey currently has tension with Israel does not mean they are no longer steadfast allies of the United States.  Indeed, in assessing Turkey's position vis-à-vis Israel, consider for a moment how the United States would have reacted had Americans engaged in a humanitarian effort had been killed by a foreign military.  One can imagine such an action, even during a questionable action by said Americans, would not be greeted happily in Washington.*
Regardless, the continued fantasies about Turkey and its foreign policy dispositions are simply incorrect and are born out of ignorance at best and Islamophobia at worst.  I will conclude by pointing out once again that the political party most interested in getting Turkey into the EU is the ruling AKP (yes, the aforementioned conservative Islamist party).  Of course, these days their ardor for the EU may have cooled, but not because of interest in joining Iran against Israel (for those note paying attention:  the EU's is having a bit of trouble at the moment).
*Although, granted, if the government in question was Israel's they migh have gotten away with it (as the case of Rachel Corrie would illustrate).