A Serious Threat to Higher Education in Alaska
After a series of line item vetoes, the University of Alaska is facing a 41% cut in state funding.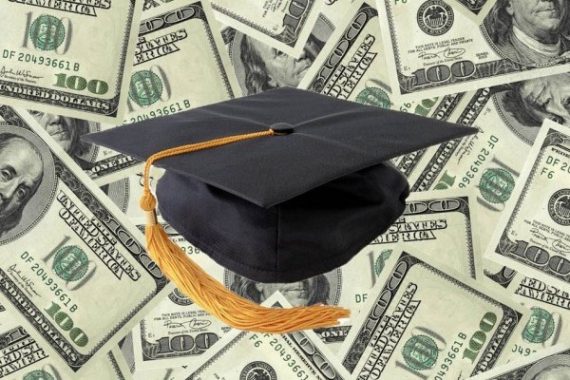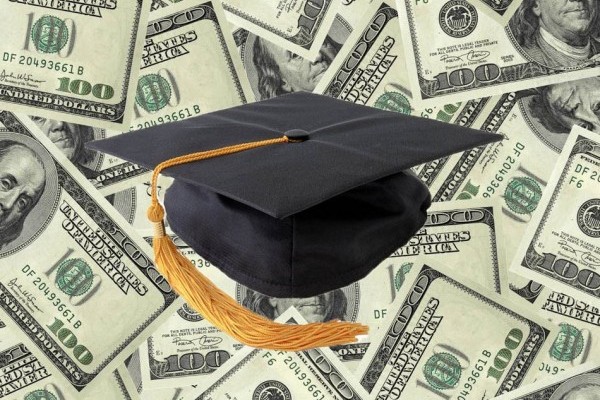 A story about massive cuts to higher education has been developing in Alaska. From earlier this month:
University leaders in Alaska are scrambling to prepare for a 41 percent cut in state funding and mobilizing a last-ditch lobbying effort to try to persuade legislators to overturn the governor's decision.

"Simply put, if not overridden, today's veto will strike an institutional and reputational blow from which we may likely never recover," University of Alaska System President James R. Johnsen said in a statement following a Board of Regents emergency meeting after Gov. Mike Dunleavy (R) used a line-item veto Friday.

[…]

University officials had braced for stark reductions from the governor and were relieved when the state legislature proposed a $5 million cut. But after Dunleavy's action, the university faced a $135 million cut in the fiscal year that began Monday.

WaPo: Alaska university system braces for 'devastating' budget cuts
The reason for the cuts?
In the 2018 governor's race, Dunleavy campaigned on paying out a higher Permanent Fund Dividend, the annual checks sent to state residents based on growth, a fund created through the state's oil wealth. The previous governor and legislature had dropped the dividend amount amid revenue shortfalls from low oil prices to help close massive budget gaps.

Dunleavy campaigned on a platform that the move amounted to theft from Alaskans of their "full PFD" and at points even proposed to pay back the diminished funds from the three previous years.

Disputes over whether Alaskans will get hefty dividend checks come October are a key obstacle in competing budget proposals. The Dunleavy administration insists that under a legal formula for calculating dividends, residents will get $3,000 checks this year. A proposal in June from the state Senate to drop that amount to $1,600 was dead on arrival.

WaPo: Alaska university system braces for 'devastating' budget cuts
The cuts in perspective:
A $135 million loss correlates to about 1,300 positions, [UA President] Johnsen said, but the "tidal wave-size" ripple effects from the loss of connected funding, such as federal research grants, likely will affect 2,000 positions.

Closing all 13 satellite campuses would save only $30 million. Closing one major campus would defeat the UA mission of making higher education available where most of the population lives, he said.

Anchorage Daily News: Alaska Legislature ends effort to overturn Dunleavy vetoes
The Board of Regents will meet this week to vote on whether to declare a financial emergency. Such a move would be necessary to fire tenured faculty.
Meanwhile,
The University of Alaska's credit rating was downgraded sharply Wednesday in the face of drastic state funding cuts.

It was the latest sign of the impact Alaska's roiling politics are having on the state's universities, with funding so sharply reduced that school officials have sought to reassure students that classes will convene this fall, even as administrators consider measures as extreme as shuttering campuses.

The multi-notch drop in the credit rating, and a negative outlook, reflects "the severity and magnitude of the financial challenges" the public university system is facing, Moody's Investors Service announced.
Moody's downgraded some of the University of Alaska's bonds from A1 to Baa1 and another type of bonds from A2 to Baa3.

[…]

State-funded scholarships have also been cut, leaving many students unsure of whether they can pay for school, said Bernard Aoto, student government president at the University of Alaska at Fairbanks. He said some students told him they will have to drop their fall classes if financial aid is not restored.

WaPo: University of Alaska credit rating downgraded, reflecting financial turmoil
While I clearly lack specific knowledge of the University of Alaska's programs and budget to know how these cuts will affect its curriculum and operations, I know more than enough about university budgets to know this will devastate the system. Indeed, it is a remarkably short-sighted policy choice by the governor for dubious short-term gain.
As is the case with a lot of organizations, the biggest single expense for a university is personnel. The bulk of the personnel, in terms of dollars, is the faculty. To cut this kind of money from the budget, large numbers of faculty will have to go. Lose faculty, lose programs. Curricula will have to be altered. Grants and contracts will be lost. The ripple effect will be huge.
And the faculty that people like to complain about (the humanities, for example) are often the cheapest faculty who teach large numbers of students.
This choice, assuming that it stands (and it appears that it will), will reshape the face of higher education in the state in a highly negative way. Further, it will lead to long-term economic problems with the state as it will quite likely lead to a significant number of young people leaving for educational opportunities (especially the academically gifted) and likely staying gone in large percentages.
This isn't a budget cut. This is a budget stab to a vital organ.