Aides To Rick Perry Scouting In Iowa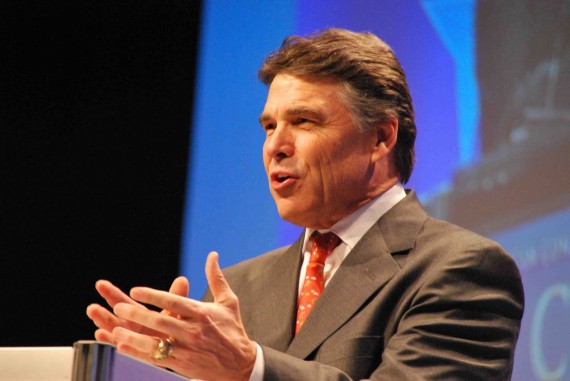 At the very least, it appears that Texas Governor Rick Perry is keeping his 2012 options open:
DES MOINES, Iowa (AP) — Key advisers to Texas Gov. Rick Perry are beginning to lay the groundwork for a campaign for Iowa's leadoff GOP presidential caucuses by making inquiries about the process in case the Republican seeks the 2012 nomination.

But they caution that their preliminary planning does not indicate that the Republican has decided whether to run.

Perry's chief consultant Dave Carney acknowledged in an interview with The Associated Press that he was asking questions about the political landscape, the caucus process and rules for the August Republican straw poll in Iowa.

He characterized the fact-finding as part of preparations for what would be a later entry by Perry into the race than many other candidates. Carney said the three-term governor has not determined whether he will seek national office.

Perry himself plans to start calling key Iowa Republicans after the Texas Legislature concludes its special session at the end of June, Carney said.
Outside of Sarah Palin, Perry is the one candidate whose late entry into the race would seem to be most likely to shake things up.