AKP Retains Majority in Turkish Elections
Turkey has had elections, and the ruling AKP has retained a majority in parliament. The next major issue appears to be constitutional reform.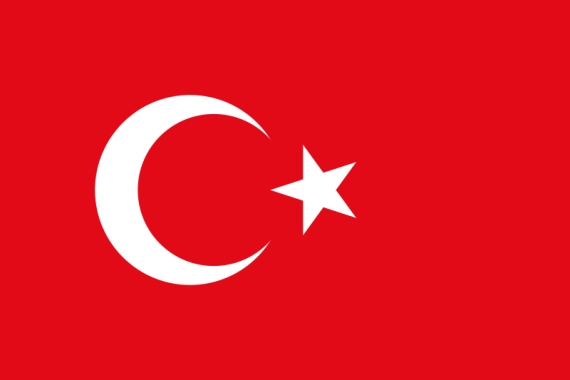 Via the BBC:  Turkey ruling party wins election with reduced majority
Near-complete results from Turkey's election show the Justice and Development Party (AKP) of PM Recep Tayyip Erdogan has won a third term.

With 99% of ballots counted the AKP had 50% of the vote, which local media said translated to 326 seats in parliament.
The exact numbers are relevant because of the issue of constitutional reform:
But that would be 41 seats short of the two-thirds majority needed to amend the country's constitution unilaterally.

In his victory speech, Mr Erdogan said the AKP would "discuss the new constitution with opposition parties".

[…]

Because the MHP passed the 10% threshold for a party to enter parliament, the AKP was denied the two-thirds "super majority" and will not be able to push through a new constitution without putting it to a referendum, our correspondent adds.

And the AKP's failure to win at least 330 seats means it will not even be able to put amendments to the public without consulting the opposition. The party won 341 seats in 2007.
The current constitution (from 1982) was imposed by the military after a coup, and provides substantial powers to the military and other unelected portions of the Turkish state.   The question of the exact nature of change is a matter of debate.  I expect, and the video below does touch on this, that there will be some rhetoric concerning the question of whether the AKP is seeking to create an "Islamic state" or not, or whether Erdogan has eyes on a powerful presidency that he would like to occupy.  On the other hand, supporters of reform will argue that they are seeking a more democratic constitution that protects individual rights better than that military-written constitution does.  There are no formal proposals in the works at the moment, nor, in fact, are there any guarantees that reform will take place.  The current configuration of the parliament will mean that any changes will face substantial negotiations.
Regardless of anything else, this should help remind those of us who have not been paying attention, that Turkey represents a functional democracy in a Muslim country and that the AKP is a moderate Islamic party.   I would also note that the AKP is the party most interested of the major parties in Turkey in joining the EU and pursing a free trade agenda.
For further reading:
For viewing:
al Jareeza has an overview of the Turkish situation going into the election: