America Is Not A Police State
While the United States has some serious problems with policing, we're not a police state.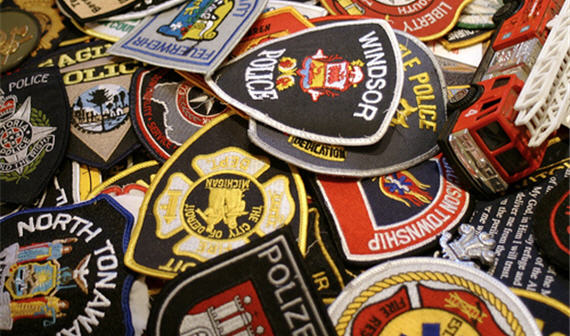 While the United States has some serious problems with policing, Andrew Exum is right: We're not a police state.
Yesterday, I watched some folks describe the United States as a "police state" because of some allegations of police brutality in Chicago. Without either defending the Chicago police department or agreeing with its critics, I tweeted that those who describe the United States as a "police state" have never lived in or visited an actual police state. I then watched as leftists went berserk in response.

[…]

[L]let's look at the United States in comparison to other nations using theFreedom House and Polity IV surveys. The 2012 Freedom House survey (.pdf) ranks the United States as among the most free countries on earth with respect to both political rights and civil liberties. And here is the 2010 Polity IV country report for the United States (.pdf), which raises questions about some post-9/11 legislation passed in the United States (and also this crazy thing called the Electoral College) but otherwise gives the United States a clean bill of democratic health.

[…]

At the same time, though, when polemicists and activists on both the left and the right so carelessly throw around pejoritive terms like "police state" and "facism" and "totalitarian," the only thing they accomplish is to strip these terms of any real meaning so that when we really do need them, they are rendered useless.

After all, if the United States is a police state, can Syria really be that much worse?
Quite right. I've voiced my alarm many times over the years with the militarization of American police forces, heavy-handed interrogation, abuses of prosecutorial power,  the deplorable state of our prison system, and other aspects of our criminal justice system. Americans are too willing to look the other way at these abuses because they're overly afraid of crime and overly deferential to the police, who they regard as the proverbial "thin blue line" protecting us from evil.
But we're not Syria; we're not even Mexico. The most obvious proof of that is that Americans feel free to rail about living in a police state. That'll get you dead in Syria.
Indeed, the reason Americans get so exercised over overly-aggressive police responses to peaceful demonstrations that get a bit out of hand is precisely because our expectation of freedom is so high. The very nature of policing is to exercise control–and that's always in tension with liberty.