America the Violent
What is wrong with us?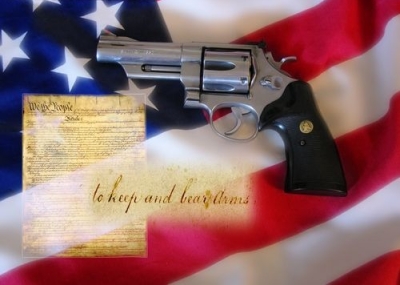 While I was aware that the US is a pretty violent place, it sometimes take the comparative data to really puts things in perspective.  Kieran Healy plotted the death by assault rate (per 100,000) for the OECD countries (not including Estonia and Mexico) and the visual that the graph provides is pretty stunning.  Note:  these deaths do not take into account the specific type of assault, nor the weapon used.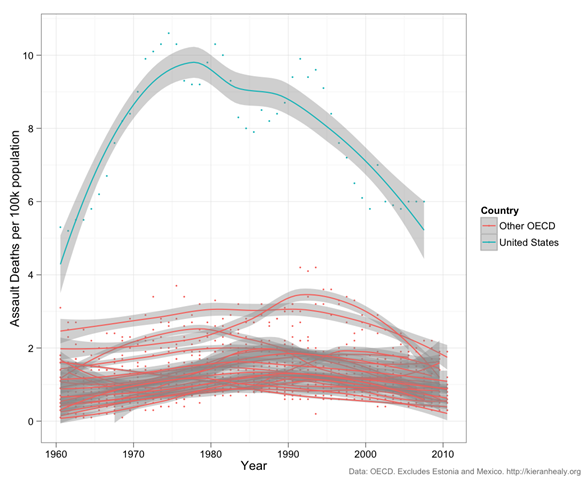 The good new is the trend line is in the right direction.  The bad news is:  even with a multi-decade improvement we are still truly exceptional in this area (and as much as American like to consider themselves exceptional, this is an area in which I would think we would all prefer to be more like Europe).
Numbers like this really do beg the question:  what is wrong with us?
At the link noted above, you can see the country-specific graphs if one is so inclined.
In a follow-up post he looks at US states and regions: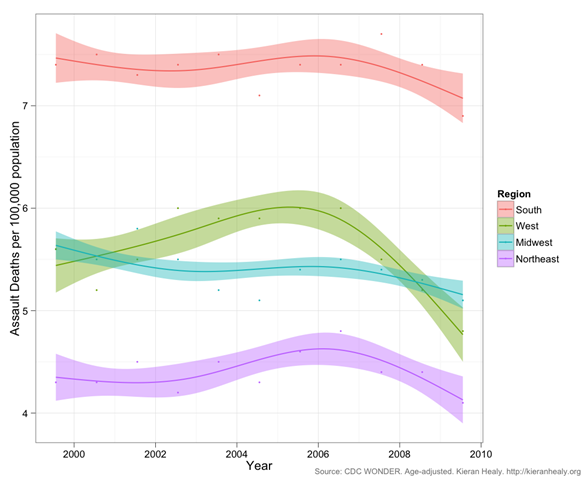 And BTW:  before the Northeasterns get too smug, Healy notes that even if that portion of the country were considered by itself, it would still be more violent by this measure than any other OECD country (save Mexico, which again, is not included here, for data reasons, I assume)  He has a graph comparing US regional numbers to the OECD in his post.
I don't have much to say here, save that I find it all depressing.  Mostly it is food for thought (as while I know we, as a country, often worry about crime, I am not sure we actually think about how violent our society actually is).
I know that by asking the collective question, "what is wrong with us?" I invite the individualize response that "I am not violent, so don't throw me in the mix." And that is fair on one level.  Still, as Americans we really could use a bit more societal introspection.