American Public To Congress: Just Say No To A Shutdown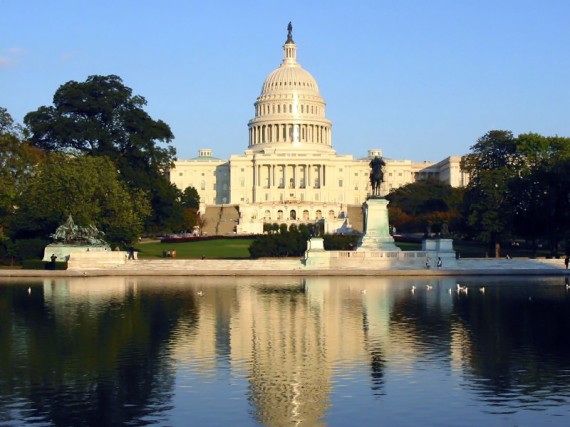 Public sentiment seems to be decidedly against the idea of shutting the government:
PRINCETON, NJ — With Congress facing a midnight Friday deadline to pass a federal budget before a partial government shutdown occurs, a new Gallup poll finds Americans rooting for a deal. By 58% to 33%, more Americans want government leaders who share their views on the budget to back a compromise and avert a shutdown rather than hold out for a budget they agree with.

These findings are virtually unchanged from February.

The difficulty for House Speaker John Boehner and other Republican leaders is that rank-and-file Republicans' views on this question are starkly different from those of the public at large. The slight majority of Republicans nationwide, 51%, want the people in government who share their views to hold out for a budget they agree with rather than compromise. This compares with 27% of Democrats and 29% of independents who say the same.\
Making things even more difficult for the GOP is the fact that Americans still place more trust in President Obama and the Democrats when it comes to budgetary issues: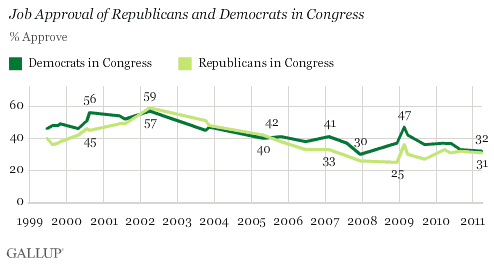 The good news is that voters are still behind the GOP when it comes to spending cuts. According to the poll, 45% say that President Obama and the Democrats aren't going far enough in theirs spending cut proposals, far more than the number who say that the GOP is going to far. In some sense, then, the GOP has the public on its side in this debate, but not to the extent of backing the GOP position to the point of letting the government shutdown. For Republicans, the lesson seems to be clear – make a deal, avoid a shutdown, and move on to the far more contentious battles over the Fiscal Year 2012 budget to come.