Americans Becoming More Socially Conservative?
Gallup's annual Values and Beliefs survey has some interesting results.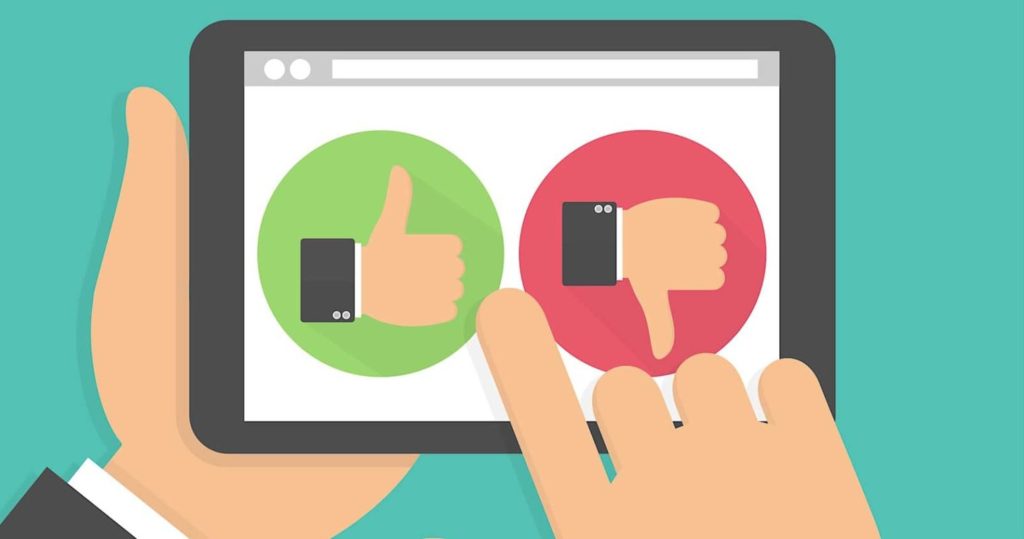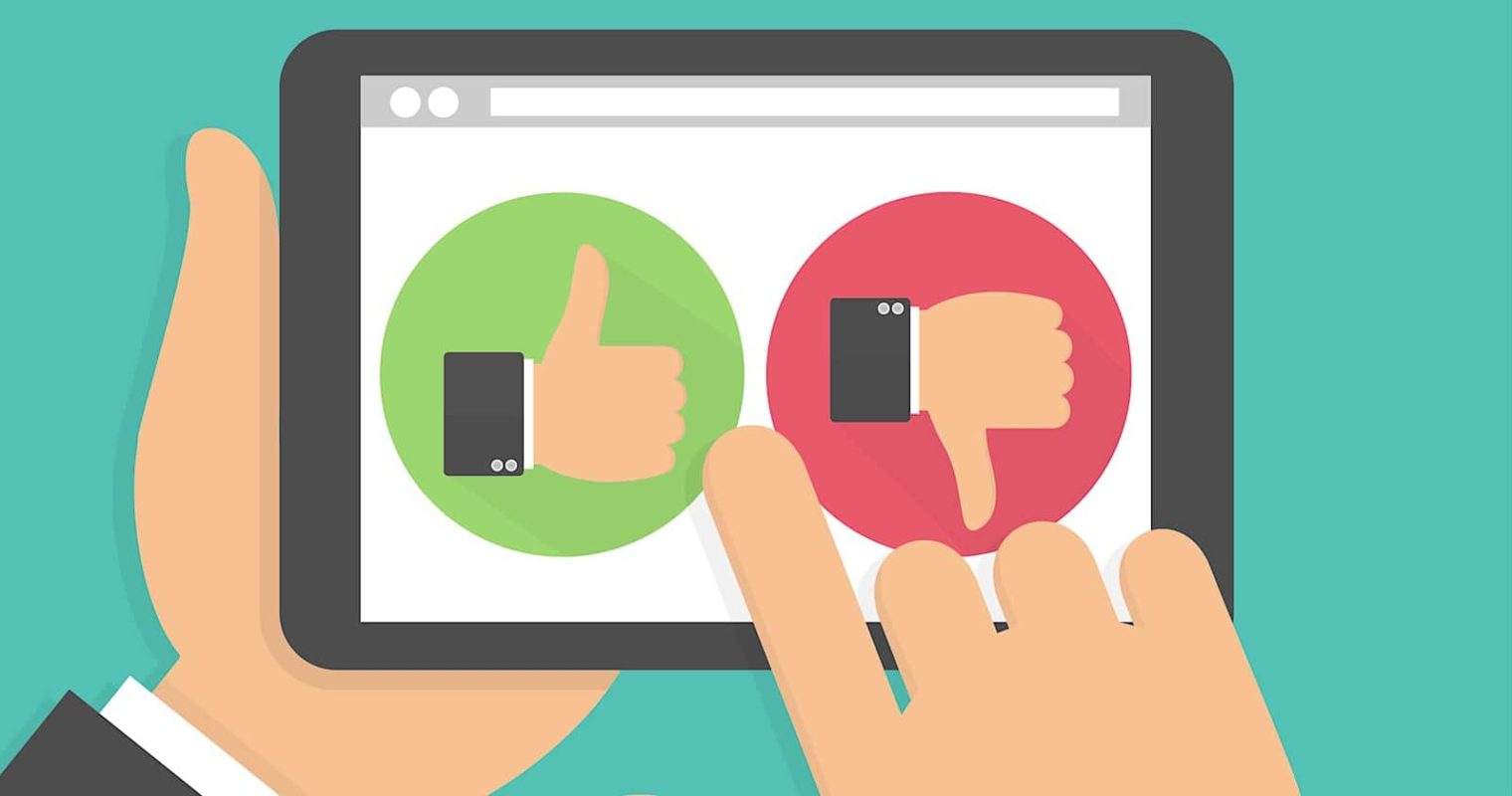 Gallup's Jeffrey M. Jones ("Fewer in U.S. Say Same-Sex Relations Morally Acceptable"):
Americans' views about the morality of a number of behaviors and practices are largely stable compared with a year ago. However, significantly fewer say same-sex relations are morally acceptable, and more say the death penalty is.

Americans are most likely to say birth control is morally acceptable, with 88% holding that view. At least seven in 10 say the same about divorce, sex between an unmarried man and woman, and having a baby outside of marriage. Same-sex relations and the death penalty are in the next group, along with gambling, stem cell research and wearing animal fur, with between 60% and 69% of Americans approving of those five issues from a moral perspective.

U.S. adults are least likely to condone married men and women having an affair, human cloning and suicide.
My initial instinct was that this is just a minor variation in sampling, falling within the margin of error (either +/-4 or +/-5 depending on the question). But the graphic shows a rather steady trend: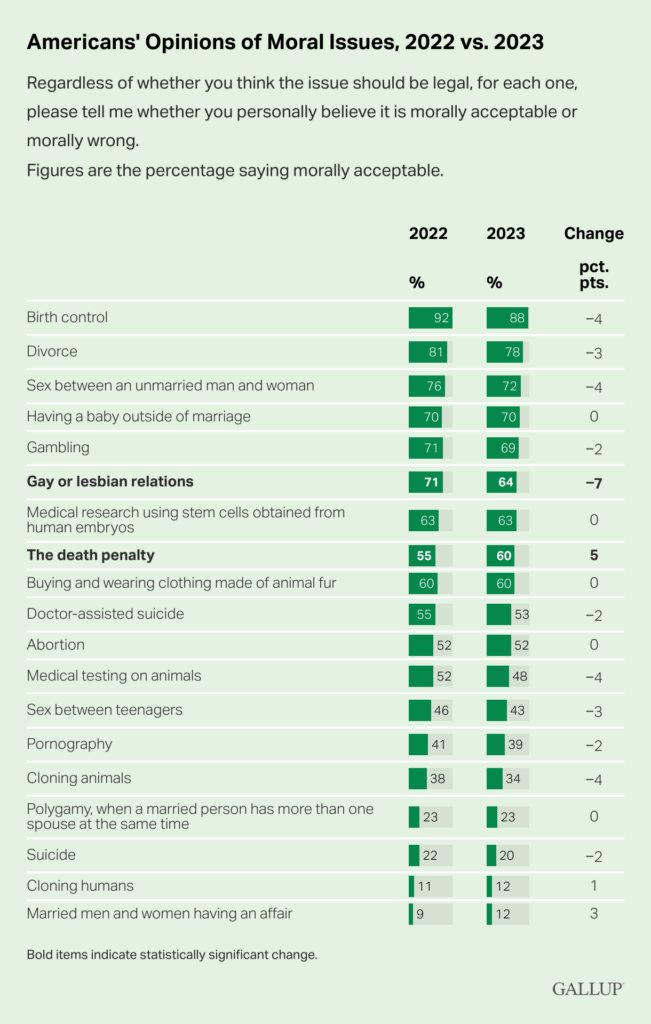 While the changes are mostly rather modest, they certainly seem to be almost entirely in a conservative/less tolerant direction.
These results are based on Gallup's annual Values and Beliefs poll, conducted May 1-24. Gallup previously reported other findings from this list, including that 52% of Americans find abortion to be morally acceptable, tying the high point in the trend, and 42% believe changing one's gender is, showing a slight decline from 2021.

From a longer-term perspective, Americans' opinions of most of these issues have trended in a more liberal direction in the 20-plus years Gallup has asked about them.
Which isn't the least bit surprising. While Republicans are often quite effective at creating wedge issues out of these controversies, the general trend is toward greater tolerance. Indeed, Gallup doesn't even bother to poll on interracial marriage.
That Jones focuses on same-sex relations in his headline isn't surprising: it is the largest year-on-year change.

Last year, a record-high 71% of U.S. adults said gay or lesbian relations are morally acceptable. The figure has fallen back this year to 64%, returning to a level last seen in 2019. Still, Americans are far more likely to consider same-sex relations as morally acceptable than in the past, including 38% in 2002 and 54% in 2012. The figure has been 60% or higher since 2015.
Gallup has been conducting this survey annually for two decades: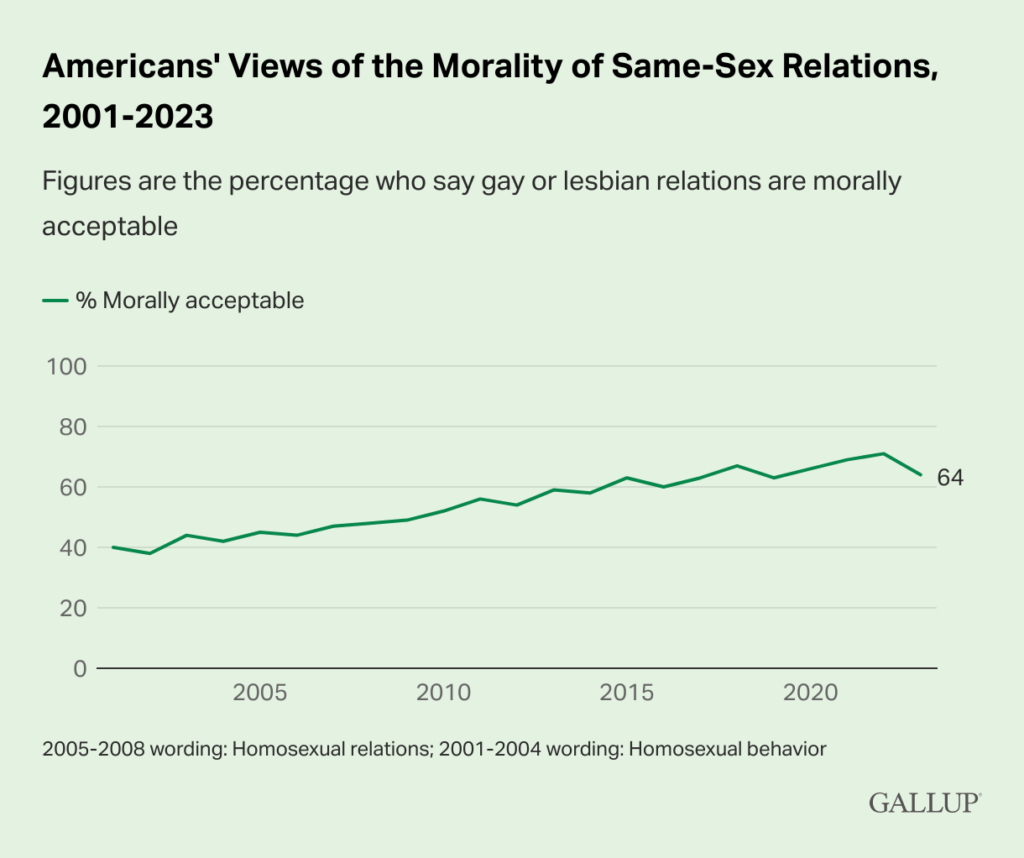 Two things are immediately obvious. First, the general trend is upwards. More than half again believe same-sex relations are morally acceptable now compared to 2001. Second, year on year, numbers rise and fall. Whether this is simply a function of natural variations in sampling, variations in what's going on in the news, or some combination is impossible to say from a single company's survey.
Still, Jones notes,
The decline in the percentage of Americans believing gay or lesbian relations are morally acceptable is mainly a result of fewer Republicans holding that view — 41% do now, down from 56% a year ago. The current figure is the lowest Gallup has measured for Republicans since 2014 (39%). Between 2020 and 2022, majorities of Republicans approved of gay or lesbian relations.

Democrats (79%) and independents (73%) continue to be much more likely than Republicans to find gay or lesbian relations morally acceptable.
On the one hand, this isn't super surprising. Fox and many prominent Republican politicians have been banging the drum hard on LGBTQ issues of late. Then again, there's a modest drop even among Democrats year over year. And Republicans went up in 2022—when LGBTQ issues were arguably being hammered even harder—so much of this is likely sampling error. And note that the margin of error among sub-samples is going to be significantly higher than for the aggregated sample.

There were only 231 Republicans, 268 Independents, and 195 Democrats surveyed. This was adjusted modestly in the weighting. Those samples are just too small to be confident in the year over years.
Jones concludes:
Americans' opinions on the morality of various issues have mostly become more liberal over the past two decades, but the two biggest changes this past year, on same-sex relations and the death penalty, have been in a more conservative direction. Still, Americans are less conservative on these two issues than they were 20 years ago. Republicans, who increasingly identify as conservative on social issues, are largely responsible for the changes this year.
I'm just not all that confident we can make much of this single survey, systematic though the overall process may be. I'm quite sure of the larger trends, which have been apparent throughout these polls and have been replicated b pretty much every legitimate polling outfit. But the year over year numbers—and especially at the subsample level—just don't tell us much.