An Electoral Earthquake In Alberta
Possibly big news out of Canada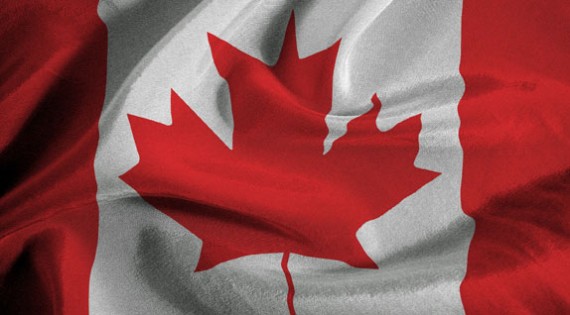 There was nothing short of a political earthquake in Alberta, Canada yesterday, with the leftist New Democratic Party unseating the Progressive Conservative Party, which had controlled the province for more than forty-three years:
OTTAWA — With an economy dominated by the oil industry and a conservative, free-market political tradition, Alberta has long been cast as the Texas of Canada. But on Tuesday night, not only did the province's voters put the Progressive Conservative Party out of power after 43 years, they elected a government from the far left of Canada's mainstream political spectrum.

The unexpected rise of the New Democratic Party, which was partly founded by labor unions, may have implications for Alberta's oil sands, which, many critics say, enjoyed a light regulatory touch under Conservative governments. And with a federal election coming up this year, the result will not be welcomed by Prime Minister Stephen Harper, a Conservative whose party's power base is in Alberta, along with his own parliamentary constituency.

The New Democrats had always been distant also-rans in Canada's most conservative province. But less than an hour after the polls closed Tuesday, the Canadian Broadcasting Corporation declared that the party, under its leader Rachel Notley, would hold a strong majority of seats in the provincial legislature.

Preliminary results indicated that New Democrats would rise from four seats to 53, while the Conservatives would fall to third place, with 11 seats, behind the Wildrose Party, another right-of-center group, with 21.

The defeat of the Conservatives followed a budget crisis brought on by declining oil prices. Six months ago, the party brought in Jim Prentice, a former member of Mr. Harper's federal cabinet, to replace a leader who had been accused of profligate personal spending.

Duane Bratt, the chairman of policy studies at Mount Royal University in Calgary, Alberta, said that Mr. Prentice and his party failed because they simply attacked their opponents rather than deal with the issues that had led to growing disaffection among voters. "They ran a fear-and-loathing campaign again," Mr. Bratt said before Tuesday's results were announced.

Mr. Prentice resigned as the party's leader after the results became clear, as well as from his seat in the legislature, to which he had been narrowly re-elected.
The CBC calls the results a "massive shock that turns Canadian politics on its head," and it's hard to disagree with that. From the American point of view, it would be roughly the equivalent of Republicans taking overwhelming control of the Massachusetts legislature, or Democrats taking over Texas. The interesting question going forward will be whether this result is something that is unique to the situation that Alberta found itself thanks to the collapse in world oil prices and the inability of the ruling party to put together its own coherent message, perhaps because they had gotten used to being in power, or whether it portends something broader for Canadian politics. On the local level, Alberta has benefited greatly in recent years from the shale oil boom that has brought jobs and money to a part of the province that was previously quite sparsely populated, similar to the economic impact that shale oill has had on the other side of the border in North Dakota. The decline in worldwide oil prices, though, presents unique problems for the shale oil industry because it is far more expensive to extract from the ground. This means both lower profits for shale oil in general even in boom years, and it means that the industry is vulnerable when prices decline below the level where it is economically viable to even bother extracting it. The decline in oil prices has had a definite impact in both Alberta and North Dakota, although it has been far from a complete bust, and this decline in revenue has apparently had an impact on the provinces finances, no doubt due to the decline in tax and other revenues that the industry generates. That, combined with what seems from a distance to be complacency on the part of the Progressive Conservatives along with a lackluster re-election campaign.
The interesting question is whether these results in Alberta are any indication of what may be going in Canada as a whole. Canada's next round of Federal Elections will be hell on October 19th, although that date could apparently be moved up at some point.  Presently the Progressive Conservative's, led by Prime Minister Stephen Harper, hold a majority in the House of Commons, but these results in Alberta could mean that the political future in our neighbor to the north is about to get interesting. At the very least, they are likely to be a psychological boost to the opposition, which in itself is important in these types of elections. In any case, Alberta doesn't make the news here in the United States very often, but this could be one of those times that it is an indicator of major political change to come in our neighbor to the north.