An Observation on Mitch Daniels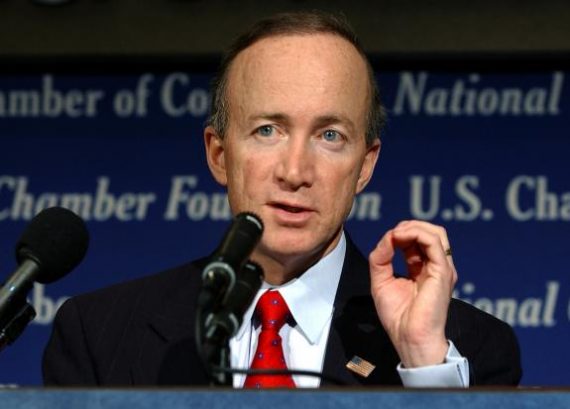 Looking at the Republican field for 2012, I'm more than a little disheartened that the most prudent and fiscally conservative contender for the Republican nomination is Mitch Daniels.
The same Mitch Daniels who, as director of OMB, oversaw a federal budget that went from a $236 billion suprlus to a $400 billion deficit.
The same Mitch Daniels who stated that the cost of the Iraq War would be "only about $50-60 billion." (Actual cost to date — over $800 billion and climbing.)
Ugh.
Now, I'll be fair. I'm only now starting to look at Mitch Daniels. I haven't had a chance to review his record as Governor. Maybe it's an improvement.
But in the past few weeks I've heard him bandied about as the "fiscally conservative" candidate, and I have to say the first time I heard that, I laughed.