'Anonymous' Still Anonymous
Some guy you never heard of is the guy.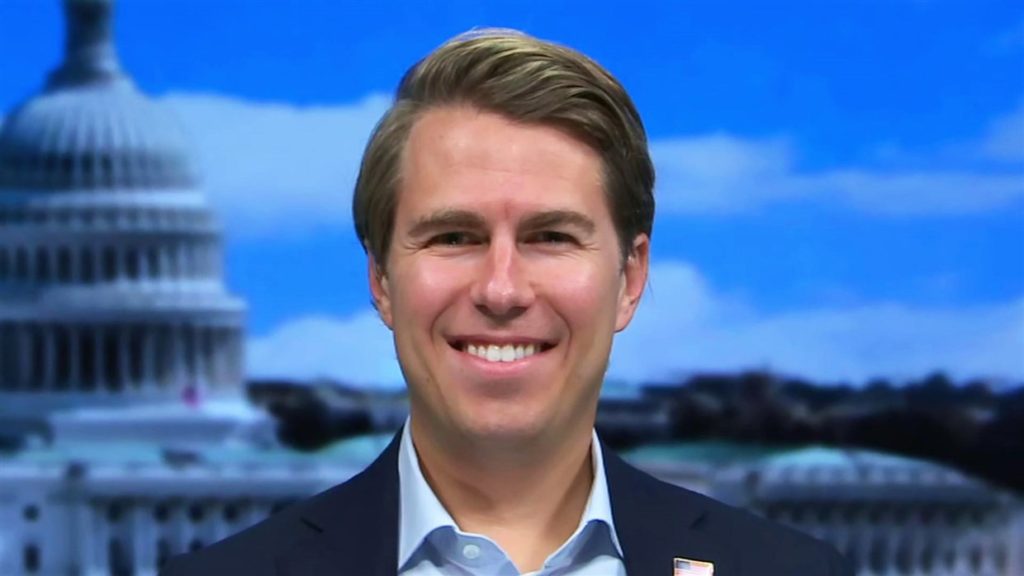 Just over two years ago, the New York Times ran an unsigned op-ed under the headline "I Am Part of the Resistance Inside the Trump Administration." Yesterday, Miles Taylor, now a CNN talking head but then the deputy chief of staff to DHS Secretary Kirstjen Nielsen, announced that he was the author.
CNN ("Author of 2018 'Anonymous' op-ed critical of Trump revealed"):
The anonymous senior Trump administration official who wrote a 2018 New York Times op-ed and a subsequent book critical of President Donald Trump is Miles Taylor, he revealed in a statement to CNN on Wednesday.

Taylor, who was chief of staff to Department of Homeland Security Secretary Kirstjen Nielsen, wrote a lengthy statement explaining why he penned the 2018 op-ed declaring he was part of the "resistance" inside the Trump administration working to thwart Trump's worst inclinations. Taylor said that he wanted to force Trump to respond to the charges he was leveling without the ability to attack the messenger specifically. Trump called the op-ed treasonous.

"Much has been made of the fact that these writings were published anonymously. The decision wasn't easy, I wrestled with it, and I understand why some people consider it questionable to levy such serious charges against a sitting President under the cover of anonymity. But my reasoning was straightforward, and I stand by it," Taylor wrote.

"Issuing my critiques without attribution forced the President to answer them directly on their merits or not at all, rather than creating distractions through petty insults and name-calling," Taylor added. "I wanted the attention to be on the arguments themselves."Taylor joined CNN as a contributor in September 2020.

He had previously denied that he was "Anonymous." Asked in August by CNN's Anderson Cooper if he had written the op-ed and book, Taylor said, "I wear a mask for two things, Anderson: Halloweens and pandemics. So no."
So, in addition to being a coward, he's a liar.
The op-ed certainly had the impact of drawing further attention to the crisis inside the White House. In a relatively short span here at OTB, Doug Mataconis wrote two reportorial posts about the op-ed "In Anonymous Op-Ed, Top Administration Official Describes A White House In Chaos" and "Trump Wants Dept. Of Justice To Investigate Source Of Anonymous Op-Ed" as well as an opinion piece, "A 'Soft Coup' Inside The White House Isn't The Antidote To Trumpism." My only commentary here was a post titled "Selectively Disobeying Trump's Orders," which was addressed to the larger issues.
It's true that anonymity allowed him to escape the petty insults of a petty man. But, frankly, it also allowed people to speculate that it was someone more important. If it had been signed "Miles Taylor" everyone's reaction would have been "Who the fuck is Miles Taylor?"
Indeed, I question the New York Times' editorial judgment in allowing a relatively marginal figure to publish this op-ed under the cover of anonymity. Speculation at the time as to who the author was ranged from Vice President Mike Pence to First Lady Melania Trump to the White House Chief of Staff to various cabinet Secretaries, including Nielsen. It turns out, it was some 30-year-old dude no one ever heard of.
Further, identifying Taylor as a "senior administration official" seems beyond a stretch. Granting that it's an intentionally weasley label, it's typically reserved for those with commissioned status. Chiefs of staff to heads of executive departments are the 94th-ranked status in the government, just behind Assistant Secretaries and just ahead of ambassadors-at-large and special envoys. And, as the Washington Post notes, he was promoted to that position after writing the op-ed.
In a separate piece ("The New York Times called 'Anonymous' op-ed author Miles Taylor a Trump 'senior official.' Was that accurate?") they, too, question whether the status was appropriate:
"I would not describe him as a senior administration official," said Joe Lockhart, who served as press secretary in the Clinton administration.

In his definition, "senior administration officials" are assistants to the president, Cabinet officials, and the principals and deputies in the national security apparatus. "That's what I think of when I read that term, and that's what I think a lot of other people think," he added.

Jonathan Karl, chief Washington correspondent for ABC News, acknowledged that the term is a blurry one. But he said he doesn't think "anybody when they read the anonymous op-ed thought it was someone who was an adviser to a Cabinet secretary who had very little contact with the president himself."

Olivia Nuzzi of New York Magazine said that the times she's used that attribution it's been the product of a negotiation with a source. "It's so vague as to be meaningless, which is why sources want it, but that's also why it can feel like a deceit for the reader when they learn who you're actually talking to."
A story in today's NYT, appropriately titled "Who Is Miles Taylor?" tells us that he spent a number of years as a Hill staffer before being brought over to DHS in the early days of the Trump administration, ultimately rising to Chief of Staff after years of upheaval. (Less than two years in, Trump was already on his third DHS Secretary.) He left to take a prestigious gig at Google but left this summer to campaign for Biden and just signed on with CNN last month—roughly a month after lying to their most prominent journalist on their air.
The bottom line is that Taylor was a very poor messenger and the Times hyped him up well beyond his stature or insider knowledge. While there's no doubt that what he was saying in the op-ed about the turmoil inside the Trump administration was accurate, his broader claims about the degree to which he was part of some larger "Resistance" within it have not held up.