Another Alabama Commercial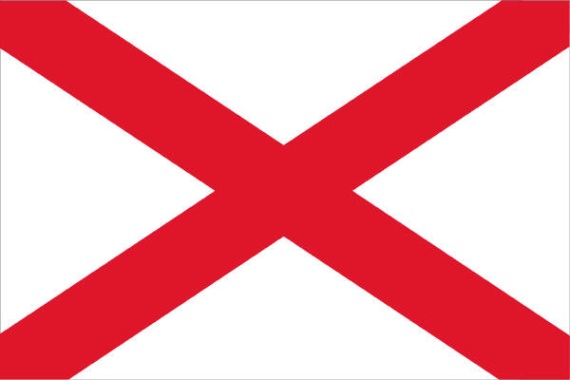 Rick Barber was the second place finisher in the AL02 contest to run as the Republican against incumbent Bobby Bright in November.  He is likely to lose to Martha Robey during said run-off in July based on the numbers from the primary:
U.S. House District 2 GOP – Primary

418 of 418 precincts – 100 percent

r-Martha Roby 36,266 – 49 percent

r-Rick Barber 21,290 – 29 percent

Stephanie Bell 13,780 – 18 percent

John McKinney 3,346 – 4 percent
Barber is the Tea Party candidate in the race and has been part of the overall Alabama goes viral YouTube commercial fest (see here, here and here for examples and further explanation).
Here's his latest:
BTW, Barber ends the commercial with "You gentlemen revolted over a tea tax. A tea tax!! and now look at us!" However, I would note, that is not historically correct.   While the Boston Tea Party (as it came to be known in the 19th Century) was one of several events that predated the war for independence, it was by no means the proximate cause for the conflict, let alone the move for independence.  Indeed, the specific protest was against the tax breaks given to the East India Company (see this article at History.net:  Debunking Boston Tea Party Myths).
Indeed, Dave Weigel rightly notes:
He appeals to Washington as the owner of a distillery who "knows how tough it is to run a small business without a tyrannical government on your back." But President Washington presided over, and approved, the first tax levied by the federal government — the 1791 whiskey tax. When the tax met resistance, he approved the assembling of militias to enforce the law and mobilization of agents to collect the revenue. So the Barber daydream of Washington angrily ordering a "gathering of armies" to oppose a tax is… well, entertaining, I guess.
Barber's previous ad is here, wherein he rants about Islam and the mosque that has been proposed near Ground Zero in New York:
BTW, he claim about the mosque opening on September 11, 2011 strike me as unlikely to be true. While it was reported as such in a NY Post piece, the notion that a building as complex as the proposed Cordoba House will likely take more than just over a year to complete. The statement that the building would open on the tenth anniversary of 9/11 seems like it is too perfect for the narrative in question to be true.