Politics And The "Ground Zero Mosque"
President Obama's decision to speak out on the so-called "Ground Zero Mosque" has turned what was a hot-button cable news item into a political issue that even his fellow Democrats don't want to deal with.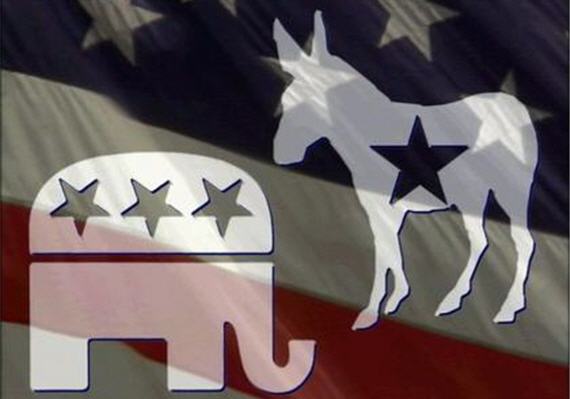 President Obama's decision to speak out on the controversy that has erupted surrounding the construction of an Islamic community center and mosque in the vicinity of the site of the September 11th attacks is already having national political implications:
Already, though, Obama's comments on the Ground Zero mosque have transformed an emotion-laden local dispute in New York into a nationwide debate overnight, setting nervous Democrats on edge and creating potentially dramatic political implications in the upcoming midterm elections.

Key Republicans had leapt to criticize Obama's over his comments Friday on the controversial plan, with House Republican leader John Boehner calling them "deeply troubling."

And Democrats – at least the ones willing to comment at all — could barely contain their frustration over Obama's remarks Friday night, saying they would further complicate campaign efforts by candidates struggling in an anti-Democratic year, particularly moderates in conservative-leaning districts who already are 2010's most vulnerable contenders.

"I would prefer the president be a little more of a politician and a little less of a college professor," former Rep. Martin Frost (D-Tex.), who once ran the House Democratic campaign arm, wrote in POLITICO's Arena. "While a defensible position, it will not play well in the parts of the country where Democrats need the most help."

(…)

Obama has put Democrats from coast to coast in the tough position of having to weigh in on an issue they'd rather duck. Prior to his speech, a few candidates tried with limited success to make the proposed mosque an issue outside of the tri-state area around New York City. Now any Democrat facing an election – less than three months away – can be put in the uncomfortable position of being asked to reject the president's unpopular stand or side with him.

Few national Democrats rushed to embrace the president. An aide to House Speaker Nancy Pelosi, for instance, said she wasn't immediately reachable for comment on the mosque issue. Senate Majority Leader Harry Reid's spokesman also didn't immediately offer a comment.

Empire State Democrats, known for being outspoken, stayed notably mute in response to Obama's comments at the Iftar dinner, a community meal to break the fast during Ramadan. Sen. Chuck Schumer (D-N.Y.), who is expected to handily win reelection, has not taken a firm stand on the issue despite weeks of prodding from reporters. There also was no statement from Attorney General Andrew Cuomo, running for governor.

Several New York Democrats either involved with members of Congress or strategists said privately that they are not happy about the speech because it puts them in a bind. A recent CNN polls found two-thirds of Americans oppose building the mosque in the neighborhood around Ground Zero.

Democratic aides say that, at the very least, the president has again knocked his party's candidates off local messages and forced them to talk about a national issue that doesn't appear likely to play well with important swing voters.

"The main reaction is 'Why? Why now?'" said one House Democratic leadership aide. "It's just another day off message. There have been a lot of days off message."

The chief of staff to one politically vulnerable House Democrat said it "probably alienates a lot of independent voters" and "it's not a good issue to be talking about right now."

He said he suspects "there are a lot of (Democrats) who are spooked in tough districts today" and "a lot of Republicans licking their chops right now."
This is likely true, already Republicans are jumping on the anti-mosque bandwagon with a depressing amount of glee:
John Boehner, the Ohio Republican who is the House minority leader, was among those who criticized the president.

"The decision to build this mosque so close to the site of ground zero is deeply troubling, as is the president's decision to endorse it," Mr. Boehner said. "The American people certainly don't support it."

Representative Peter King, a New York Republican, said that while the Muslim community has the right to build the mosque, doing so needlessly offends too many people.

"President Obama is wrong," Mr. King said. "It is insensitive and uncaring for the Muslim community to build a mosque in the shadow of ground zero. While the Muslim community has the right to build the mosque they are abusing that right by needlessly offending so many people who have suffered so much. The right and moral thing for President Obama to have done was to urge Muslim leaders to respect the families of those who died and move their mosque away from Ground Zero. Unfortunately the president caved into political correctness."

Newt Gingrich, the former House Speaker, also condemned the proposed mosque and the President's comments.

"There is nothing surprising in the president's continued pandering to radical Islam," he said. "What he said last night is untrue and in accurate. The fact is this is not about religious liberty."

Mr. Gingrich said the proposed mosque would be a symbol of Muslim "triumphalism" and that building the mosque near the site of the Sept. 11 attacks "would be like putting a Nazi sign next to the Holocaust Museum."

"It's profoundly and terribly wrong," he said.
No, what's profoundly and terribly wrong is the manner in which Gingrich, King, Boehner, and other Republicans are exploiting religious bigotry and intolerance for politically gain. The sad truth of the matter, of course, is that the GOP is probably going to benefit from taking this position. While it's unlikely that that "Ground Zero Mosque" issue is going to be a predominant issue at the polls in November, the fact that public in the opinion leans so sharply in one direction makes it the perfect GOP wedge issue.
At least over the short term, you can expect every major candidate for office to be asked their opinion on this issue. That, to some degree, is the consequence of President Obama's decision to speak out last night. Some will call it a political mistake, and it may turn out to be one, but that doesn't make him wrong. Unfortunately, the position he is taking does not lend itself to sound bites or the often insane atmosphere of Cable news or the political blogosphere.
So, get ready for a campaign season filled with veiled appeals to religious bigotry.
Wonderful.