Another General In Trump's Cabinet
Three of the top four national security positions in Donald Trump's Cabinet will be filled by retired Generals. This isn't necessarily a good thing.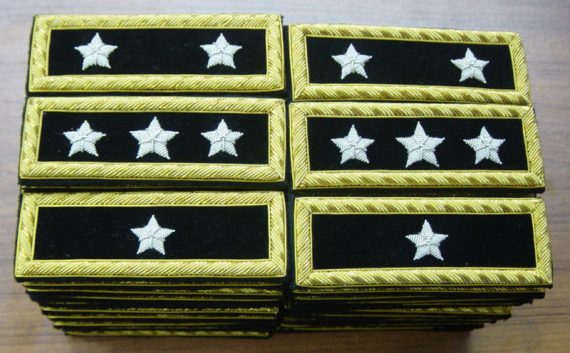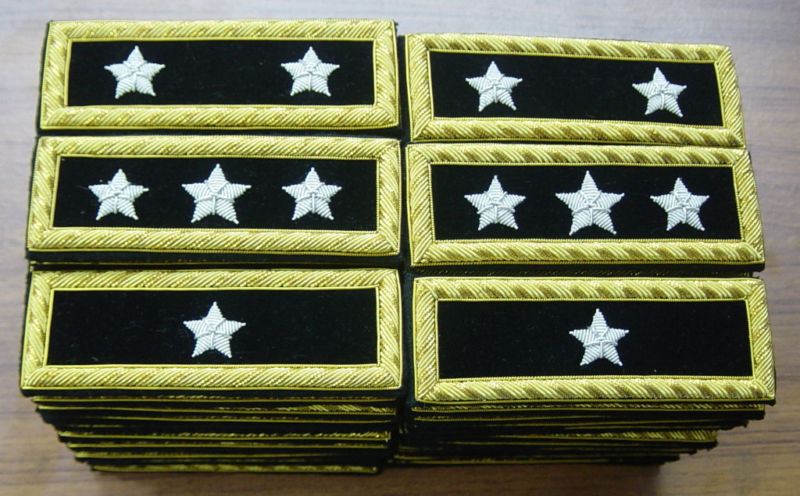 Donald Trump has named another retired General to his Cabinet, this time it's retired Marine General John Kelly, who Trump has chosen to be the next Secretary of the Department of Homeland Security:
President-elect Donald Trump has chosen retired Marine Gen. John F. Kelly to run the Department of Homeland Security, turning to a blunt-spoken border security hawk who clashed with the Obama administration over women in combat and plans to close the prison at Guantanamo Bay, according to people familiar with the decision.

Kelly, who retired in February as chief of U.S. Southern Command, would inherit a massive and often troubled department responsible for overseeing perhaps the most controversial part of Trump's agenda: his proposed crackdown on illegal immigration. DHS is the third-largest Cabinet department, with more than 240,000 employees who do everything from fight terrorism to protect the president and enforce immigration laws.

Kelly, 66, is a widely respected military officer who served for more than 40 years, and he is not expected to face difficulty winning Senate confirmation. Trump's team was drawn to him because of his Southwest border expertise, people familiar with the transition said. Like the president-elect, Kelly has sounded the alarm about drugs, terrorism and other cross-border threats he sees as emanating from Mexico and Central and South America.

Yet Kelly's nomination could raise questions about what critics see as Trump's tendency to surround himself with too many military figures. Trump has also selected retired Marine Gen. James N. Mattis for defense secretary and retired Lt. Gen. Michael T. Flynn as national security adviser, while retired Army Gen. David H. Petraeus is under consideration for secretary of state.

Kelly, a Boston native, was chosen over an array of other candidates who also met with Trump after his surprise election victory last month. Those in contention included Frances Townsend, a top homeland security and counterterrorism official in the George W. Bush administration; Milwaukee County Sheriff David Clarke and Kansas Secretary of State Kris Kobach. Clarke and Kobach are vocal Trump backers, and Kobach is nationally known for his strong views on restricting illegal immigration.

Trump's selection of Kelly for DHS was first reported by CBS News. The Washington Post reported last month that he was the leading candidate for the job.

In the end, people familiar with the transition said, the choice came down to Kelly and Rep. Michael McCaul (R-Tex.), chairman of the House Homeland Security Committee. McCaul was considered an early favorite, but his chances were hurt by opposition from some conservatives who found him insufficiently tough on border security, the people said.

Known inside the Pentagon as a thoughtful man who continued serving his country even after his son was killed in combat, Kelly has talked in stark terms — much like Trump — about the threats America faces in the Middle East and beyond. In speeches, he has expressed frustration with what he calls the "bureaucrats" in Washington, and he described the military's counterterrorism operations abroad as a war against a "savage" enemy who would gladly launch more deadly attacks.

"Given the opportunity to do another 9/11, our vicious enemy would do it today, tomorrow and everyday thereafter," Kelly said in a 2013 Memorial Day address in Texas. "I don't know why they hate us, and I frankly don't care, but they do hate us and are driven irrationally to our destruction."

(…)

As DHS secretary, Kelly would take on what is considered to be one of Washington's most challenging jobs, in part because of the agency's persistent management problems and employee morale that is among the federal government's lowest.

Although DHS was created after the Sept. 11, 2001, attacks primarily to coordinate the battle against terrorism, it is now perhaps equally known for its immigration role. Trump has pledged a crackdown on illegal immigration that would require an expensive and logistically difficult operation to remove millions of people from the country.

That work would be overseen by DHS components such as U.S. Immigration and Customs Enforcement (ICE), which Trump has proposed to beef up by tripling the number of agents. U.S. Customs and Border Protection, also part of DHS, is also likely to come under increased pressure in the Trump administration to better secure the Southwest border.

Perhaps Kelly's most visible role would be to help oversee Trump's signature campaign promise: a wall along the U.S.-Mexico border to keep out illegal immigrants. Trump has said the construction would be easy, but experts say the structure would face numerous obstacles, such as environmental and engineering problems and fights with ranchers and others who would resist giving up their land.
If confirmed, Kelly would join fellow retired Generals Michael Flynn and John Mattis, who have been named as President-Elect Trump's National Security Adviser and Secretary of Defense, in Trump's candidate and would thus make that cabinet one made up of more retired Generals than we have seen in previous Cabinets for quite some time. Additionally, the possibility remains that David Petraeus could be named as Trump's Secretary of State, meaning that there would be four retired Generals in the Cabinet in positions and that the Cabinet posts dealing with national security would all be manned by former Generals. There is, of course, a good argument to be made that someone who has made it to the top of the military likely has the kind of experience in administration needed to run a Cabinet-level department, especially one that in many ways is still trying to figure out its place in the Federal Government after just over a decade of existence. Much of the job of being a General, after all, involves administration and supervising those underneath you from senior assistants all the way down to the lowest-level employee. Additionally, it's likely that during their respective military careers these men also gained the kind of knowledge and experience that would serve them well in the positions to which they are being named. For those reasons alone, it seems clear that all three of the retired Generals named by Trump so far, as well as Petraeus, would be qualified for the positions they were selected for. There are, however, other concerns beyond mere qualifications, and it's possible that Trump's overreliance on Generals to fill his top national security posts should raise some concerns about the direction of his policies.
As James Joyner notes in his piece on civilian control of the military that was published in The New York Times, there are important reasons why our political system has generally resisted the idea of drawing from the pool of retired military officers to fill roles that are meant to be staffed by civilians. One concern is that selecting national security advisers almost exclusively from this group poses the danger of limiting the perspective that a new President receives in one of the most important policy areas that a President will ever deal with. This isn't to suggest that all Generals think alike, of course, because we know that isn't the case, but the fact that they all come from essentially the same background and experiences, it's likely that the advice they give the President isn't going to vary significantly from person to person. This is a problematic for any President, but especially in a case like Trump's where we're dealing with an incoming President whose experience in foreign policy is nonexistent and who is apparently skipping the national security and intelligence briefings that other incoming Presidents have relied upon to educate themselves on a vitally important issue prior to taking office. Another concern is that having a national security team made up almost exclusively of Generals means that Trump will be more likely to engage in military action in situations where a diplomatic solution would be a better option. While it's often the case that current and former members of the military are often less likely to favor military action when the know the costs that it would incur in manpower and lives, it's also possible that their perspective is so highly influenced by their time in the military that they really can't think of other options to complex international problems. In those cases, we usually rely on the civilian Commander in Chief, the President of the United States, to bring a different perspective to the table. Given the fact that we're dealing with an incoming POTUS who has no experience at all in this area, and who has in the past suggested things that would be illegal under international law or which seem exceedingly dangerous, we may not have that assurance in a Trump Administration. Because of that, it would be preferable for Trump to have at least some civilians at the table when he becomes the person responsible for the national security of the United States.