Another Mediocre Jobs Report
The Jobs Report for January once again leaves much to be desired.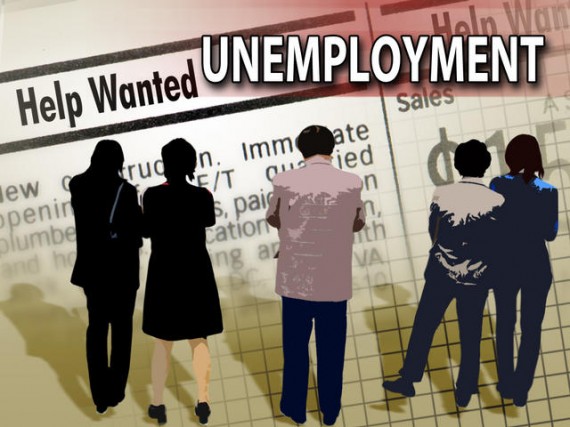 Going into today's release of the  January Jobs Report, consensus estimates from economists and market analysts tended to agree that we'd see job growth in the neighborhood of roughly 180,000 net new jobs added in the first month of the new year. There was some concern that the weather last month, which included snowstorms and frigid temperatures that descended as far south as the Deep South for a time, would have an impact on hiring and job-seeking, but most observers seemed to agree that the economy would bounce back from the incredibly disappointing numbers that we saw for December. In that report, we were hit with a one-two punch of bad news as jobs growth slowed to a pathetic 74,000 net new jobs and labor force participation dropped by a jaw-dropping 300,000 people. If there's any good news coming out of January, it's the fact that we were only hit with one punch this time around. Job growth increased to 113,000 net new jobs, but the seemingly "good news" is that the top-line Unemployment Rate dropped down to 6.6% while labor force participation actually ticked up just a little bit.
Here are the details from the BLS Report:
Total nonfarm payroll employment increased by 113,000 in January. In 2013, employment growth averaged 194,000 per month. In January, job gains occurred in construction, manufacturing, wholesale trade, and mining. (See table B-1.)

Construction added 48,000 jobs over the month, more than offsetting a decline of 22,000 in December. In January, job gains occurred in both residential and nonresidential building (+13,000 and +8,000, respectively) and in nonresidential specialty trade contractors (+13,000). Heavy and civil engineering construction also added 10,000 jobs.

Employment in manufacturing increased in January (+21,000). Over the month, job gains occurred in machinery (+7,000), wood products (+5,000), and motor vehicles and parts (+5,000). Manufacturing added an average of 7,000 jobs per month in 2013.

In January, wholesale trade added 14,000 jobs, with most of the increase occurring in nondurable goods (+10,000).

Mining added 7,000 jobs in January, compared with an average monthly gain of 2,000 jobs in 2013.

Employment in professional and business services continued to trend up in January (+36,000). The industry added an average of 55,000 jobs per month in 2013. Within the industry, professional and technical services added 20,000 jobs in January.

Leisure and hospitality employment continued to trend up over the month (+24,000). Job growth in the industry averaged 38,000 per month in 2013.

Employment in health care was essentially unchanged in January for the second consecutive month. Health care added an average of 17,000 jobs per month in 2013.

Employment in retail trade changed little in January (-13,000). Within the industry, sporting goods, hobby, book, and music stores lost 22,000 jobs, offsetting job gains in the prior 3 months. In January, motor vehicle and parts dealers added 7,000 jobs.

In January, federal government employment decreased by 12,000; the U.S. Postal Service accounted for most of this decline (-9,000).

Employment in other major industries, including transportation and warehousing, information, and financial activities, showed little or no change over the month.
On the bright side, there was a substantial upward revision for November's jobs number from 241,000 net new jobs to 274,000 net new jobs, although the December revision added only another 1,000 jobs to that month's disappointing 74,000 net new jobs. Additionally, U-6, which is a much broader measure of unemployment than the top-line U-3 number, dropped to 12.7% which is the lowest it has been at since December 2008, before President Obama took office and when the job losses from the recession were just beginning to hit their peak. Additionally, the labor force participation rate, which took a major hit in December's numbers, inched up just a bit to 63%, indicating that at least some people were re-entering the jobs market last month. That is seemingly confirmed by the fact that the number of employed people is at its highest rate since June 2008, and that the number of people employed in the private sector is at its highest rate since March 2008.
Notwithstanding those sliver's of good news, the truth is that this is yet another disappointing jobs report that potentially indicates underlying and continuing weakness in the economy. While the numbers up through November were seemingly showing strong growth in the jobs market consistent with what we now know to be stronger than expected economic growth as measured by year-over-year G.D.P. growth, December and January seem to suggest that the 1st Quarter of 2014 will fall into the same sluggish trap that we've experienced practically every year since the Great Recession ended. Without fail, each one of those years has shown sluggish growth in the economy in at least the first two quarters of the year followed by stronger than expected growth in the 3rd and 4th Quarters. While it's true that growth is growth, the annual growth numbers that we've seen since 2009, which have averaged below ~2.5% per year, are hardly in the range that you would want to see them, and are likely a large part of the reason that jobs growth has averaged around a disappointing 180,000 to 183,000 for the balance of the economic recovery that began in mid-2009. While it's possible that we'll see some further revisions for December and January in next month's report, at the moment the past two months of Jobs Reports seems to be indicating that the economy started slowing down again after November. Given the signs of similar slowdowns happening overseas that have been playing havoc with the numbers on Wall Street the last several weeks, that doesn't bode well for the opening months of 2014 at all.