Another Month, Another Anemic Jobs Report
The August jobs numbers may be "better than expected," but they still aren't all that great.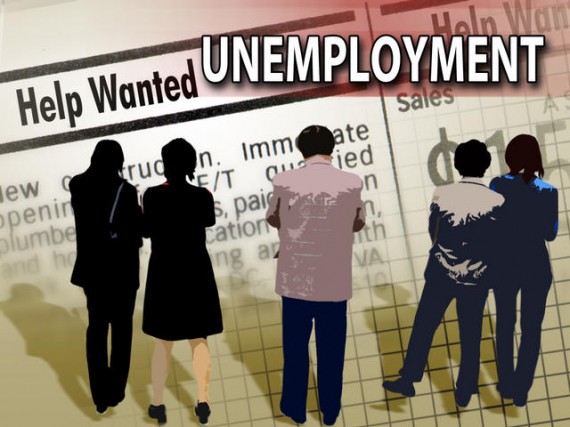 The Wall Street analysts are calling this morning's August unemployment report "better than expected," but in reality it's just a repeat of the same anemic cycle we've been stuck in all summer:
With the American economic recovery showing clear signs of slowdown, private employers added 67,000 jobs in August, the Labor Department said on Friday. The number was more than forecast.

Over all, the nation lost 54,000 jobs in August, the agency said, as state and local governments, many of them grappling with severe budget deficits, cut 1o,000 jobs last month. Another 114,000 temporary Census positions also came to an end. In all, governments cut 121,000 jobs last month.

The unemployment rate rose to 9.6 percent from 9.5 percent in July.

Economists had forecast that the overall, nonfarm payrolls would decline 105,000 in August, with private employers adding 41,000 jobs.

The numbers for July were also revised, with 54,000 jobs lost, rather than the 131,000 in the initial estimate. And the private sector added 107,000 jobs, rather than 71,000.
Also buried deep in the numbers is the news that U6, the long-term unemployment number actually fell .3% in August, reflecting yet more people who simply gave up looking for work. Also, the number of people who went from full-time to part-time employment for economic reasons increased by 344,000 in August.
The stock market seems to be reacting positively to these numbers based on pre-market trading, but there isn't much good news politically here for the Obama Administration and Democrats. If nothing else, it pretty much confirms what's in the mind of the public already, and there's very little chance that the September jobs numbers will be all that better.
We may not be in a double dip recession, but it's not much of a recovery either, and that's bad news for the incumbent party.