Another Prominent Conservative Takes On The New Right
Michael Fumento becomes the latest prominent conservative to criticize what conservatism has become.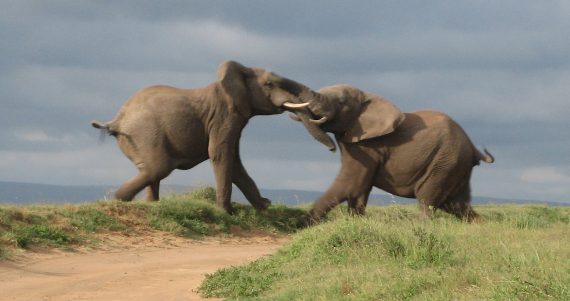 As Steven Taylor noted last night, Michael Fumento, who once worked for President Reagan and has written over the past 30-odd years for conservative publications ranging from National Review and The American Spectator to The Washington Times and more, has become the latest prominent conservative to criticize what he sees in modern American conservatism:
Nothing the new right does is evidently outrageous enough to receive more than a peep of indignation from the new right. Heartland pulled its billboards because of funder withdrawals, not because any conservatives spoke up and said it had crossed a line.

Last month U.S. Rep. Allen West, a Florida Republican recently considered by some as vice-president material, insisted that there are "78 to 81" Democrats in Congress who are members of the Communist Party, again with little condemnation from the new right.

Mitt Romney took a question at a town hall meeting this month from a woman who insisted President Obama be "tried for treason," without challenging, demurring from or even commenting on her assertion.

And then there's the late Andrew Breitbart (assassinated on the orders of Obama, natch). A video from February shows him shrieking at peaceful protesters: "You're freaks and animals! Stop raping people! Stop raping people! You freaks! You filthy freaks! You filthy, filthy, filthy raping, murdering freaks!" He went on for a minute-and-a-half like that. Speak not ill of the dead? Sen. Ted Kennedy's body was barely cold when Breitbart labeled him "a big ass motherf@#$er," a "duplicitous bastard" a "prick" and "a special pile of human excrement."

The new right loved it! Upon his own death shortly after, Breitbart was immediately sanctified and sent to lead the Seraphim. He was repeatedly eulogized as "the most important conservative of our time never to hold office," skipping right past William F. What's-his-name Jr.

There was nothing "conservative" about Breitbart. Ever-consummate gentlemen like Buckley and Ronald Reagan would have been mortified by such behavior as Breitbart's – or West's or Heartland's. "There you go again," the Gipper would have said in his soft but powerful voice.

Civility and respect for order – nay, demand for order – have always been tenets of conservatism. The most prominent work of history's most prominent conservative, Edmund Burke, was a reaction to the anger and hatred that swept France during the revolution. It would eventually rip the country apart and plunge all of Europe into decades of war. Such is the rotted fruit of mass-produced hate and rage. Burke, not incidentally, was a true Tea Party supporter, risking everything as a member of Parliament to support the rebellion in the United States.

All of today's right-wing darlings got there by mastering what Burke feared most: screaming "J'accuse! J'accuse!" Turning people against each other. Taking seeds of fear, anger and hatred and planting them to grow a new crop.
Perhaps not surprisingly, so far at least there doesn't seem to be much commentary on Fumento's piece from the conservative blogosphere. That is, perhaps, not surprising, because the kind of conservativsm that Fumento describes isn't terribly given over to introspection and self-criticism, unless of course it's criticism for those who would dare to stray from the mainstream. I suspect that his invocation of Brietbart's name, along with those of Ann Coulter, Rush Limbaugh, and Michelle Malkin, later in the piece will evoke commentary at some point, but I think we all know that said commentary won't really be a reasoned discussion of what Fumento says in this piece so much as it's likely to be his version of the same condemnation that men like Bruce Bartlett, David Frum, Andrew Sullivan, and David Stockman have gotten in recent years when they too dared stray from the New Right orthodoxy.
It's too bad, really, because Fumento's criticism is one that it would do well for the people on the right to take to heart even if they do disagree with it. Even from a rhetorical point of view, there's no denying that the New Right of 2012 sounds absolutely nothing like the conservatism that existed when Ronald Reagan was running for President. The optimism and good will that were such an indelible part of Reagan's personality, and which other conservatives inevitably picked up on, has been replaced with the bitter, vile, hateful rhetoric of people who spend most of their time trying to find something, anything that they can use to destroy their political "enemy," even if it's a stupid hashtag on Twitter. Whereas political wives used to be treated as off limits, snide and ugly comments about the President's wife are now a regular part of political discourse on the right. And, perhaps more importantly, that Reaganesque sense of hope for the future has been replaced by a bitter, angry, gloom-and-doom philosophy that arguably makes any tactic no matter how vile acceptable.
Would Ronald Reagan have really been okay with Allen West personally insulting a female Member of Congress, or accusing nearly every member of the opposition caucus of essentially being treasonous? I hardly think so, and yet, today, Allen West is a hero on the right and the men and women who try to work together with their opponents to get legislation passed are viewed as the enemy. So it's not surprising that the heroes today on the right are the Allen West's and the Andrew Breitbart's rather than the people who actually want to get work done in Washington. There's nothing fun about work, after all, and if you want to accomplish something you can't go around constantly insulting your opponents.
Fumento closes with this:
You cannot be identified by what you oppose, only by what you stand for. But this curious creature's main claim to the title of "conservative" is that it hates liberals – as do liberals and lots of others on many points of the political spectrum. Obama is routinely bashed in such places as the Nation. The right-wing Nation?

Indeed in any violent anti-democratic revolution – Jacobite, Bolshevik, National Socialist – the first goal is to eliminate the real competition, those with ideals. The guys who really believed in liberty, fraternity and equality or rule by the proletariat were identified, isolated and eliminated early on to leave only two extremes to choose from. "It's us or the Bourbons! It's us or the Romanovs!" In Germany, the conservatives and liberals were dispatched to the labor camps before the Nazis felt safe to send the Jews to the death camps.

The new right cannot advance a conservative agenda precisely because, other than a few small holdouts like the American Conservative magazine or that battleship that refuses to become a museum, George Will, it is not itself conservative. Pod people are running the show. It has no such capability; no such desire.

(…)

The right didn't create this reservoir of fear, anger and hate. But it has both tapped into it and roiled it. Indeed, the right-wing mass hysteria is what sociologists call a "moral panic." It occurs when a society is undergoing a wrenching transformation. Somebody then comes along and creates a "folk devil" both to provide an explanation for bad conditions, real or imagined, and a target. Kill the devil; eliminate the bad conditions. But the right has no serious incentive to help solve or ameliorate these problems. Indeed, as with the reelection of Obama, it will benefit from their continuation or worsening.

So animosity has now reached levels both hysterical and historical. The last time anything like this occurred was during World War II, when at least it was aimed outward. Before that? Just before the Civil War.

Back then a tall bearded Republican declared, "A house divided against itself cannot stand." Just another one of those idiot, moron, "duplicitous bastard" RINOs.
Analogizing to the Civil War is, of course, extremely inflammatory and risks one being accused of being ridiculous, but I'm not sure I disagree at all. With a few notable exceptions, the right does not appear willing to actually do the hard work of advancing an agenda if that means abandoning the ability to be the ones standing on the street corner condemning the perceived evil. Even the ones who do want to do something find themselves hamstrung by the fact that any perceived deviation from orthodoxy on their part will result in a problem on their right flank, just as Bob Bennett, Lisa Murkowski, Richard Lugar, and Orrin Hatch about that. Since conservatives will never have the super-majority control of the Federal Government that they would need to push their agenda forward unimpeded, they will either have to recognize that the path that have chosen was a mistake, or the will fade into irrelevance.