Another Signal from Trump
Not ordering the flags at executive buildings to half-staff.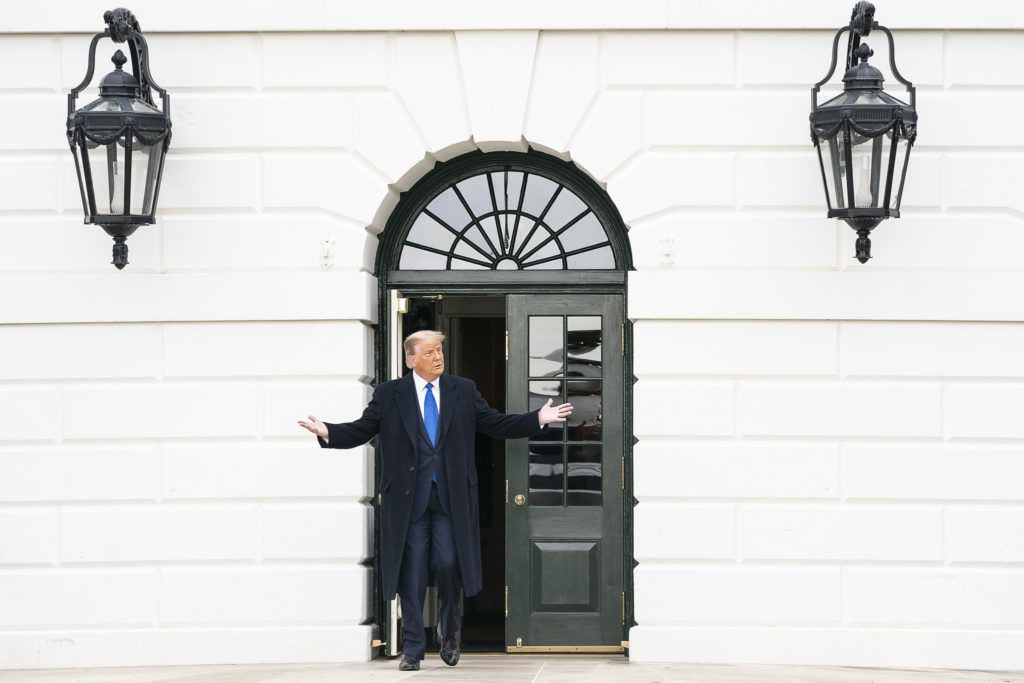 Via the NYT: Trump has not lowered flags in honor of an officer who died from injuries sustained amid the riot.
President Trump has not ordered the flags on federal buildings to fly at half-staff in honor of Brian D. Sicknick, a police officer who was killed after trying to fend off pro-Trump loyalists during the siege at the Capitol on Wednesday.

While the flags at the Capitol have been lowered, Mr. Trump has not issued a similar order for federal buildings under his control. A White House spokeswoman did not respond to a request for comment.
At best this is Trump's utter self-absorption. At worst it is a signal that he does not see anything wrong with what happened on Wednesday as well as a further signal to those who perpetrated numerous crimes of his "love."
One thing is for certain, it is yet another example, albeit a symbolic one, of the utter dereliction of his duties as President of the United States.
A law enforcement officer defending the US Capitol was killed by a mob, and the President of the United States can't be bothered to have flags lowered.
Further, he has not called the family to express condolences to the family.
Mr. Trump has not reached out to Mr. Sicknick's family, although Vice President Mike Pence called to offer condolences, an aide to Mr. Pence said.
Mr. Sicknick was attacked by insurrectionists with a fire extinguisher:
Mr. Sicknick, 42, an officer for the Capitol Police, died on Thursday from brain injuries he sustained after Trump loyalists who overtook the complex struck him in the head with a fire extinguisher, according to two law enforcement officials. 
Any other president, of any party or era, would have commented on this tragic outcome by now.
I would also recommend the full write-up on Mr. Sicknick from the NYT: He Dreamed of Being a Police Officer, Then Was Killed by a Pro-Trump Mob.