Anti-Muslim Pastor Wins Georgia GOP Congressional Primary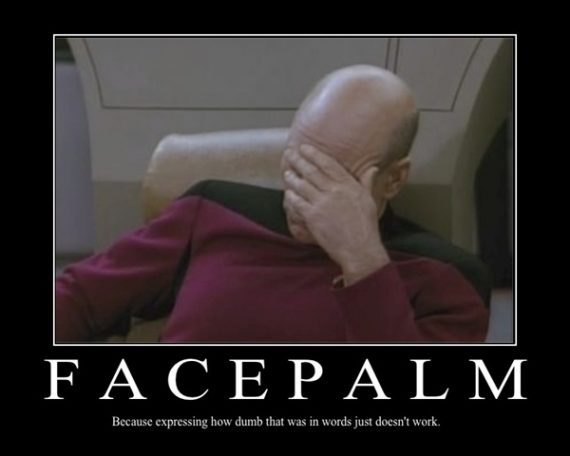 While Georgia Republican Senate nominee David Perdue is a fairly mainstream conservative Republican, the same cannot be said of Pastor Jody Hice, who won the Republican Primary Runoff Election in Georgia's 10th Congressional District:
Jody Hice, a conservative pastor who believes First Amendment protections do not apply to Muslims and warned of a homosexual plot to sodomize children may soon be going to Congress.

Hice won the Republican primary in Georgia's 10th District on Tuesday. Given the district's hard conservative lean, Hice will likely win the general election in November.

Hice would replace Republican Congressman Paul Broun, who is currently one of the most socially conservative members of Congress. Broun's greatest hits include denouncing evolution and the Big Bang as "lies straight from the pit of hell," calling for Muslims to face additional scrutiny at airports, and alleging that President Obama had a plan to take over the country with armed civilian militias.

Establishment Republicans probably breathed a sigh of relief when Broun gave up his seat for an unsuccessful Senate run this year. Not only would they not have to deal with him in the Senate election, but they were free of him in the House too. But it looks like his replacement, who Broun endorsed in the primary, will carry on his legacy. 

In a 2012 book, "It's Now or Never: A Call to Reclaim America", Hice argued that Islam is "a complete geo-political structure, and as such, does not deserve First Amendment protection."

According to Right Wing Watch, Hice compared homosexuality to alcoholism and opposed a ban on gay conversion therapy in a by warning on his radio show that "we are enslaving and entrapping potentially hundreds of thousands of individuals in a lifestyle that they really are not – and it's all for the sake of political correctness."

In his book, he cited a 1987 essay by gay writer Michael Swfit declaring "We shall sodomize your sons, emblems of your feeble masculinity, of your shallow dreams and vulgar lies," a quote Hice said "reveal[ed] the radical agenda that is currently threatening our nation." He didn't mention that the essay was a satire.
David Friedlander has more:
Calling Hice simply an Islamophobe would be unfair. He's truly so much more.

On women, Hice commented that he has no problem if they seek elected office, as long as they do so with the permission of their husbands: "If the woman's within the authority of her husband, I don't see a problem."

On gays, Hice claimed in his 2012 book, It's Now or Never: A Call to Reclaim America, that he uncovered a gay manifesto. He claimed this blueprint for the homosexual domination of America revealed their plans to "sodomize your sons" by seducing them "in your schools, in your dormitories, in your gymnasiums, in your locker rooms," until "your sons shall become our minions and do our bidding. "

The problem is that what Hice was citing was a satirical column by gay writer Michael Swift, who was clearly mocking the idea of a scary, gay agenda. Once again, Hice confirms my theory that people on the far right have zero sense of humor, except when it comes to making jokes about, you know, Muslims and gays.

Last year during a radio show, Hice claimed that gays have a tendency to lie and be violent. He also compared being gay to alcoholism, which it must be noted he did way before Rick Perry said the same thing two weeks ago. Could Hice be writing speeches for Perry, or did Perry pull a Rand Paul and plagiarize from Hice? We may never really know.
Given the fact that Hice would be replaceing Paul Broun, who has his own history of bizarre  statements on a wide ranging number of subjects, it isn't entirely surprising that the Republican voters of the Tenth District would pick him as their nominee. As for the General Election, it seems fairly clear that Hice will probably win in November. The 10th District is considered safe Republican by Rothenberg and other political analysts, it has sent a Republican to Congress in every election since 1992, and that the redistricting after the 2010 Census seems to have made it even more heavily Republican. So, in essence the voters of the 10th District will be replacing one slightly loony Congressman with one that is probably loonier, although he's likely to be right at home with the likes of Louie Gohmert. Notwithstanding all of that, though, it says something unfortunate when someone who spews rather obvious religious bigotry not only sails through the primary of major American political party unscathed, but is on the path to actually become a Member of Congress.