Appeals Court Lifts Ban On Federal Funding Of Stem Cell Research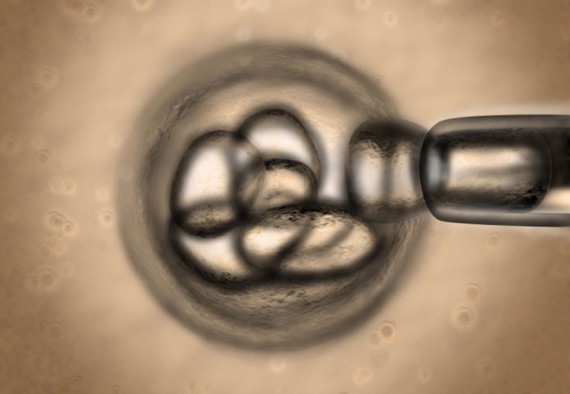 The latest round in the legal battle over federal funding of embryonic stem cell research hands a victory to the scientific community:
WASHINGTON—A federal appeals court ruled Friday that the federal government can continue to fund research involving human embryonic stem cells, a significant legal victory for the Obama administration.

The divided ruling, by the U.S Court of Appeals for the District of Columbia Circuit, overturned a trial judge's surprise ruling in 2010 that barred funding for the research.

The appeals court, in a 21-page decision, said the National Institutes of Health reasonably concluded that government funding for embryonic stem-cell research isn't prohibited by a 1996 law that bars the use of federal money for research in which an embryo is destroyed.

The court's majority also agreed with the Obama administration's arguments that barring the funding would be a substantial blow to embryonic stem-cell research by blocking new projects and undermining existing ones.

The court said researchers' "investments in project planning would be a loss, their expenditures for equipment a waste, and their staffs out of a job."

(…)

Friday's ruling is the latest chapter in a case that has made headlines since August 2010 when U.S. Chief District Court Judge Royce Lamberth in Washington issued a preliminary injunction that halted government funding for the research.

Judge Lamberth had rejected the Obama administration's argument that embryonic stem-cell research itself didn't result in the destruction of embryos.
I'm nowhere near being familiar enough with the legal issues in this case to be able to comment on them, but I thought it was interesting that the lawsuit that started this battle wasn't brought by pro-life activists, which is what you might have expected:
The plaintiffs in the lawsuit, scientists James Sherley and Theresa Deisher, contended that Mr. Obama's loosening of embryonic stem-cell funding rules had unfairly diverted money away from adult stem-cell research, their specialty.
So basically it was one group of scientists fighting with another group of scientists.
No word yet on whether this case is likely to be appealed to the Supreme Court.