Appeals Court Refuses To Stay Judge's Order In Utah Same-Sex Marriage Case
Same-sex marriage remains the law of the land in one of the most conservative states in the nation, at least unless the Supreme Court says otherwise.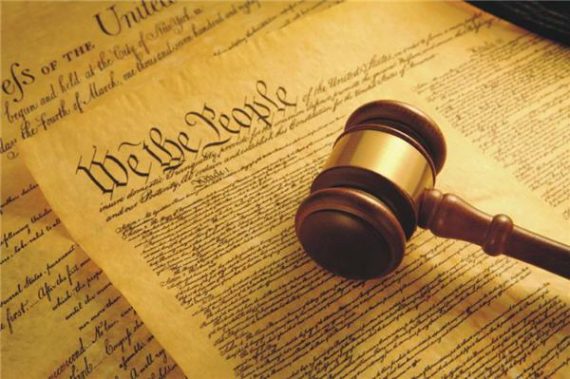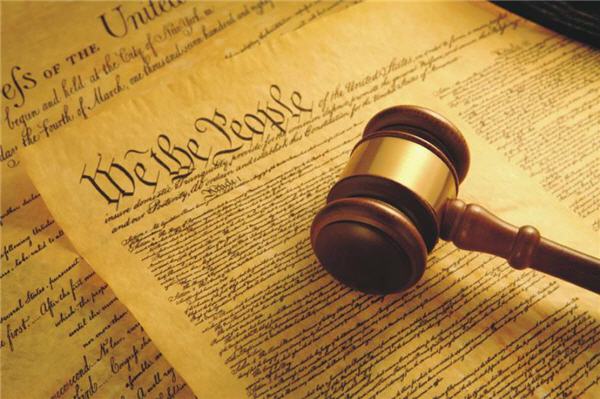 Late on Christmas Eve, the 10th Circuit Court of Appeals denied the State of Utah's request to stay the Order issued by Judge Richard Shelby mandating that all county's in Utah recognize same-sex marriage:
DENVER — A federal appeals court cleared the way on Tuesday for same-sex marriages to continue across Utah, denying an emergency request from state officials to halt a flood of unions that began after a lower-court judge declared the state's ban on same-sex marriage to be unconstitutional.

Advocates of same-sex marriage cheered the ruling from the United States Court of Appeals for the 10th Circuit, in Denver, while the Utah attorney general's office said it would ask the United States Supreme Court to temporarily halt same-sex marriages in the state until the legal battles could be resolved.

On Friday, Judge Robert J. Shelby of Federal District Court sent shockwaves through the conservative state and touched off jubilant impromptu weddings by declaring that Utah's 2004 voter-approved ban on same-sex marriage violated the United States Constitution and denied same-sex couples their "fundamental right" to marriage.

(…)

"This is one of the most conservative Republican states in the country," said Clifford J. Rosky, a law professor at the University of Utah who served as a minister to wed same-sex couples on Monday. "Thousands of same-sex couples can marry in the state of Utah. They'll have months to do it. If they want to do it, they can get married."

Gov. Gary R. Herbert, a Republican, has said the surge of same-sex marriages, combined with uncertainty about which side will prevail in the legal fight, has created "a lot of chaos" in Utah. On Monday, as hundreds of couples lined up outside county clerks' offices to exchange their vows and seek official recognition of their relationships, lawyers for the state appeared before Judge Shelby to ask him to stay his own ruling, saying that allowing the nuptials to continue would cause irreparable harm to the state.
Meanwhile, the Desert News reports that some 700 gay and lesbian couples have been married since Judge Shelby issued his Order last Friday, with hundreds more waiting to get their licenses and take the vows in the days ahead:
SALT LAKE CITY — Hundreds of same-sex couples waited for hours at the Salt Lake County Clerk's Office in a race against the clock Monday as Utah officials sought to close an unexpected window allowing them to wed in the state.

But a stay of the ruling that legalized same-sex marriage in Utah never came, opening the way for many gay couples to obtain marriage licenses. In all, about 700 licenses across the state have been issued since Friday's ruling.

Approximately 1,500 people gathered Monday night at a rally at the Salt Lake City-County Building to celebrate the surprise decision from U.S. District Judge Robert J. Shelby that led to same-sex weddings in Utah.

The crowed chatted happily with each other. Many hugged and most seemed oblivious to the cold. Several joined in with a band, singing to a Bob Marley tune: "One love, one heart. Let's get together and feel all right."

(…)

While many lined up Sunday night at the Salt Lake County Clerk's Office, others trickled in through the early morning waiting for the office to open at 8 a.m., just an hour before Shelby began hearing arguments to stay his ruling that overturned the state's constitutional definition of marriage.

A team of frenzied clerks hurried to issue as many marriage licenses as possible while a team of volunteer clergy and officiants filled the lobby and wandered the halls performing marriages for cheering and weeping strangers.

Salt Lake County Attorney Sim Gill hovered nearby, waiting to halt the barrage of weddings if the emergency stay was granted.

But it wasn't.

"As far as we're concerned, we are going to continue to issue those licenses appropriately," Gill said, drowned out by a cheer that swept through the building as word spread that Shelby had denied the state's motion for a stay.

The county processed everyone in the massive line Monday, issuing 353 licenses, Salt Lake County Clerk Sherrie Swensen reported. An additional 124 licenses were granted in Salt Lake County on Friday. Both days beat the office's all-time record of about 80 licenses, she said.

Same-sex couples also rushed to get marriage licenses Monday in other county offices across the state, and 21 counties were offering them.

Davis County issued 121 marriage licenses and Weber County issued 95
With the 10th Circuit denying the Stay Request, the state will apparently now seek relief in the Supreme Court. Such a request would first start with Justice Sonia Sotomayor, who presides over the 10th Circuit. Sotomayor could either rule on the request herself or refer it to the Court for all nine Justices to consider. Ordinarily, it would be unusual for the Justices to override lower court decisions denying a stay request such as this so it strikes me as unlikely that we'd see a stay from the Supreme Court at this point in the case. Most of the legal bloggers I've seen weigh in on this issue since the 10th Circuit's ruling seem to agree with that assessment, especially given the fact that two lower Courts, including the Judge closest to the case have resisted the requests for a stay. Additionally, as two Associated Press reporters posit, it may be the case that the nation's highest Court may be reluctant to get involved again so soon in the debate over same-sex marriage:
The cases on the path to the Supreme Court now differ little from a case justices refused to hear in June, at the same time they made their landmark ruling on the federal law denying tax, health and other benefits to legally married same-sex couples.

That case, from California, hinged on a constitutional amendment defining marriage as between a man and a woman.

If the justices had acted, it would have struck down gay marriage prohibitions across the country.

Instead, the justices passed, relying instead on a technical legal argument to resolve the California case and clear the way for same-sex marriage in the state, which resumed at the end of June.

That convinces some legal scholars that the high court won't take up the issue again so soon. In a way, they've already passed the buck to the states, some say, including language in their Defense of Marriage Act ruling saying it relegates same-sex marriages to second-class status, and "humiliates tens of thousands of children now being raised by same-sex couples."

That language makes it clear state bans are ripe for challenge, said Andrew Koppelman, a professor of law and political science at Northwestern University. Language from both Justice Anthony Kennedy's majority opinion and Justice Antonin Scalia's biting dissent have appeared prominently in subsequent court challenges and rulings, including in Utah and Ohio. A federal judge in Ohio ordered officials to recognize gay marriages on death certificates.

"The Supreme Court has given them ammunition to go there if that's where they want to go," Koppelman said.

Alongside state court decisions has come a shift in public sentiment about gay marriage. Only one-third of Americans oppose gay marriage, down from 45 percent in 2011, an AP-GfK October poll showed.

With Utah's ban struck down, 28 states still have constitutional prohibitions on same-sex marriage. Another four states — Indiana, Pennsylvania, West Virginia and Wyoming — do not permit it through state laws
The Court was able to dodge ruling on the ultimate issue in the Proposition 8 case, of course, because of the fact that the Governor and Attorney General of California had both refused to defend the law on appeal, meaning that the task was left to a group of non-government officials. While the California Supreme Court had ruled, in response to a question submitted by the Ninth Circuit, that this group did have authority under California law to defend the law in place of elected officials, the Supreme Court ended up deciding that they did not meet the standings for standing under Federal law. This serves as a warning to Democratic officials in many states going forward. If they refuse to defend the state's law against same-sex marriage on appeal, then they could end up seeing the case in question tossed out on standing grounds. If the ruling from a lower Court had struck the law down, the result would be the same as what happened in the California case. If, however, the ruling upheld the law then they would have potentially and unwittingly helped uphold a law they didn't support. In some cases, state law will require them to go forward with defending the state law on appeal regardless of their personal political belies, an issue that attorneys inside and outside the public sector deal with every single day. In others, Attorneys General and Governors will have to make a choice and face the consequences. If the Supreme Court is faced with challenges to state laws against same-sex marriage in which the standing issue cannot be raised, it will be far harder for it to evade a ruling on the ultimate issue, though, and Utah is clearly one of those cases since its unlikely that either the Republican Governor or Republican Attorney General will back down in their defense of state law.
For this reason, the Court may be reluctant to get involved too early in this case in particular and in any same-sex marriage in general, at least not until it absolutely has to. That's the reason why most observers expect that the Court will not overrule the Court's below on the issue of granting a stay against Judge Shelby's Order. If that happens here, it would mean that same-sex unions would continue to be the law of the land in Utah until a Court rules otherwise. At the very least, for the moment at least, Utah is the 18th state when same-sex marriage is legal.