Are we Finally Starting to Talk about Electoral Reform?
The NYT is trying to start a conversation.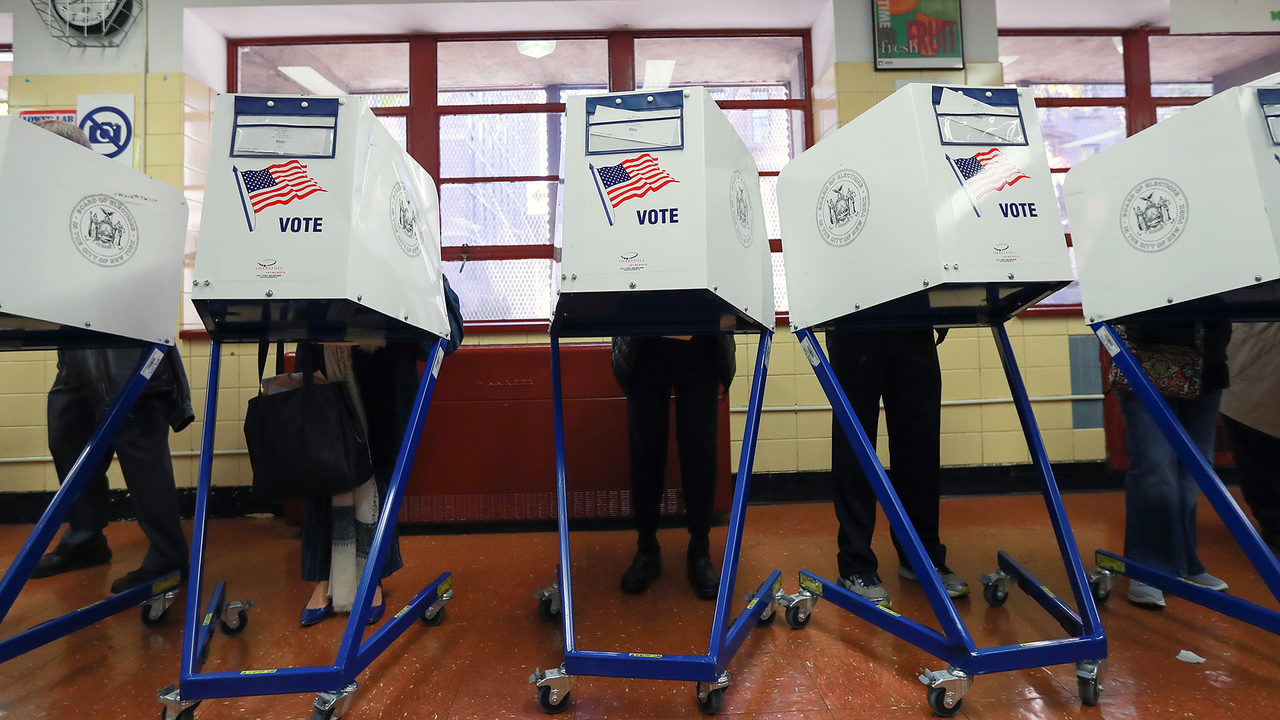 Much of my ongoing writing about the quality of US democratic institutions is aimed at trying to get us all to at least understand that there is a debate to be had that goes beyond "this is the way we have always run elections, therefore there is nothing to talk about."  Additionally, it has been clear to me for some time, and especially of late, that an electoral system that does not produce a reasonable fit between votes and seats is not tenable in the long term.  This is especially true in the context of highly polarized parties because it means that if the system is favoring one group over the other, and the group being favored in the one will less popular support, then that is going to be noticed and will fuel anger and resentment against both the opposite party as well as against the system itself.
Those who study democratic institutions have long understood the representation problems with US institutions that diminish (or thwart) representative outcomes in our elections. Indeed, I ran down a list of some of them just a few weeks ago.  As I said in that post:
our current system doesn't do a very good job of representing the population and of late has put us in a position of minority rule. This affects all three branches of the federal government. I know that many see this observation as a partisan point, since the systematic advantage goes to Republicans over Democrats. However, the concern here is not about party, but about the long-term health of the system as well as a concern for basic fairness and the fact that, as a general proposition, a representative democracy is supposed to be representative of the people in some significant fashion.
These are not new issues.  What is new is that they are becoming harder to ignore.  The easiest example is the Electoral College, since it has produced a popular vote loser as president two out of five times of late.  Other issues have been growing:  the way in which technology has made gerrymandering single seat districts easier (whether at the state or national level) and a growing recognition of what the math of the Senate does to representation (and to things like judicial appointments, especially to SCOTUS).
In our book that compared the US to 30 other democracies each chapter had a list of ways the US deviated from its democratic brethren.  In the chapter on electoral system we noted a remarkable lack of popular criticism or discussion about our plularity-based electoral system in the United States.  This was in contrast to the UK and New Zealand.  The UK still uses first past the post (FPTP), single-seat districts to elect the House of Commons, but there has been a debate in the country for decades over its shortcomings.  Indeed, there was a referendum to adopt the alternative votes (instant run-off) in 2011 (it failed).  In New Zealand, FPTP was replaced in the 1990s with mix-member proportional system (usually just refereed to as "MMP").*
In the US we usually get crickets on this topic, or dismissiveness.  Indeed, the usual response when one points out that there is a serious disjuncture between the popular vote and the seats won because of that vote, is some variation of denial that that popular vote metric matters (I would, in respectful-disagreement mode, put James Joyner's recent post in that category).**
Now, at least, we might be starting a more serious national discussion (although I am no Pollyanna in terms of how serious, let alone how widespread).  As the saying goes, a journey of a thousand miles starts with a single step, and we have recently seen some tentative steps in this discussion (usually around the EC).  Now, maybe, we are starting to take about the House. I take two connected op/eds in the NYT to be important parts of the first few steps needed:  America Needs a Bigger House and A Congress For Every American.  Both pieces are worth reading in full.
The first focuses on perhaps the easier reform to make (although still not an easy one):  expanding the size of the House (which can be done via statute).
A key element to note:
There's no constitutional basis for a membership of 435; it's arbitrary, and it could be undone by Congress tomorrow. Congress set it in 1911, but following the 1920 census — which counted nearly 14 million more people living in the United States — lawmakers refused to add seats out of concern that the House was getting too big to function effectively. Rural members were also trying to forestall the shift in national power to the cities (sound familiar?), where populations were exploding with emigrants from farm country and immigrants from abroad.

In 1929, Congress passed a law capping the size of the House and shifting responsibility for future reapportionments onto the Commerce Department. That's why, more than a century later, we find ourselves with a national legislature far too small to fairly represent both the size and diversity of modern America. This warps our politics, it violates basic constitutional principles of political equality, and it's only getting worse.
Indeed, it is actually pretty stunning to note that the current House was set when the population of the US was ~92 million.  Read that sentence again and let it set in.  In the abstract almost anyone would assess that fact as near insanity.
Now, the article remains focused on FPTP in single seat districts (the second moves off that point).
One weird aspect (in bold) of the editorial's proposed seat count for the House is this (which will only resonate with electoral studies geeks such as myself):
There's a better solution, which involves bringing America into line with other mature democracies, where national legislatures naturally conform to a clear pattern: Their size is roughly the cube root of the country's population. Denmark, for instance, has a population of 5.77 million. The cube root of that is 179, which happens to be the size of the Folketing, Denmark's parliament.

This isn't some crazy Scandinavian notion. In fact, the House of Representatives adhered fairly well to the so-called cube-root law throughout American history — until 1911. Applying that law to America's estimated population in 2020 would expand the House to 593 members, after subtracting the 100 members of the Senate.
I don't understand the argument that one would include the Senate in the assembly size calculation of the House.  The Cube Root Rule should be applied to the House only.  I see no logical reason to include the second/federal chamber in that calculation.  Indeed, an eye-balling of the chart in the piece indicates that they didn't treat other bicameral systems as one unified assembly for this purpose (the UK and Colombia numbers are definitely for the first chamber only).
BTW, if one is a hardcore original intent adherent, note that if we has stuck with the Framers' vision, each district would be 30,000 residents and the House would have 11,000 members (have I ever noted that there is no way the Framers could have conceived of a continental country of over 300 million people?).
The second op/ed goes beyond just expanding the House to look at moving away from single seat districts.
Most people don't question the wisdom of voting for only one member per district, if they think about the matter at all. But there's nothing special or preordained about it. In fact, the alternative — districts that send multiple members to Congress — was the norm at the nation's founding. Nine states still use multimember districts to fill at least one state legislative chamber, and four — Arizona, New Jersey, South Dakota and Washington — elect all their state lawmakers this way.
The piece goes on to make a case for rank choice voting (RCV) which is basically the alternative vote for multi-seat districts (and is also called the single transferable vote, or STV).
The piece notes:
By FairVote's calculations, it's possible to draw multimember districts in all but the seven states that have only one representative. The remarkable thing is that every district in the country with three or more members would have representatives from both major parties. In other words, America isn't as politically segregated as most people think; it only looks that way because of our zero-sum, winner-take-all elections and the political maps that reflect them, portraying vast sections of the country as entirely red or blue.
This is worth under-scoring:  the red/blue dichotomy is largely an artifact of the binary choices voters are given.  Almost everywhere is actually purple to one degree or the other (i.e., most areas are not solidly R or D).  Such a system would also encourage third party formation, as the threshold for wining a seat ceases to be the plurality in a single seat district.
Again, read the whole piece and give it some thought.  I am just pleased to see real electoral reform being discussed intelligently in a national forum.
The piece concludes as follows, which is good place for me to stop as well (referring to the combination of an expanded House and RCV in multi-member districts):
The result of all this is that the vast majority of voters, whether they live in cities, in suburbs or in rural areas, would have someone in power who represents them. This could help foster bipartisanship and compromise, as members of different parties would need to work together on behalf of their district's voters. After all, both Democrats and Republicans need the potholes to be fixed.
And that's the whole point. When citizens feel that their voice is being heard by government, they'll be more eager to participate, more likely to vote and more politically engaged overall. That's what a democracy should look like — and in the long run, it's the only way a democracy can survive.
I will say that I am not sure I buy that this would "help foster bipartisanship and compromise" necessarily (there is something about major US newspapers that require their op/eds to fantasize about bipartisan harmony), but it would increase represenativeness, which I think is sorely needed in our politics.
---
*If you would like a simple primer on MMP, which is one of my preferred systems, see this video.
**I especially took issue with "meaningless" and "silly metric."  I know he and I have a general philosophical agreement that our system has representation problems, but I think that post goes overboard on this issue. I need to write an actual response at some point soon).  And to be fair:  in the abstract he is in favor of reform (even something dramatic like abolishing two seats per state in the Senate).  I just think he is mistaken to so easily dismiss the information provided by the popular vote totals for the House.