As Gaza War Winds Down, What Happens Next?
The war in Gaza seems to be winding down, but the underlying issues remain.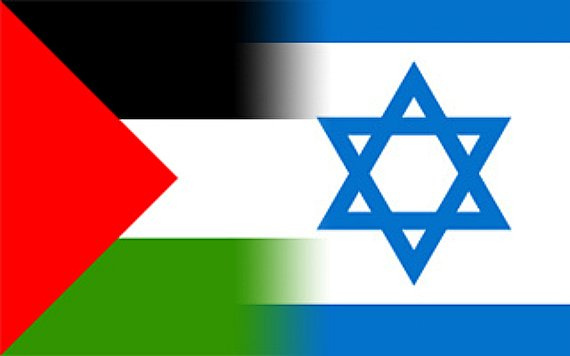 The primary target of the Israeli ground invasion, the tunnel network that Hamas had constructed over the past five years or more which seems to have clearly been designed primarily as a conduit for raids into Israeli territory, appears to have been destroyed:
 The IDF has destroyed Hamas's flagship terrorism project: its network of tunnels that snuck into Israel.

Hamas spent five years preparing this strategic threat; the IDF wrecked 31 tunnels in two weeks.

By Sunday, all of the tunnels that the IDF discovered during the offensive, or knew about before the war, will be destroyed.It is assumed that there are a few tunnels that the army has yet to identify.

Many of the underground passages were designed to send heavily armed murder squads into Israeli communities and to attack army positions from the rear. They were filled with weapons, explosives and other equipment, enabling terrorists to enter a shaft in Gaza dressed in civilian clothing and emerge in Israel, disguised as IDF soldiers and equipped to inflict mass casualties.

In some of the tunnels, the army discovered motorcycles that Hamas had earmarked for speedy raids into Israel and subsequent retreats back into Gaza.

The army has gained good control of the areas of the Strip in which it is operating.

Despite very difficult fighting on the ground, which included Hamas cells using heavy rocket-propelled grenades, anti-tank missile and automatic rifle fire, and despite the painful price Israel has paid in lives lost, the army is very close to achieving this key goal of its offensive.

In the great majority of cases where the soldiers fought with Hamas, the battle has ended with terrorists killed, wounded or surrendering. No one in the army expected the fight to be easy. And no one expected every battle to end without painful losses on the Israeli side, when tens of thousands of soldiers fought with Hamas's battalions of guerrillas.
This announcement coincides with the news that Israel is beginning to withdraw most of its ground troops from Gaza, even as air strikes continue. The withdrawal of troops is, of course, generally good news since it at least indicates that, contrary to the fears of some critics and the hopes of some of Israels has ost conservative defenders here in the United States, that Israel is not going to try to outright "destroy" Hamas, assuming such a thing were possible. It also seems to indicate that Israel is not going to engage in some kind of demilitarization of Gaza that would likely require the kind of long term occupation of the Gaza Strip that Israel abandoned years ago. What's unclear is where we go from here. While it may be ending its ground operations, Israel is continuing with air and artillery strikes against Hamas targets, especially considering the fact that Hamas continues to fire rockets into Israel. Inevitably, of course, this is leading to the more civilian casualties in Gaza. More recently, this happened yesterday when an Israeli airstrike near a United Nations school housing refugees ended up killing ten people and injuring 35 others. This attack has been condemned by both the United Nations and the United States, although it seems unlikely that the criticism is unlikely to deter Israel going forward. Additionally, Israel has said that it will not participate in the proposed cease fire negotiations in Cairo due to the fact that Hamas has shown an unwillingness throughout this conflict to adhere to cease fires, something we saw most recently on Friday. 
None of this means that the war in Gaza is over, though. As noted, the air and artillery strikes to continue, especially if Hamas continues launching rockets at Israel, which they have no willingness to stop doing. If Hamas stops launching those rockets, then the Israelis have at least implied that they're unlikely to continue with the strikes, but that would basically mean that we're looking at a temporary lull in fighting rather than a cease fire of any kind, much less a long term peace. For the time being at least, it seems unlikely that Israel is going to be willing to talk to Hamas, and Hamas has said that it would not agree to any cease fire that didn't include an end to the blockade of Gaza, which is actually maintained by both Egypt and Gaza. Since it's obvious that last condition is not going to be met as a preliminary condition, then the prospect for talks would seem to be rather grim. Ideally, of course, there would be a way to push Hamas out of the way and put the Palestinian Authority back in control in Gaza, but that doesn't seem likely to happen.
Ultimately, then it seems fairly clear that resolving the Gaza crisis means resolving the overall Israel/Palestinian issue. That means, in end, some form of a two-state solution, and that will require both the Israelis and the Palestinians to make compromises on issues including the final borders of the two nations, Israeli military presence in the West Bank, West Bank settlements, and Jerusalem. Andrew Sullivan seems to think that this is a pipe dream, and that the Israelis will never agree to the existence of a Palestinian state. Given the rhetoric that comes out of Jerusalem, it's easy to see why that might be the case, and the additional rhetoric coming from Hamas makes it seem unlikely that the Palestinians would ever accept the idea of existing peacefully alongside Israel.  The alternative, though, is either a Greater Israel that becomes fully democratic and thus losses its Jewish identity through the inevitable force of demographics, or a permanent state of war that is interrupted by brief periods of  peace. Obviously, that second situation is the one that has defined the Middle East for much of Israel's existence, but it seems clear that it is a less than ideal situation for either Israelis or Palestinians.  Just as happened with the Camp David Accords and the Oslo Accords, at some point one has to think that the parties will come to the realization that peace is the better alternative. If the past month is any indication, though, that day isn't going to happen any time soon and, in any case, is unlikely to happen while the rest of the Arab world remains in upheaval.